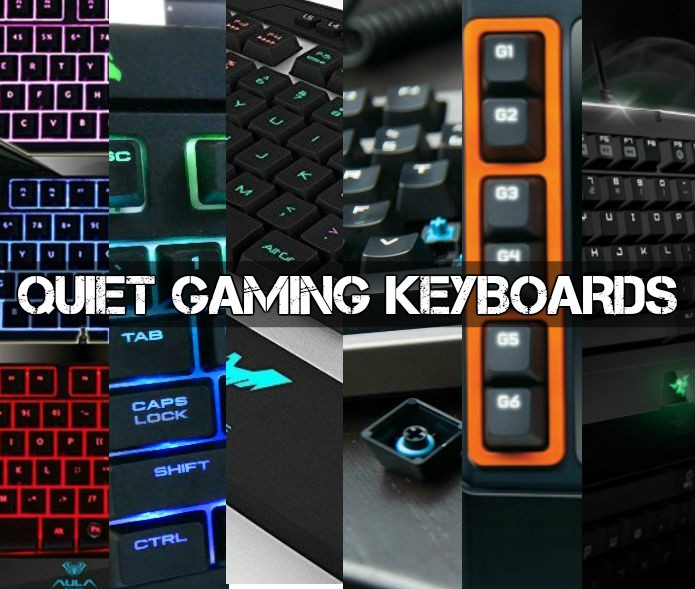 The PC master race isn't just about mods and better graphics: its also about customizing every last peripheral you can imagine, including some truly advanced keyboards with amazing features. There's a big downside to gaming keyboards though - they tend to be obnoxiously loud.
That can be a deal breaker for any given PC gamer, especially those whose gaming rigs double as work or school machines during the day, or who game at night while someone else is trying to sleep in the same room. It's also particularly annoying for streamers or anyone who runs a YouTube gaming channel if you don't want loud clacking to be picked up by the microphone when recording.
Different styles of keyboards will offer different keystroke volumes, starting with the loudest mechanical offerings. At the mid-range on the sound front will be your typical membrane or scissor-switch style keyboards that come with any given office computer. The quietest with then usually be the chiclet keys, which don't frequently have gaming in mind.
Here we're looking at a variety of models across all three styles that are much quieter than other gaming keyboards.
---
Dampening Rings
Before taking the route of buying a whole new keyboard, there's another option available: get the best, noisiest mechanical keyboard you can find, and then install some dampening rings on your own to reduce the sound.
Keep in mind these aren't going to result in totally silent gaming keyboards however, and you should first check your keyboard to see if the loud clacking sound is on just the downstroke or both the down and upstrokes.
Dampeners are typically only going to noticeably quiet the downstroke, which will give you a quieter experience overall, but aren't going to make the upstroke any less loud.
---
Corsair Strafe RGB Mechanical – Cherry MX Silent
You probably know Corsair for cheap, reliable RAM through sites like Newegg, but of course the company produces many other computer hardware devices as well. A colorful wonder to behold, the Corsair Strafe is a mechanical keyboard with a major advantage: it's much, much quieter than the competition.
The "Silent" tag in the name may be overstating things, but this one definitely produces less of that clackety-clack than the typical mechanical keyboard. On the gaming front, it's get essentially anything you'd want: alternate colored WASD, reprogrammable keys, extra USB port, anti-ghosting, and a wrist rest.
---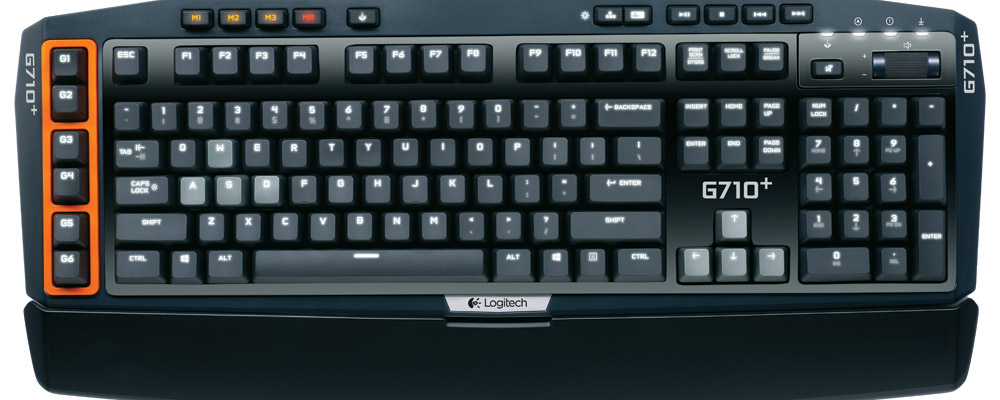 Logitech G710
If you strongly prefer mechanical keyboards over any other option, the Logitech G710 is probably the way you want to go. Essentially what you are getting here is a keyboard that already has dampening rings pre-installed at the factory. It will be louder than a basic keyboard, but not as loud as many competing mechanical models.
Beyond that feature, this one offers adjustable brightness settings on the backlighting, with the WASD keys available to be adjusted independently (so you can have them much brighter for instance while playing FPS games).
There's also a dedicated game mode button, meaning that you don't have to access any software or memorize a key combo to turn on game mode for anti-ghosting and disabling the Windows key.
---
Razer Deathstalker
With green backlit keys, this one isn't technically an actual chiclet keyboard, but it does have chiclet-style caps, meaning less room is taken up by the keys and they are quieter than your average mechanical gaming keyboard.
Some users have complained of a few keys sticking slightly and being less responsive overall than with a mechanical model though, so it's a bit of a trade off.
---
Razer Blackwidow Stealth Edition
The opposite of the Deathstalker, this offering from Razer ditches the chiclet caps but keeps the compact layout and still gives you a quieter experience than expected from a gaming keyboard.
Be careful when looking for better deals for this one online at different sites – it comes in Clicky, Clicky Metal, MX Cherry Blue, and Stealth editions. Anything but the Stealth option with be at maximum volume.
---
Havit Lammergeier Mute Keyboard
This one's bigger than many of the more compact gaming keyboards, but you have to admit that stylized design looks fantastic on a desk, and you can program the backlighting across four different areas of the keyboard for different color combos.
On the volume front, I again have to emphasize that "mute" is an overstatement, but what you are getting is a whole lot quieter than you'd expect, and this one's about half the price of the bigger name gaming boards.
---
AULA LED Backlit Gaming Keyboard
One of the newer quiet keyboard options available, this one's also seriously budget friendly, at a fraction of the cost of a Razer or Logitech. Most of the typical gaming keyboard options are on display, including replacement transparent caps, but it does lack an extra USB passthrough that is found on more expensive models.
---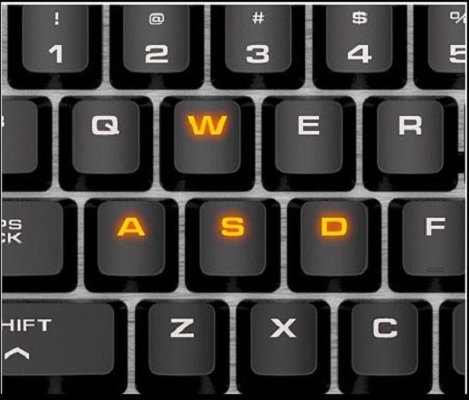 Sadly, most of the new 2016 – 2017 gaming keyboards are most certainly not built with silence in mind, offering utility instead of low volume, but there's still plenty of quieter models available if you do enough searching.
Have you tried any of our picks, and what's been the most silent gaming keyboard you've found that you'd recommend we try out next?