Mojang isn't releasing any new updates this month for the first part of the Caves and Cliff update in Minecraft 1.17 version. Instead the developer has been adjusting the next 1.18 update, which is due to come out later this year.
In this month's top selection of Minecraft 1.17.1 seeds, we will go a bit deeper into the unusual terrain and structure generation. You will see some very rare spawners, dungeons, strongholds and other game structures.
Some of these can be found close to spawn, but for others you might need to travel a little bit further. In any case, each of these seeds is worth it.
---
Seed: 3903449945681220590
Coordinates: -100, -150
Biomes: Plains, Forest
Spider spawners are very practical for farming purposes, but they are also quite rare. Since farming spiders is quite hard on your own, finding spider dungeon is considered really lucky.
In this seed you will find a spider dungeon at coordinates 30, 17, 300, which is extremely close to spawn. More than that, this dungeon has three spawners, which is highly unusual.
---
Seed: -4884215981692139707
Coordinates: 200, 100
Biomes: Plains, Forest
Spawn in a valley with a village and blacksmith that has an incredible chest, containing nine diamonds!
You can immediately start crafting diamond gear and weapons, and start conquering the world around you.
There is another village to the south at coordinates 50, 600 with some more goodies waiting for your to loot.
---
Seed: 5689038878344188744
Coordinates: -50, -200
Biomes: Plains, Forest
You will spawn between two villages: one is a taiga zombie village at coordinates -300, -300, and the other one is a beach village at coordinates 250, -250.
The latter one has the most unusual combination of structures. You will find a hut covered by half of a shipwreck.
The chest inside the shipwreck is intact, so be sure to collect all that loot.
---
Seed: -792217819663088415
Coordinates: -250, 150
Biomes: Jungle, Ocean
There are three jungle temples in the close vicinity to where you spawn.
The first two can be seen on the mainland at coordinates -450, 50 and -750, 200. The third one is isolated on a survival island offshore at coordinates 50, -250.
All three temples have loot chests full of gold and other valuable materials.
---
Seed: -5958504483556580163
Coordinates: 200, 200
Biomes: Forest
Sometimes Minecraft gives you unexpected bonuses and generates twice as many structures at once.
As soon as you spawn, dig at coordinates 250, 185 until you reach a dungeon with two mob spawners and four chests instead of the usual two.
There is also a vast abandoned mineshaft close by, so be ready to do some more digging.
---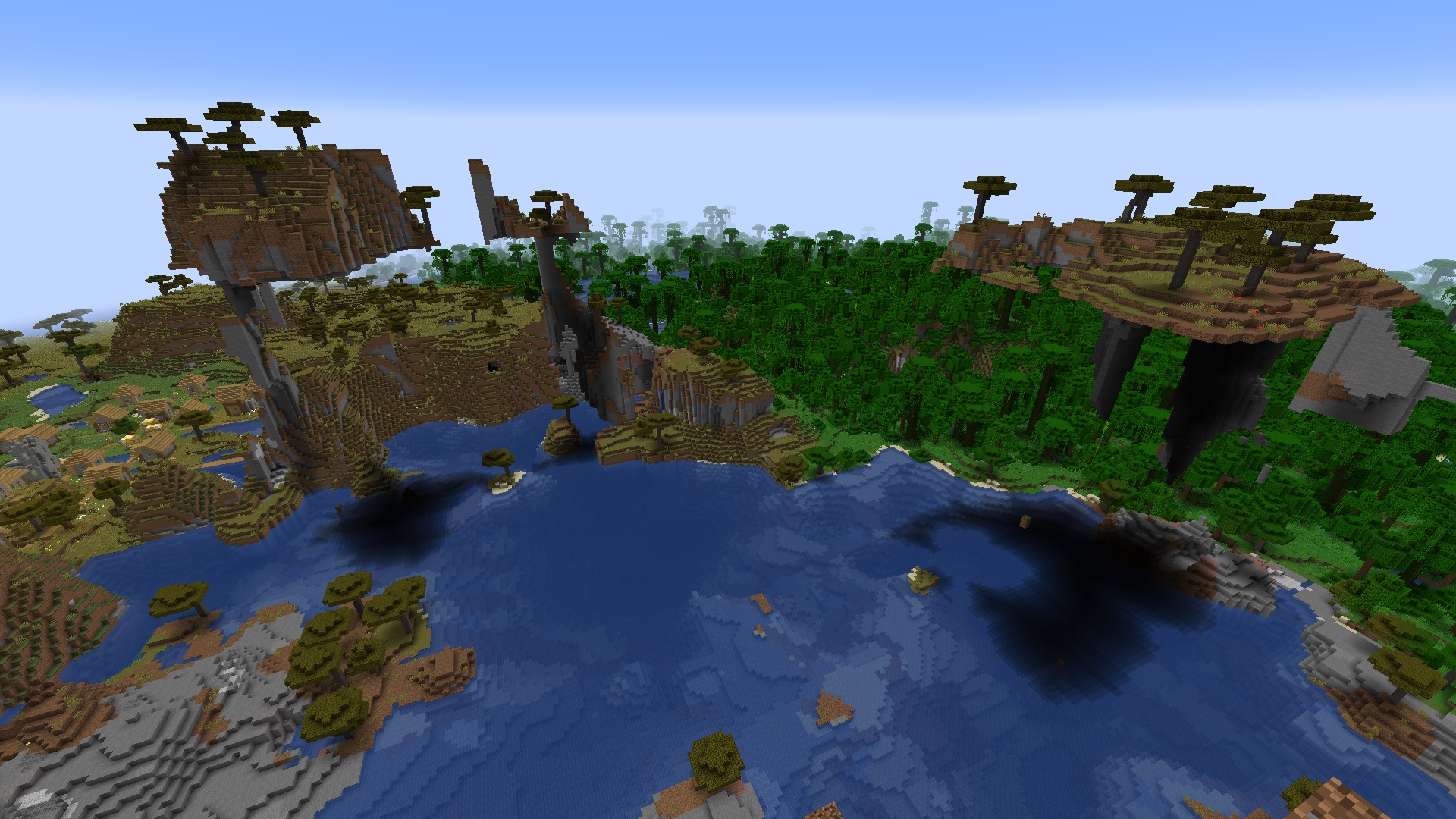 Seed: 7468921372601672434
Coordinates: 200, -150
Biomes: Jungle, Savanna
Floating islands can be exciting places for base building, and connecting them to the surface with ladders and bridges is always fun.
In this seed you will find two huge floating islands above the lake at coordinates -250, 550.
There are also two villages and some jungle temples around, so you will have no shortage of resources.
---
Seed: 1768879976605515117
Coordinates: 50, 50
Biomes: Mushroom Island, Desert
Mushroom island is another great location for building your house, as this biome allows no hostile mobs to appear.
You will find this landlocked biome right at spawn in the middle of a small desert. The rest of the area is covered in dense forests.
At coordinates 300, 200 you will find an ocean monument on the bottom of a small lake.
---
Seed: -349222241
Coordinates: -200, 200
Biomes: Plains
You will spawn right next to an open ravine. If you look inside, you will notice not one but two exposed dungeons.
One spawns skeletons and the other one zombies. The only drawback to this seed is that there is only one chest in each dungeon.
---
Seed: -7915760554439961850
Coordinates: 150, 100
Biomes: Plains, Forest
If only you could teleport entire houses into the nether! That would be almost possible in this Minecraft seed that spawns you in the village with a house standing on top of a ruined portal.
If you break up the remainder of the portal, the house will keep floating in the air. But you probably should just finish it and use it as intended.
---
Seed: -5999918852784707997
Coordinates: 150, 100
Biomes: Plains, Ocean
Spawn on a survival island with an almost complete ruined portal. You can easily rebuild it and travel to the nether.
The portal will take you straight down to the nether fortress that is completely exposed in the massive lava lake.
You can quickly fetch a few blaze rods and go back to the main world.
---
Seed: -6244016360602966265
Coordinates: 150, -50
Biomes: Plains, Desert
In this seed, both the end goal and the way there are quite impressive.
First, you'll be able to visit five villages on your way to a stronghold at the following coordinates:
50, 350
300, 650
750, 550
1300, 850
1650, 700
Second, the stronghold itself can be found at coordinates 1450, 600. Lastly, there is a mineshaft running through the stronghold.
---
Seed: 7457644378173620547
Coordinates: -200, 250
Biomes: Forest, Mesa
Spawn on the border of mesa biome with two villages at coordinates -450, 100 and -400, -150.
If you dig down at each of these villages, you will stumble upon a glitched mineshaft that runs endlessly in both directions.
It's one of the infamous repeat seeds, where certain parts of the world repeat themselves infinitely.
---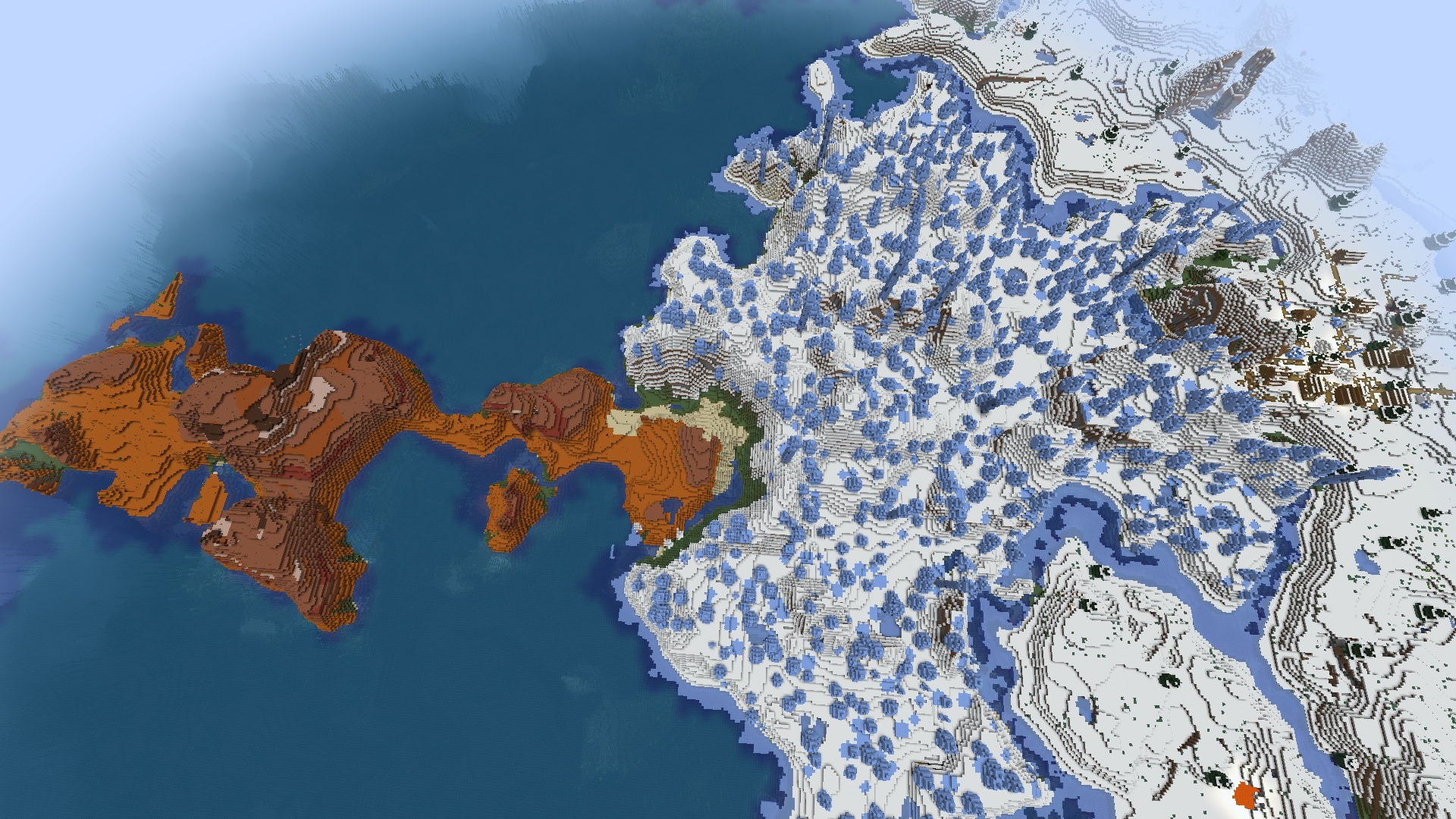 Seed: 520474401736719410
Coordinates: 50, 50
Biomes: Ice Spikes, Mesa
The world and biome generation sometimes goes awry in Minecraft, which is evident in this seed, where extremely hot and cold biomes mix together.
You will spawn in a snow village next to ice spikes that is connected by a hot mesa bridge.
If you like this kind of unique generation, then you will sure have fun with this seed.
---
Seed: 7358137193
Coordinates: -200, -250
Biomes: Mesa, Roofed Forest
Spawn in a village that stands to the north of the woodland mansion that is locked inside a small valley within the badlands biome.
The mansion can be found at coordinates 250, 100 and it needs to be thoroughly explored for all the hidden rooms and secret loot chests.
---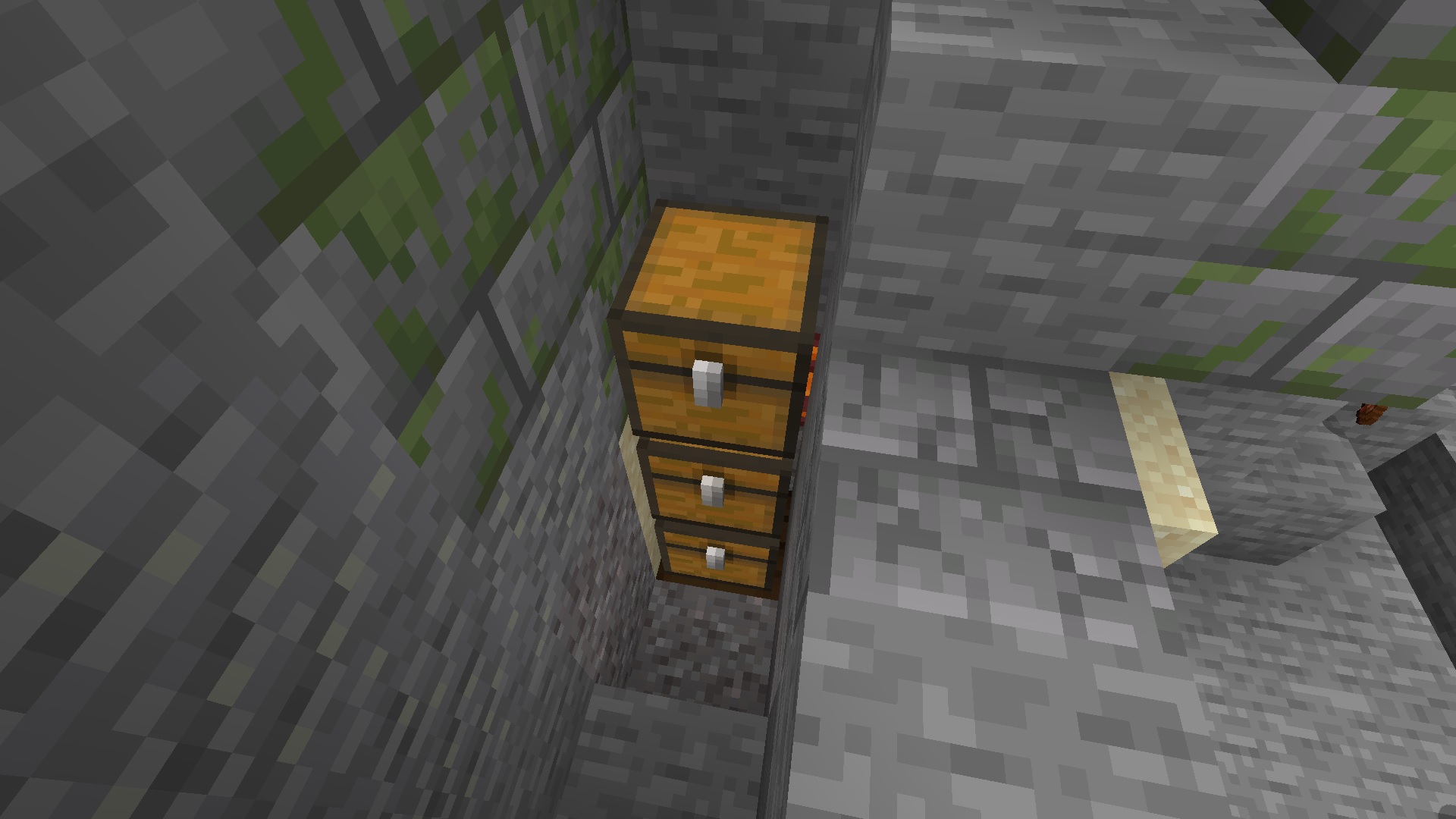 Seed: -2251294031520913385
Coordinates: 50, 150
Biomes: Plains, Ocean
Right after you spawn, head westwards to coordinates -1350, 850. There you will find a beautiful village on the ocean shore.
Then, travel a bit further and start digging at coordinates -1620, 980. You will soon find three stacked chests on top of each other.
This happens when a hidden treasure, an ocean ruins chest, and a stronghold chest clash at the same spot.
---
Seed: 4527611898570093419
Coordinates: 50, -250
Biomes: Plains, Forest
Spawn in the forest area with a medium sized village, and enter the cave at coordinates 100, -180.
Soon you will stumble upon an exposed zombie dungeon, so be prepared to stand against them.
Once the zombies are dead you can clean up both chests.
---
Seed: 3914021499299419505
Coordinates: 50, -250
Biomes: Plains, Ocean
As soon as you spawn, move eastwards for a taiga village at coordinates 350, -300.
Then, head up to the far north, and stop at coordinates -9500, -10100. There you will see two stronghold libraries completely exposed on the surface.
You can easily enter the stronghold from above and access the end portal.
---
Seed: -6930334138813480681
Coordinates: 50, 50
Biomes: Plains, Ocean
Another way of entering an end portal is to find an igloo at coordinates 4150, -10450. For some reason, instead of the usual igloo basement, you will find an end portal at the bottom of the ladder.
This is a highly unusual and extremely rare occurrence, when stronghold replaces another structure within the game world.
---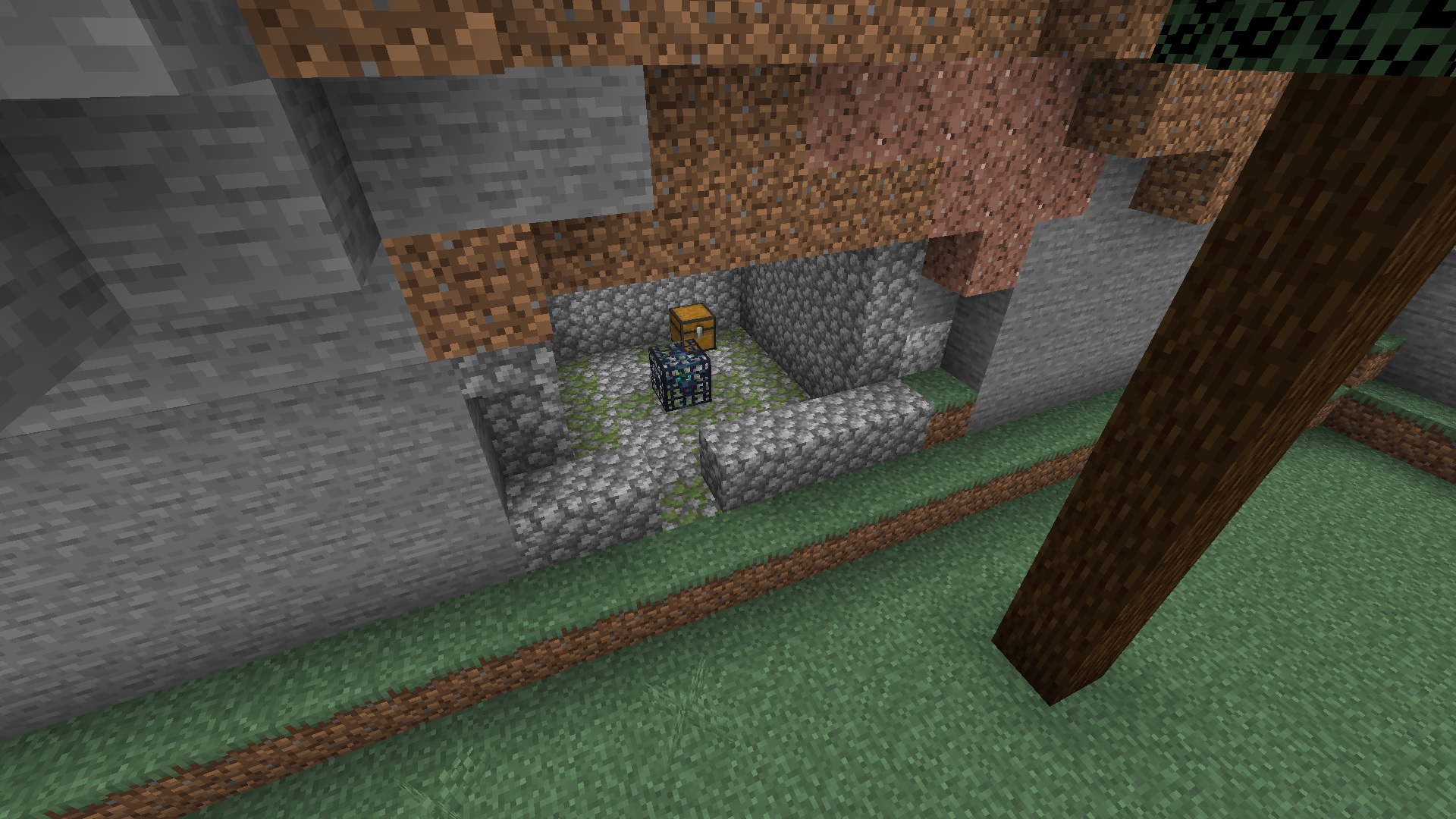 Seed: 5177478202169835623
Coordinates: 50, 50
Biomes: Taiga
Not only this seed has some of the most enticing landscapes, but there is also a terrific village at coordinates -950, 350.
It stands on a ravine with an exposed mineshaft and an exposed dungeon, which can be seen on the surface.
On top of that, there is a ruined portal inside one of the houses, which is very convenient.
---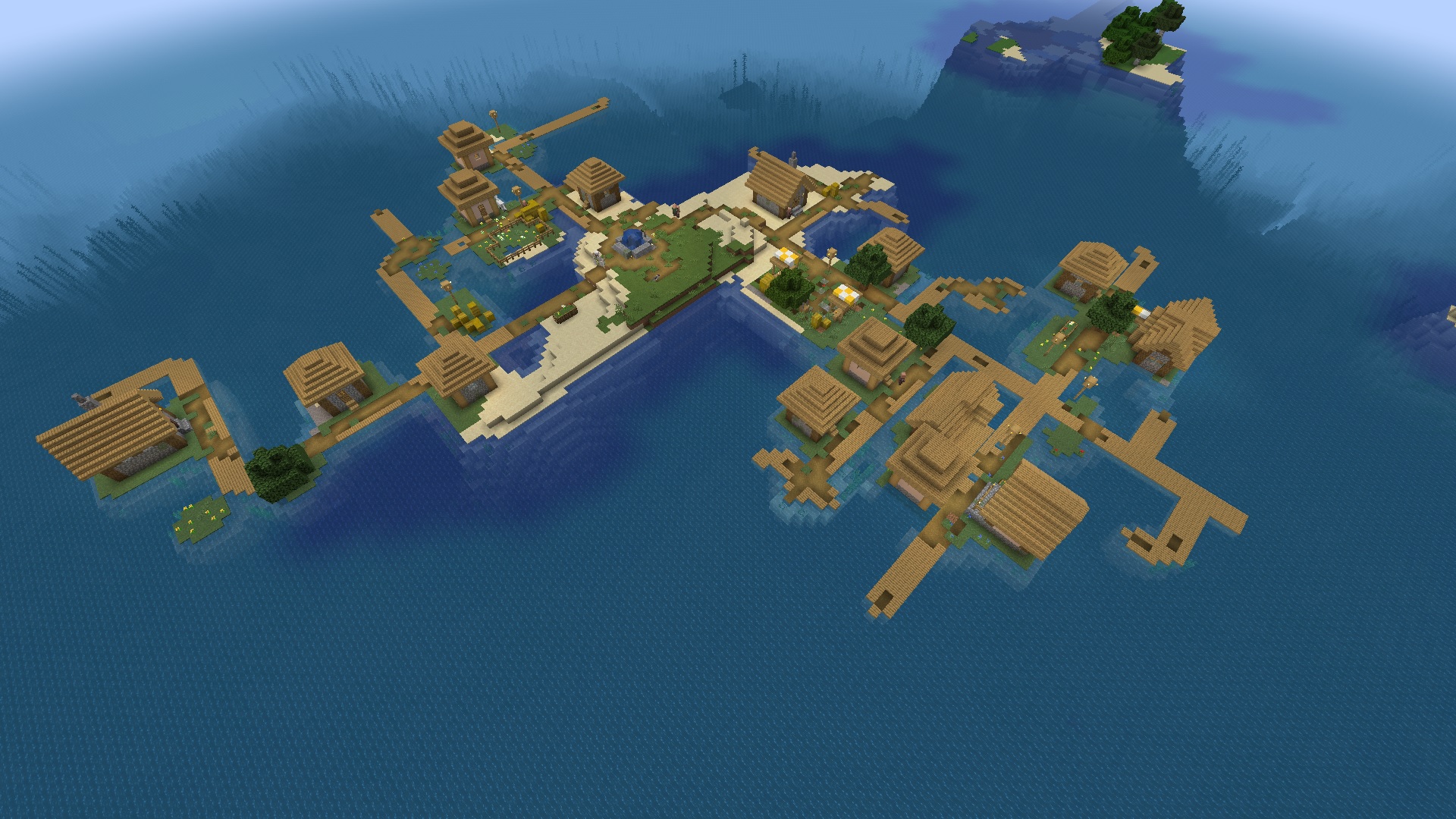 Seed: -481903237411681457
Coordinates: 100, 250
Biomes: Plains, Ocean
In case you want to spend some time developing your survival skills in the middle of the ocean, then this seed will do the job perfectly.
Here, you spawn right next to an island village with a healthy amount of trees and other resources.
That's it for this month's best Minecraft seeds for 1.17.1. Check out more Minecraft articles right here, including a huge catalog of awesome seeds for PC, PS4, Xbox One, and Nintendo Switch!