Defiance: New Arkbreaker DLC and Limited Timed Boosts, Loot
Trion celebrates Rift's return to Steam with Defiance goodies. And new DLC will arrive just in time for Christmas!
Trion has been celebrating Rift's triumphant return to Steam this week with all kinds of loot and boosts and such for Rift players. What may have been lost in all that hoopla are the bonuses Trion is giving out to Defiance players as well.
It's already Hump Day, so you only have a few more days to get in on the revelry as these goodies vanish like Cinderella's pumpkin carriage on Friday, November 1.
Jackpot Lock Boxes contain four rare-or-better pieces of gear and a 50% chance at getting another lock box worth of gear.
Epic Mod Hoards contains four never-before-seen epic-tier mods to trick out your ark hunter's gear.
Ark hunters will have a 25% boost to the chance of loot dropping and a 25% XP boost and a 25% weapon skill boost.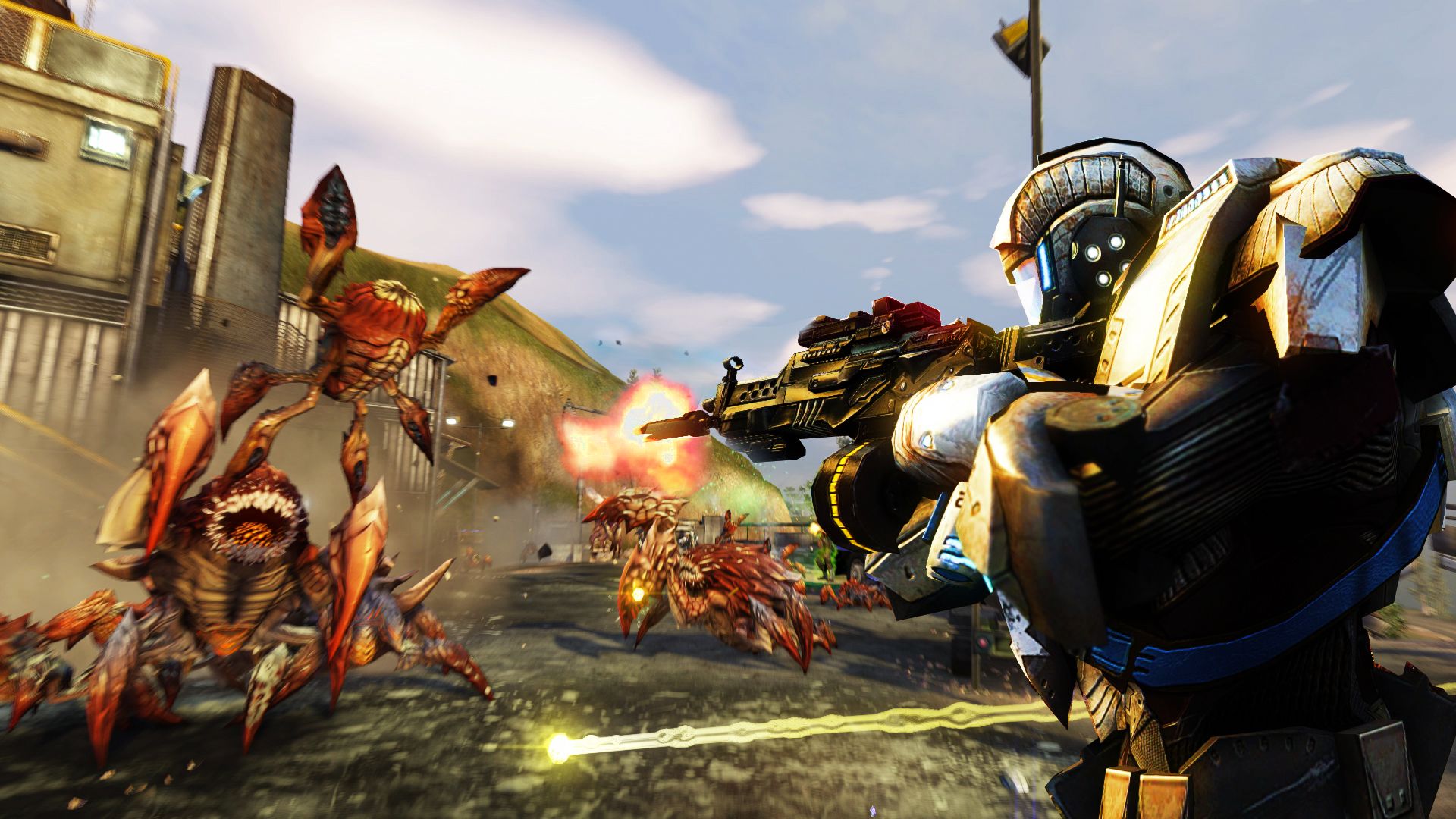 That's not the only bit of news from the Defiance front... just the most time sensitive.
Trion announced that brand new content called Arkbreaker will drop for all platforms (Xbox 360, PlayStation 3, PC) sometime in December. They literally have not revealed any details about what it will contain yet, but they promise to let us know what's what in the coming weeks.
That means you need to keep your browser locked right here on GameSkinny.com for all your Defiance wants and needs!
Published Oct. 30th 2013