Mario Kart 8 DLC Brings The Legend of Zelda and Animal Crossing to the Track
Nintendo releases information on upcoming Mario Kart 8 DLC.
Soon Mario Kart 8 enthusiasts will be able to drive around in their own Mercedes-Benz vehicles. Now it seems that players will be getting extra content that actually comes from the Nintendo universe.
Nintendo's UK website has revealed two upcoming DLC packs for Mario Kart 8. Both packs will include new 3 characters, 4 vehicles, and 8 courses. New characters include Link, Tanooki Mario, Cat Peach, and a couple of Animal Crossing characters. Racers will be able to pilot the Blue Falcon kart from the F-Zero franchise, and race on tracks based on Animal Crossing and the Zelda franchises.
Here is the store listing:
Each Add On Content pack will contain two new cups, each with four courses, which, in total, increases the number of available courses by 50 percent. The Add On Content packs include classics like Wario's Gold Mine from Mario Kart Wii, as well as new courses, some taking place in the worlds of The Legend of Zelda and Animal Crossing. New vehicles will also arrive with each pack, including the Blue Falcon kart representing the F-Zero franchise in the first AOC pack.

Mario Kart 8 Pack 1 - Released: November 2014

Pack 1 includes:

3 Characters: Tanooki Mario, Cat Peach, Link
4 Vehicles
8 Courses

Mario Kart 8 Pack 2 - Released: May 2015

Pack 2 includes:

3 Characters: Villager, Isabelle, Dry Bowser
4 Vehicles
8 Courses

As a bonus for purchasing both packs - as a bundle or separately - you can get eight different-coloured Yoshis and eight different-coloured Shy Guys that can be used right away.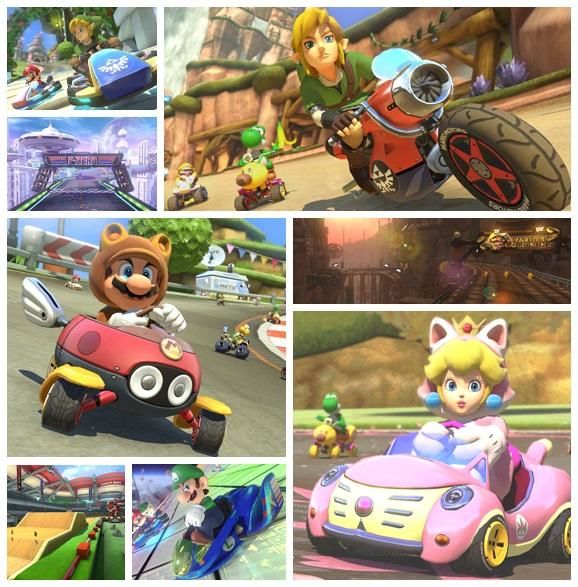 According to GameSpot, the DLC packs will cost $7.99 individually, or $12.99 as a bundle. Gamers can preorder both packs starting tonight with the v 2.0 update. If you preorder both packs, you will have immediate access to the multicolored Yoshis and Shy Guys. If for any reason you wait, the alternate colors will unlock after purchasing the second pack.
Nintendo has stated that there will be no new items, abilities, or multiplayer modes.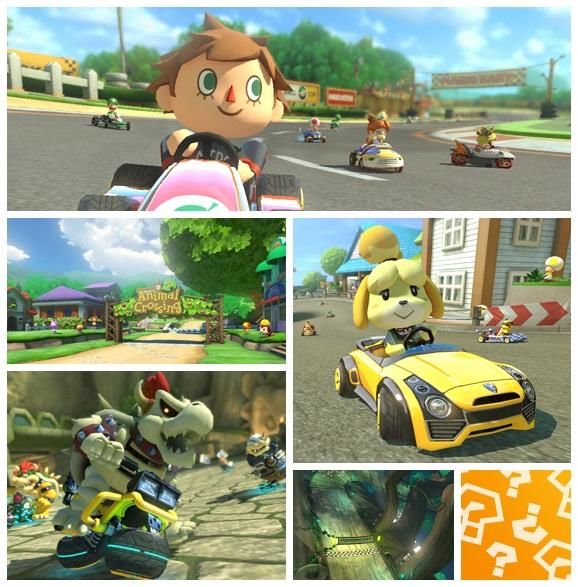 It is interesting to see Nintendo adding characters to Mario Kart 8 that are outside the Mario Bros. universe. It is good to see other franchises being represented in the series, and that Nintendo is giving us a little more variety. Nintendo is now venturing into the realm of DLC, so hopefully they will not begin to rely on it as much as some other companies do. Time will tell.
Published Aug. 28th 2014