Iyva, the violet bolt
I'm Iyva - I am a Sylvari Elementalist who is quite skilled when it comes to handling air. If you get struck by lighting, that was no accident!
I spent a lot of my time as a stowaway on the great Bazaar ship, where I learned how to perform from none other than Kookoocoo the Incredulous!
I decided it was time to take my act from the Zephyr to Lions Arch and spread my talent to all the major cities.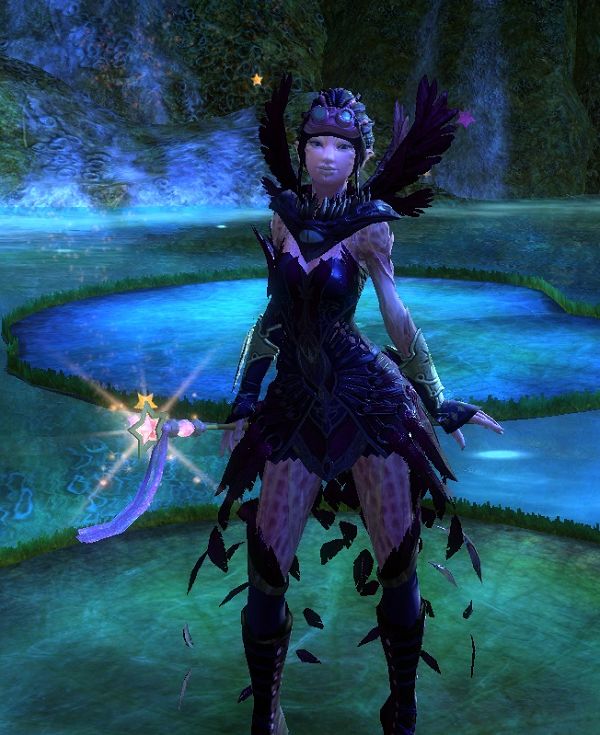 "Goodbye Master Kookoochoo!"
Get my signature look!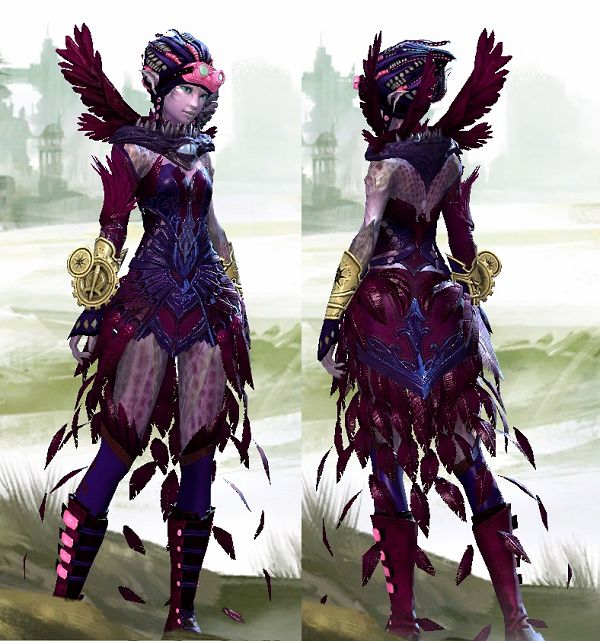 Aetherblade Goggles - indigo + maroon + hot pink
Arah Mantle - indigo + maroon + stream
Phoenix Vest - indigo + maroon + wine
Inquest Gloves - white gold + indigo

Phoenix Pants - indigo + maroon + wine
Aetherblade Shoes - indigo + maroon + hot pink
Published Aug. 12th 2013