After an extended period of early access, Anthem is now available to all players, regardless of their preferred platform or the services they are subscribed to. While indeed it appears that there are enough of these players to put BioWare's new multiplayer shooter at number one on the UK sales charts, the number of physical copies sold still suggests that the title's first-week performance was less than outstanding.
As reported by Eurogamer, Anthem's physical sales in the UK amounted to half of Mass Effect: Andromeda's, BioWare's last game, over the same period. Furthermore, Andromeda sold only half as well as Mass Effect 3 did during its launch week in 2012. This information paints a clear picture of just how low Anthem's physical sales were compared to previous titles from the developer.
That said, digital purchases have undoubtedly become increasingly common over this time frame, with many players now opting to use the PlayStation Network, the Microsoft Store, or one of a handful of digital PC storefronts over buying physical copies of games. Additionally, Anthem's emphasis on online play may have encouraged even more players to go digital with the release.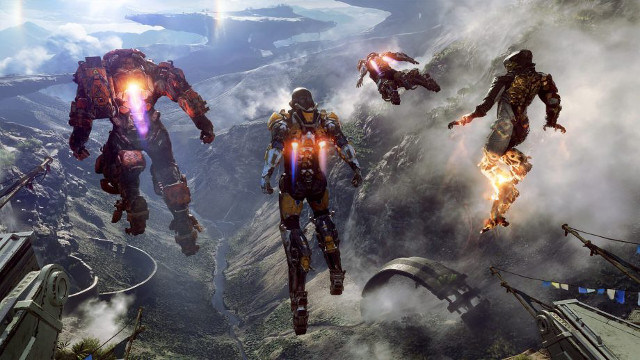 However, Eurogamer points out that Destiny 2 has a similar focus on online multiplayer, and Anthem sold only one quarter as many physical units as Bungie's shooter did upon release in 2017. This certainly suggests that Anthem's overall launch week sales are likely less than stellar.
The exact reason for this can, of course, only be speculated upon, but as an increasing number of games as service release without feeling finished, with Fallout 76 being a notable example, it is sensible that many players may be wary of purchasing these types of titles on day one. Furthermore, community response to Anthem's beta was certainly mixed, and this may have some players waiting to get a better sense of the state of the game at launch.
Whatever the case may be, it seems clear that some players have reservations about taking the plunge with Anthem. Only time will tell if the post-launch support BioWare has planned for the game will be sufficient in bringing new players in and bolstering sales for the title.
More details on Anthem's physical sales in the UK can be found on Eurogamer.
About the author