Aeria Games released a new game trailer this week revealing the 10 character classes that will be available in their latest MMORPG — Twin Saga. Currently the game is in pre-alpha, but they are accepting sign ups for the closed beta now. No word yet on when the closed or open beta sessions will begin.
The class system, in which a character may switch classes as often as they like, allows the character to keep all of the skills learned in one class and carry them over to the next. Although there will be ten classes at launch, players will begin with four and must unlock the rest. Whether that happens in game or via item mall purchases is unclear.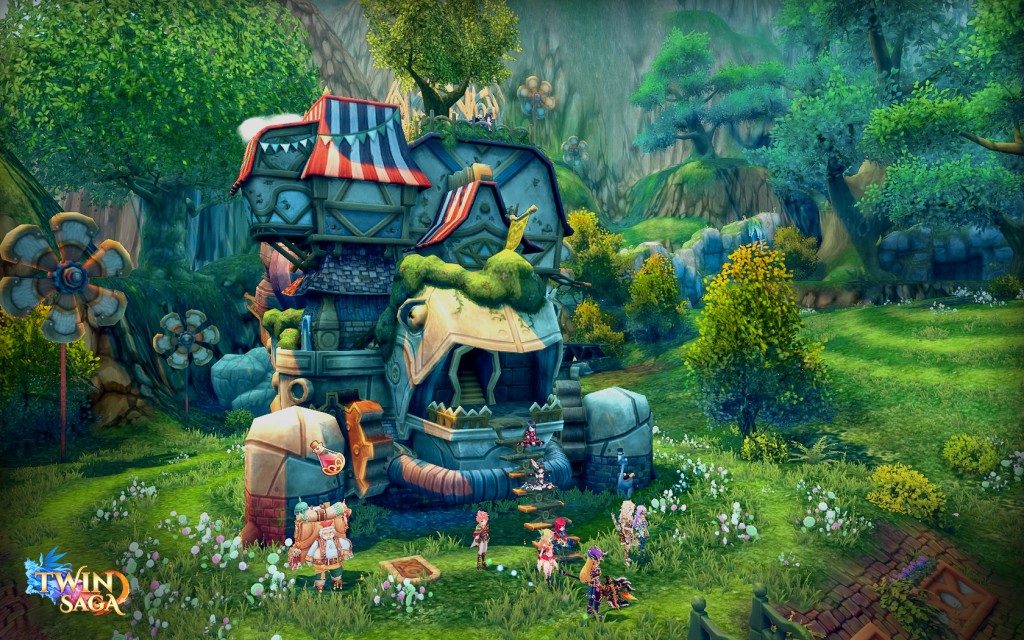 One of the more interesting features of the game is what they call "Terracottages". They are basically moving houses that serve as both a home and a means of transportation. The player can modify and upgrade their homes as they progress through the game, adding various useful features such as crafting stations.
Aeria Games is known for other MMO titles such as Echo of Soul and Aura Kingdom. Both games were very successful in their own right. It remains to be seen if Twin Saga will follow in their footsteps. Fans of the genre should keep a close eye on this one. For more information and to sign up for the beta, check out their official webpage.
About the author