Bethesda announced last week that it will be releasing DLC for its upcoming title Fallout 4 in 2016, as well as a special Season Pass to get all of it released ever for one $30 payment. Not everyone responded favorably.

It's not the first time that DLC has been announced for a title not released yet, but all the backlash has Bethesda developers speaking out to justify the situation.
So, what are people saying?
The first concern is game's specs
We get news for DLC but no specs? That's just asking for backlash. Many PC gamers tend to custom-build their gaming rigs and want to be prepared.
Pete Hines, Vice-President of PR/Marketing at Bethesda responded to a tweet from a fan asking about game specs, and provided the following response:
@dalmascus i understand, but we're not going to give out incomplete or inaccurate info before we know. that'd be irresponsible.

— Pete Hines (@DCDeacon) September 9, 2015
Because the game at the time of the announcements was not at full completion, full specs are not yet available to release to the public. So sorry, Overseers, we'll just all have to wait.
Fortunately, that wait won't be long, as Hines released in a separate tweet that in estimate, system requirements should be released to fans sometime next month.
Bouncing off of that in the same Twitter conversation is the next concern among fans: Hines's use of the world "irresponsible."
Hines thinks transparency is a good idea
Giving out specs for an unfinished game is considered irresponsible, but releasing info about DLC for that same unfinished game is responsible?
Pete Hines responded yet again.
@SachiHS @dalmascus Yes, I think letting folks know our thoughts on it and how it fits into our post-launch plans is a good approach.

— Pete Hines (@DCDeacon) September 14, 2015
In Bethesda's defense, they addressed this for the most part in their announcement for the Season Pass. However, because it wasn't set up as the heart of the announcement, it may have been easily overlooked by readers.
Bethesda is known for making a lot of DLC. They love making it for fans, and make more DLC the more fans ask.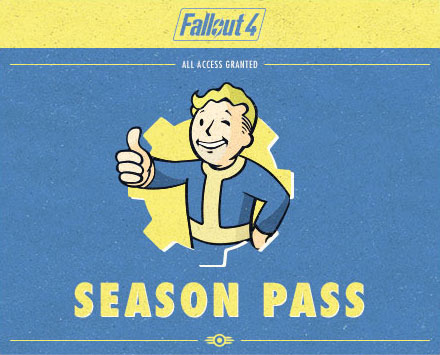 They stated that based on released DLC for Fallout 3, Skyrim, and Oblivion, the DLC they will put out for Fallout 4 will be worth more than $30, making it a good deal.
That also means that since they realized they should plan for a lot of DLC for a much-anticipated title, they should probably give fans a little heads up and reward them for their patronage.
So, whether you're placing the Season Pass under the taboo pre-ordering category, or are totally stoked for more Fallout, fans, both positive and negative have one more issue with the DLC:
When is it coming?
When is the Season Pass being released? Once again, Pete Hines to the rescue. He recently responded to fans asking about this.
@JoshdeGuzman0 some places already have it up. Up to each retailer when they put it up.

— Pete Hines (@DCDeacon) September 15, 2015
He has also mentioned in another Tweet that he has not received a specific time frame. It's probably best to keep an eye on your favorite retailer.
Have more questions and concerns? You might be answered or someone else's same question might have already been answered on either the Bethesda or Pete Hines's Twitter account, @DCDeacon.
Fallout 4 will be released in November. The first DLC will be released sometime in early 2016.
About the author