In late November, Treyarch's Studio Design Director David Vonderhaar indicated that changes were coming to Call of Duty: Black Ops 4's battle royale game mode, Blackout. Now, with today's "Operation Absolute Zero" update, fans are learning more about what exactly these changes are, and there are indeed quite a few.
Amongst them are updates to Blackout's map, something fans have been inquiring about since the release of Call of Duty: Black Ops 4. This includes some seasonal changes such as a "softer winter lighting," as well as environmental details that will more concretely establish the boundaries of the map.
However, the most impactful of the map's changes are likely to be an increase in the number of areas that can be explored in Blackout. The Hydro Dam, Factory, and Nuketown Island all have had previously closed buildings opened for players to enter, and new structures have been added that will allow for these areas to be navigated in different ways.
Treyarch has also tweaked Blackout's audio "with the goal of creating more predictability around when a player can hear another player's footsteps." This manifests as the addition of an audio filter that will muffle sounds made by opponents that, while close, are not directly in a player's line of sight.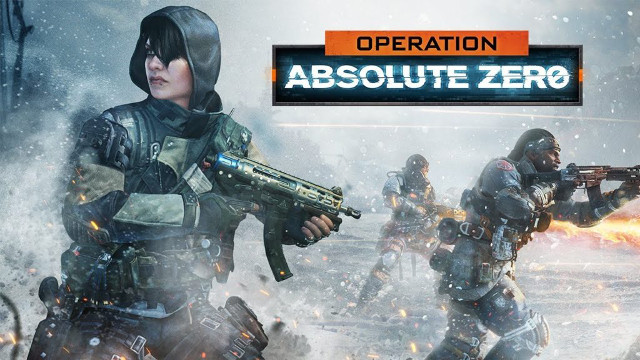 Furthermore, there has been a rebalancing of the distance from which players can hear opponent's footsteps as well as the opening of garages and stashes. These changes, coupled with an overall decrease to the volume of the ambient noises created by the environment, should allow players the ability to more reliably use audio cues to inform their strategies.
Players will also find that this update has completely reworked the game mode's armor system. In the past, it was common for a player's armor to be fully destroyed after a single engagement, even if they were on the winning side. Today's patch looks to change that by increasing armor durability and introducing Armor Plates, an item that can be used to repair damaged pieces.
These changes make up the majority of the update, there are some weapon tweaks (specifically, reduced SDM and Spitfire damage) and quality-of-life features that look to improve the Blackout experience. These can be seen in Treyarch's full patch notes.
While the post-launch plan for Call of Duty: Black Ops 4 may not be as elaborate as it is for other new first-person shooters, Treyarch has been consistent with updates, and "Operation Absolute Zero" has a lot to offer. It may take some time for the full ramifications of today's Blackout changes to be understood, however, fans are certain to be excited to rediscover the battle royale game mode in the upcoming days.
About the author