CD Projekt Red has some bad news today for Cyberpunk 2077 fans. After waiting years to finally get an April launch window, Cyberpunk 2077's release date has officially been pushed back five months to September 17, 2020.
Citing a need for additional playtesting and polish to deliver the best possible launch experience, CD Projekt Red just delivered the disappointing news directly to fans via social media this morning.
You can read the full official announcement from the development crew below, or over at Twitter here.
Seeing as we've waited eight years for the game following the jaw-dropping first announcement trailer, what's a few months more? It seems we can rest easy that the game will, at the very least, arrive before 2077 (maybe).
If you've got money to burn and want to drown your sorrows, don't forget the Keanu Reeves rocker Cyberpunk 2077 figurine is now up for pre-order!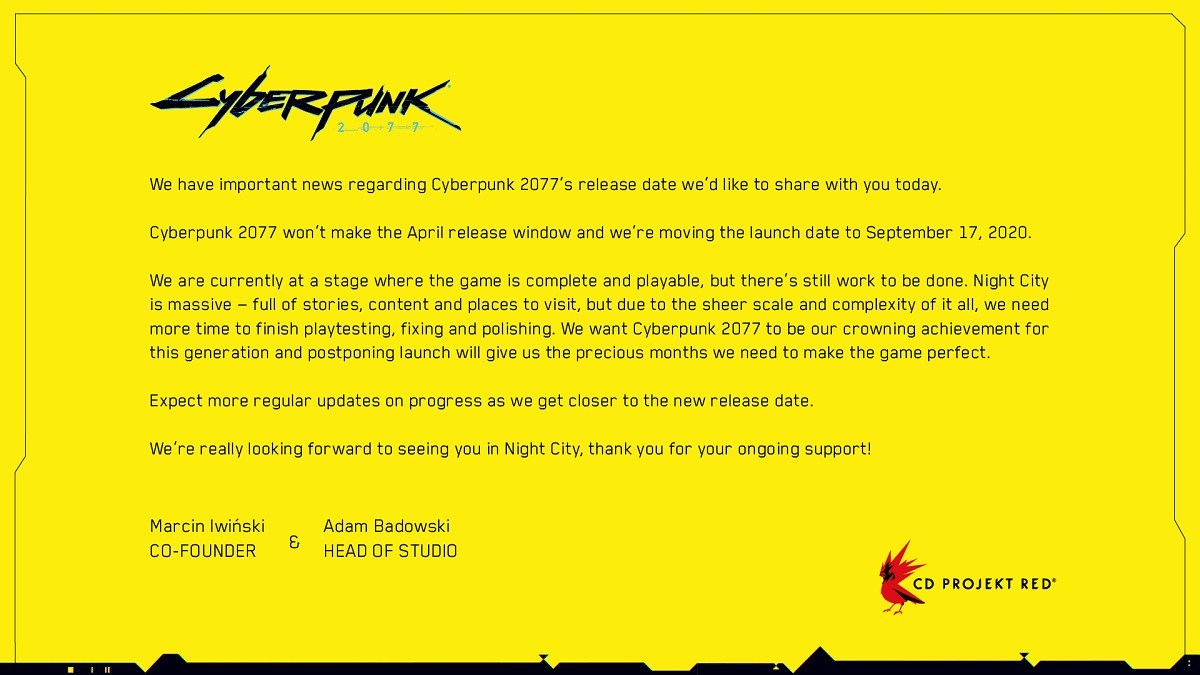 About the author