If you are yet to play Id Software's reboot of FPS title DOOM, then now may be just the time to do it. DOOM is currently on sale with 50% off until October 25th. During the sale, it will cost $29.99/£19.99 before returning to the full price of $59.99/£39.99.
What is DOOM?
DOOM is an FPS game developed by Id Software and published by Bethesda Softworks. It is a reboot of the 1993 title of the same name. You take on the role of the Doom Slayer, who is awoken to find himself on the Mars UAC base. A portal to Hell has been opened resulting in most of the employees on the base being either killed or possessed.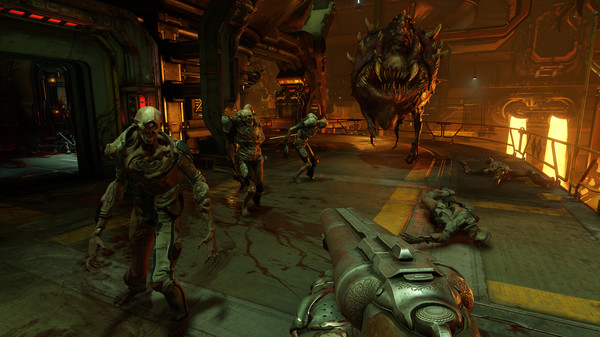 With the help of Dr Samuel Hayden, Doom Slayer must put a stop to the invasion. In his attempt to stop the demons Doom Slayer will slaughter tonnes of demon in the most gruesome and violent ways possible. Armed with an arsenal of big guns and the powerful praetor suit prepare to rip and tear through the hordes of hell.
Blast some hell spawn
DOOM has received a positive response across the board. GameSkinny's Synzer praised DOOM's gameplay as well, specifically talking about how fun and satisfying it is. If you were simply not able to buy it upon release or had doubts for the game at the time, with the sale there is no better time to get playing.
DOOM is on sale at $29.99/£19.99 until October 25th.
About the author