Nintendo provided a bevy of new details on Fire Emblem: Three Houses during today's Nintendo Direct. Amongst these details was the news that fans will have to wait a little longer than expected to enjoy the new entry in the franchise, as Nintendo has pushed the game's release date back.
Initially promised for a spring launch, Fire Emblem: Three Houses is now set for release on July 26. Nintendo indicated that the title is being delayed in order to polish it.
Additionally, the company used the presentation to offer further details on the game. While no concrete information was provided about the overarching story, it is now known that players will choose their avatar character and begin life as a mercenary in their father's mercenary group. As the story unfolds, players will find themselves acting as a professor at the Garreg Mach Monastery, a center for religion, combat, and education.
From there, players will choose one of three heroes to teach, each representing a specific house at the school and, by extension, one of the nation's major powers. They are Edelgard of the Adrestian Empire and Black Eagles House; the Blue Lions House leader, and prince of Faerghus, Dimitri; and Claude from Leicester Alliance and Golden Deer House.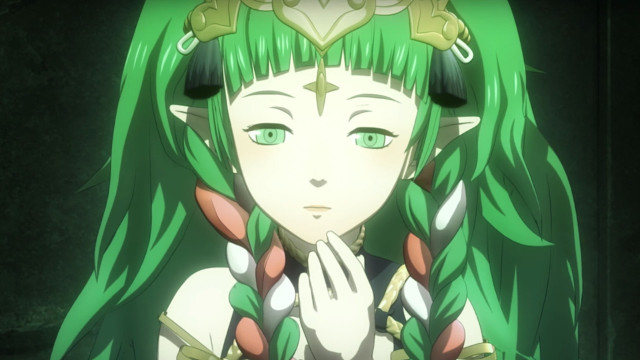 The professor will also take other students under their tutelage, traveling throughout the land of Fodlan to fight bandits, suppress rebellions, and, sometimes, work alongside the Seiros Knights, a branch of the Church of Seiros. Part of this process will involve training each student in their use of weapons and magic, plus skills like horsemanship.
It isn't clear whether units will be tied to specific weapons, as in previous Fire Emblem games, or if they can switch between them. However, training, studying, and passing exams will serve to boost proficiency and experience, and students will form bonds with one another, and their professor, through various skit-like events. These bonds will help boost combat power, though what other purpose they serve is yet to be revealed.
Fire Emblem: Three Houses will also be available as a special edition, titled the "Seasons of Warfare Edition." This will include a steel book case, calendar, art book, and soundtrack featuring selections from the game.
About the author