And we have our first leak of what is reportedly Fortnite Chapter 2, Season 1.
The alleged leak comes from Fortnite Skin Tracker and was first shared on the website's Twitter account. Though the tweet has since been removed, Fortnite News has saved the short trailer for posterity. The trailer can be found below.
Please note that some minor spoilers follow. If you'd rather go into an official reveal completely blind, steer clear now.
Ok, ready? Here's what we know.
Fortnite Chapter 2, Season 1 Leak Info
The trailer shows what everyone believes is a brand-new Fortnite map, although there are no specific location names provided. There are new mechanics featured, such as swimming, attacking with stealth, and carrying down teammates. Fishing also makes an appearance, and it may figure into the game's new progression system.
Boats also make an appearance in the trailer, with players duking it out while speed-boating down a river. Other battle locations include valleys, mountains, beaches, nuclear power plants, dams, and more.
There are new ways to level up as well, which include increasing medal levels. The trailer shows battle medals, scavenger medals, and survivor medals. These appear to have specific challenges attached to them, too, with one battle medal popping for achieving 4 eliminations in a single match.
The trailer teases more than 100 rewards for Season 1, including gliders and pogo sticks. There is no word on how much the battle pass for Chapter 2, Season 1 will cost. However, it's a safe bet it will be the same as those in Chapter 1.
For more, you can see the captured trailer here.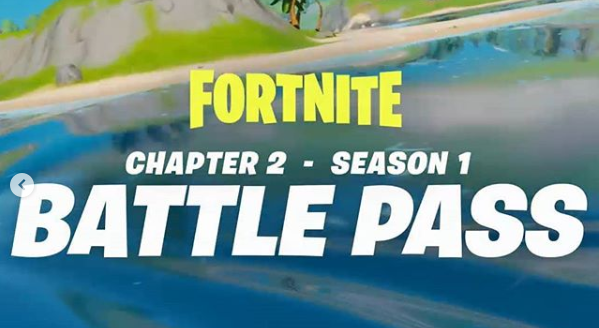 Image source: Fortnite News
For the past day or so, the internet has been fixated by Fortnite's Season X event, The End. To this point, millions of fans have tuned in to watch a black hole swirl in the middle of a pitch-black screen.
Currently, Fortnite's servers are down in the wake of the event, with some data miners suspecting the game will return either Tuesday morning or Thursday morning. As of this writing, Epic has not released anything official regarding the event or what's to come.
You can read more about the current Fortnite speculation here.
About the author