Epic may have only tweaked a few things with last week's content update, but this week marks another big Fortnite push in the form of Patch 3.6. This week, things get sticky with Clinger Grenades; the Noble Launcher electrifies Save the World; V-bucks get a bit easier to stockpile; and much, much more.
Wanna know more about Patch 3.5? Click here. And if you're looking for tips and tricks for both Battle Royale and Save the World modes, be sure to check out our Fortnite guides for all the strategies and exploits you need to dominate the battlefield.
Let's jump into what's new in 3.6.
Sticking the Competition with Clingers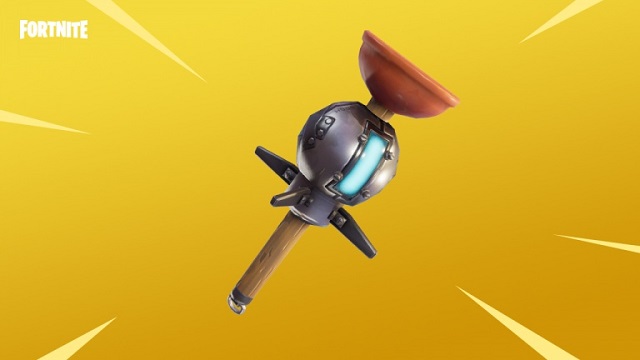 It wouldn't truly be a Fortnite update without a brand new weapon. This week, sticky grenades are being added to the already absurd catalog of Fortnite death dealers. There's not much to say about this new explosive other than, "It sticks to enemies and blows em' up". Simple as that.
The explosive is available in both Battle Royale and Save the World modes.
Sticky Grenade Stats
Rarity: Uncommon
Player Damage: 100
Structure Damage: 200
Radius: 1 Tile
Max Stack Size: 10
Pickup Stack Size: 3
Explosion Delay (Once attached to targets): 2.5 seconds
Locations: Floor Loot, Supply Drops, Supply Llamas, Treasure Chests
It's worthy to note that Clingers will attach to any surface or player, but they will not explode in midair, regardless of the explosion delay. Players will also be able to decrease the explosion time if they destroy any structure the sticky grenade is attached before the explosion timer expires.
Shock Enemies Into Submission With the Noble Launcher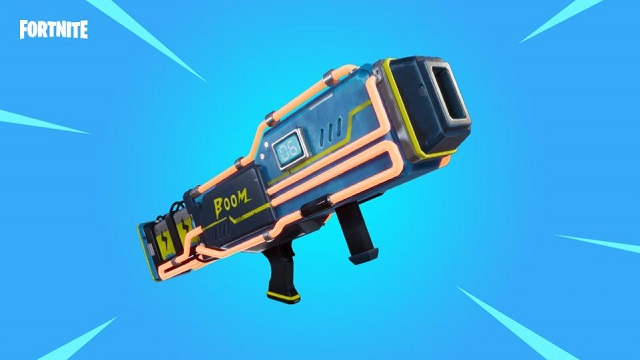 Although it sometimes feels like Save the World doesn't get the attention it deserves living in the gigantic shadow of Fortnite's Battle Royale, Patch 3.6 brings a new weapon to the table in the form of the Noble Launcher. Firing an intense wave of piercing energy, the launcher will undoubtedly become a player favorite as it can deal damage to all types of elemental enemies.
The Noble Launcher will be available to players starting at 8 p.m. EST on April 25.
Noble Launcher Charge States
Uncharged: 0.5 tile radius
Moderate Charge: 1 tile radius
Max Charge: 1.5 tile radius
Getting V-Bucks Just Got a Tad Bit Easier With Rrefunds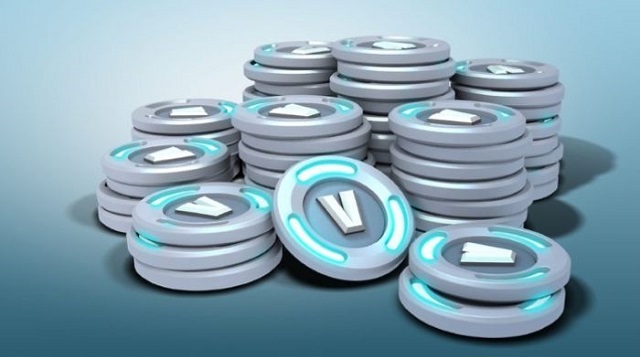 We all know that V-Bucks are essential to getting all the cool new gear and outfits that hit the Fortnite's in-game store. And we all know that getting them can sometimes be a royal pain in the rear.
However, with Patch 3.6, Epic's made getting the in-game currency a tad bit easier. Now, players can return up to three cosmetic items for an influx of V-Bucks. Each item must be returned to the store within 30 days and only applies to Battle Royale mode.
Right now, players can only refund three items — ever. It's unknown if Epic will amend this policy in the future.
Here's the list of items you can sell back:
Emotes
Outfits
Gliders
Back Bling
Harvesting Tools
Here's the list of items you can't sell back:
Battle Pass
Battle Pass Tiers
Starter Pack
Founder's Pack
Founder's Pack Upgrades
Loot Llamas (Save the World)
Event and Weekly Items (Save the World)
Port-a-Fort Updates in Patch 3.6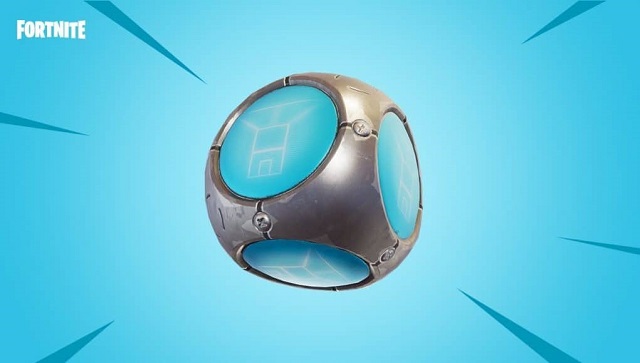 In Patch 3.5, Epic released the much-anticipated Port-a-Fort grenade. In the week's since it's launch, the grenade has proven to be useful in more ways than one. From awesome Victory Royales to crazy stunt videos, Fortnite players have found inventive ways to use the grenade.
Now, in Patch 3.6, Port-a-Forts are getting tweaked just a bit. From restructuring fall damage to quality of life improvements, here's what's changed:
Falling Damage Immunity following player bounce removed
Trajectory preview now shows stilts and ramps
Trajectory now turns red if grenade aimed too high
Although not directly related to Port-a-Fort, the newest patch also fixes a vexing building issue: fences no longer stop you from building. Conceivably, although it hasn't been confirmed, this would also apply to Port-a-Fort grenades.
—
There's a lot more to Patch 3.6 than what's listed here. If you're interested in learning more about the bug fixes, balancing adjustments, UI changes, and more that are coming with Fortnite's newest update, head over to the official patch notes page.
As always, stay tuned to GameSkinny for all your Battle Royale and Save the World news, tips, and tricks.
About the author