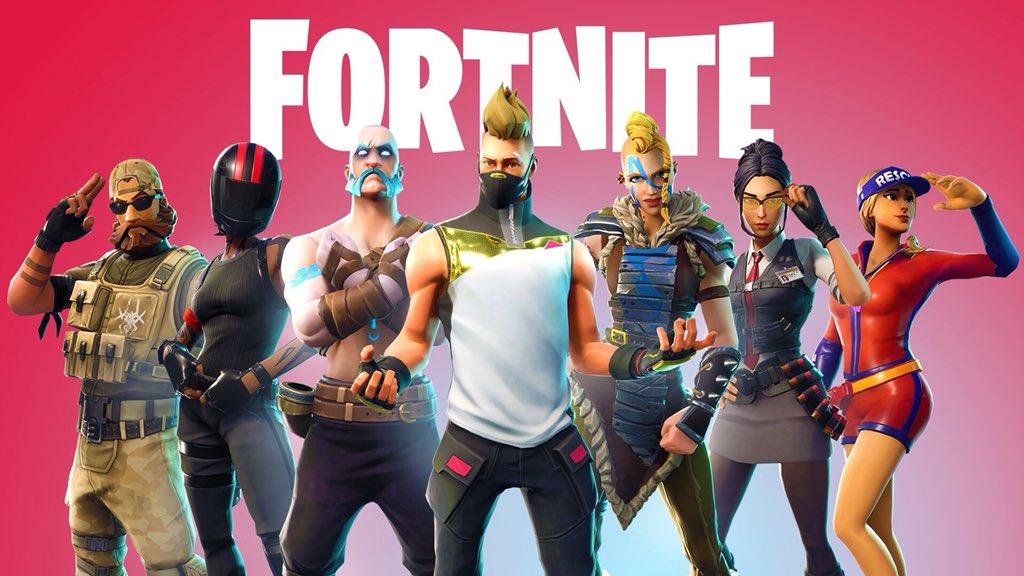 Fortnite Season 5: Worlds Collide has officially landed, and with it, comes a new set of battle pass skins. This season contains a total of six diverse skins, two of which have additional unlockable styles (something we'll cover in the slides ahead).

To get the chance to unlock any of these character skins, however, players must first purchase the Season 5 Battle Pass with in-game currency. The price for this season is currently 950 V-Bucks ($9.50). If you want a head start on your friends, the game also provides a special bundle that includes the season pass and the first 25 levels for 2,800 V-Bucks.

Before you decide to open your wallet, though, let's check out each skin and how you can unlock them.
---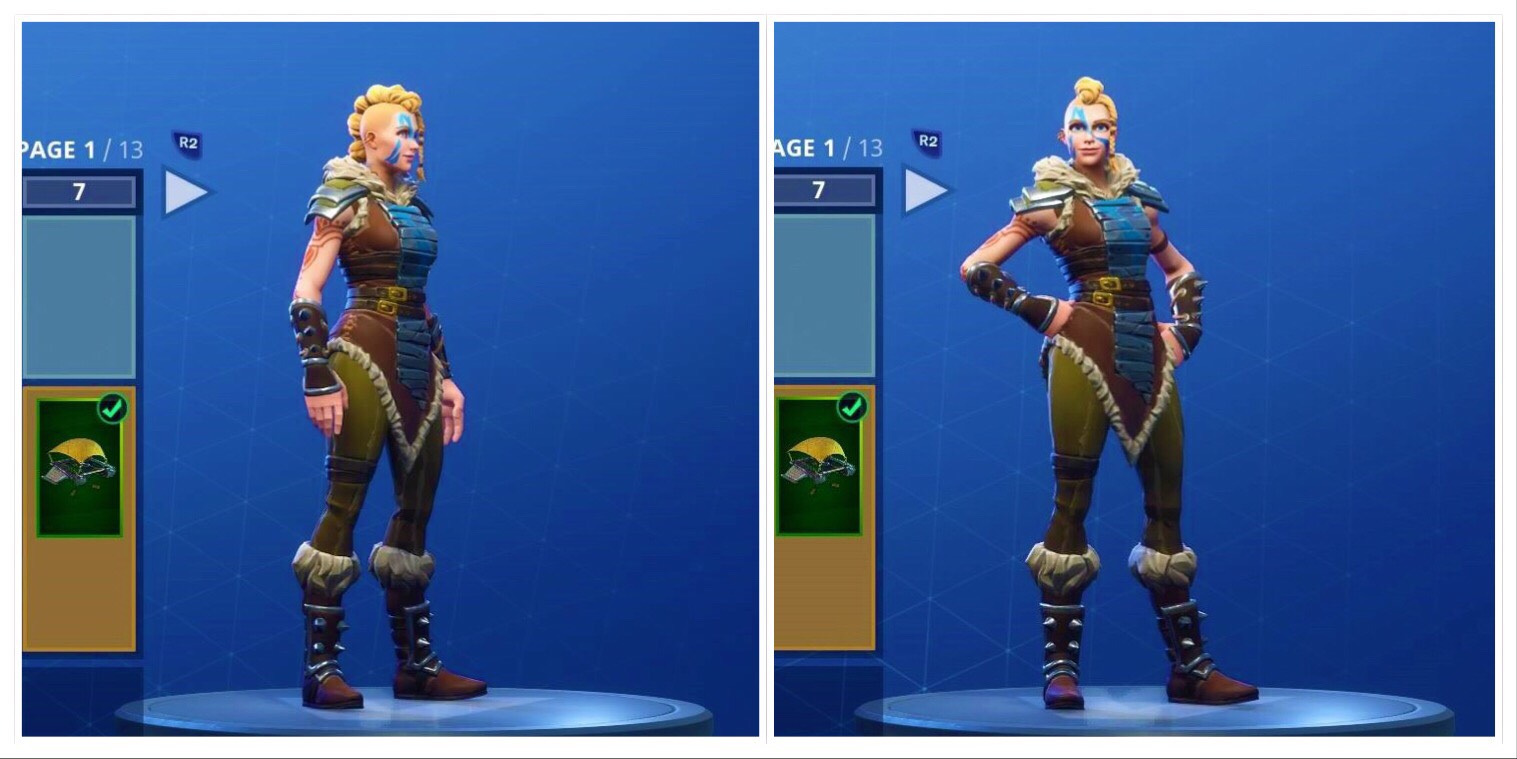 Huntress – Epic Skin
One of the first skins available in Season 5 is the Huntress, the fearless raider from storm-tossed seas. This medieval Norwegian character wears leather armor with fur lining, a red tattoo, and blue war paint. Her blonde hair is also braided down the middle and shaved at the sides.
This skin is part of the Norse Set and can be acquired at Tier One of the Season 5 Battle Pass.
---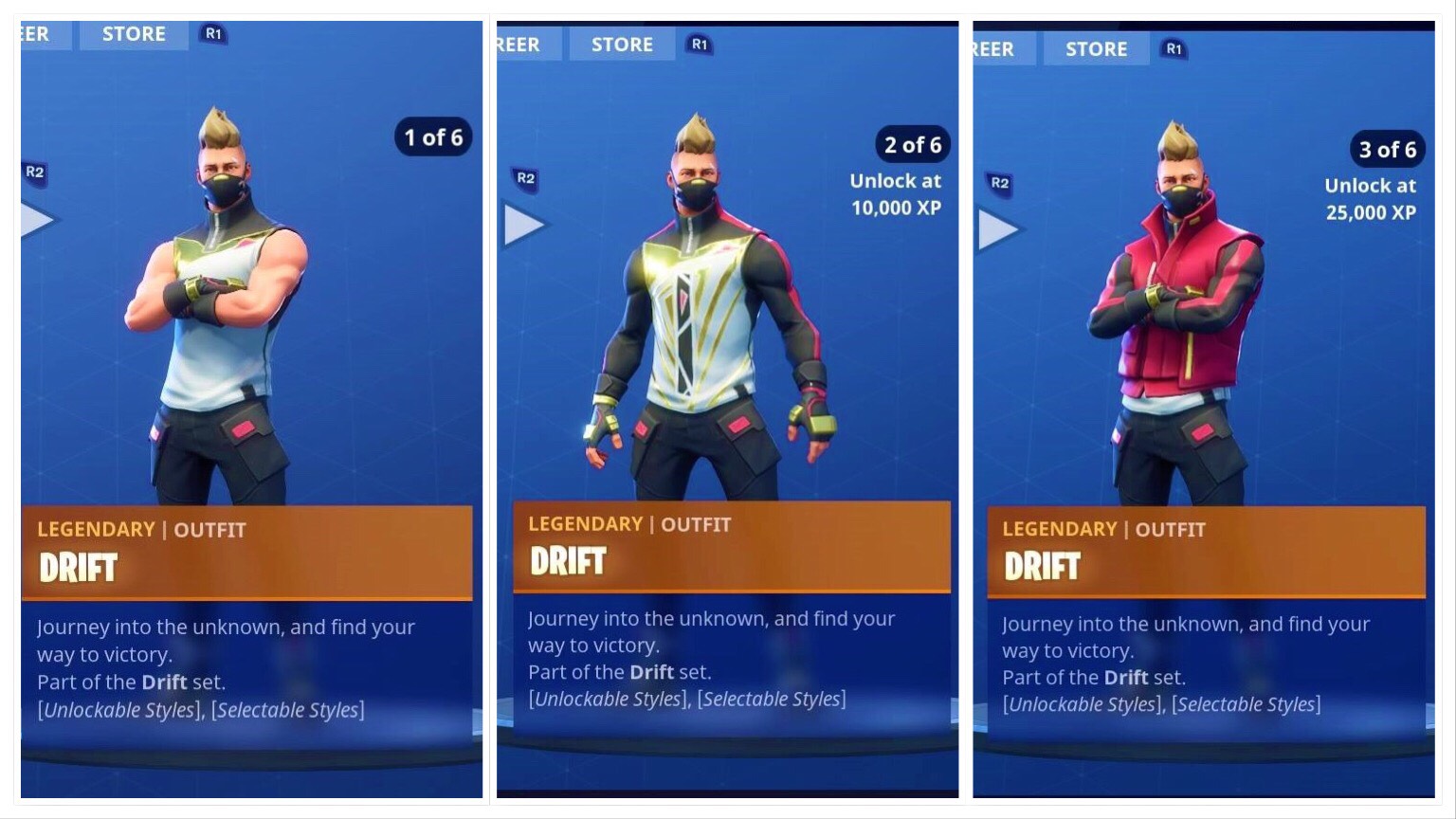 Drift -- Legendary Skin (Styles 1, 2, and 3)
The next skin, also available at Tier One, is Drift, a legendary character featured in the Season 5 trailer. He is shown adding graffiti to Durr Burger before teleporting into the world of Fortnite.
Some of his signature features include his face mask and sleek gold and fuchsia design. He has six unlockable styles that can be acquired through gaining XP in solo, duos, or squads. Each style adds more colors, clothing, and layers to his edgy look.
Style two can be unlocked at 10,000 XP.
Style three requires 25,000 XP.
---
Drift -- Legendary Skin (Styles 4, 5, and 6)
Drift's other three unlockable styles contain his popular kitsune fox mask, adding a new layer to the overall look.
The fourth style is the first in the set to include the fox mask and can be unlocked at 50,000 XP.
Next, the fifth style incorporates a long gold and black coat with a fuchsia design on the back. It can be acquired after reaching 100,000 XP.
The sixth style can be obtained for 200,000 XP, and it adds electric currents to the coat.
---
Redline -- Epic Skin
Redline is part of the RPM set, and some of this skin's signature features are her geometric tattoos and motorcycle helmet. Her red and black style is somewhat reminiscent of the popular action game, Mirror's Edge. In fact, this skin looks a lot like the Burnout skin, which was first featured earlier this year.
She is available in Tier 23 of the Battle Pass and is included in the bundle purchase as well. Unlocking this skin shouldn't be a problem at all.
---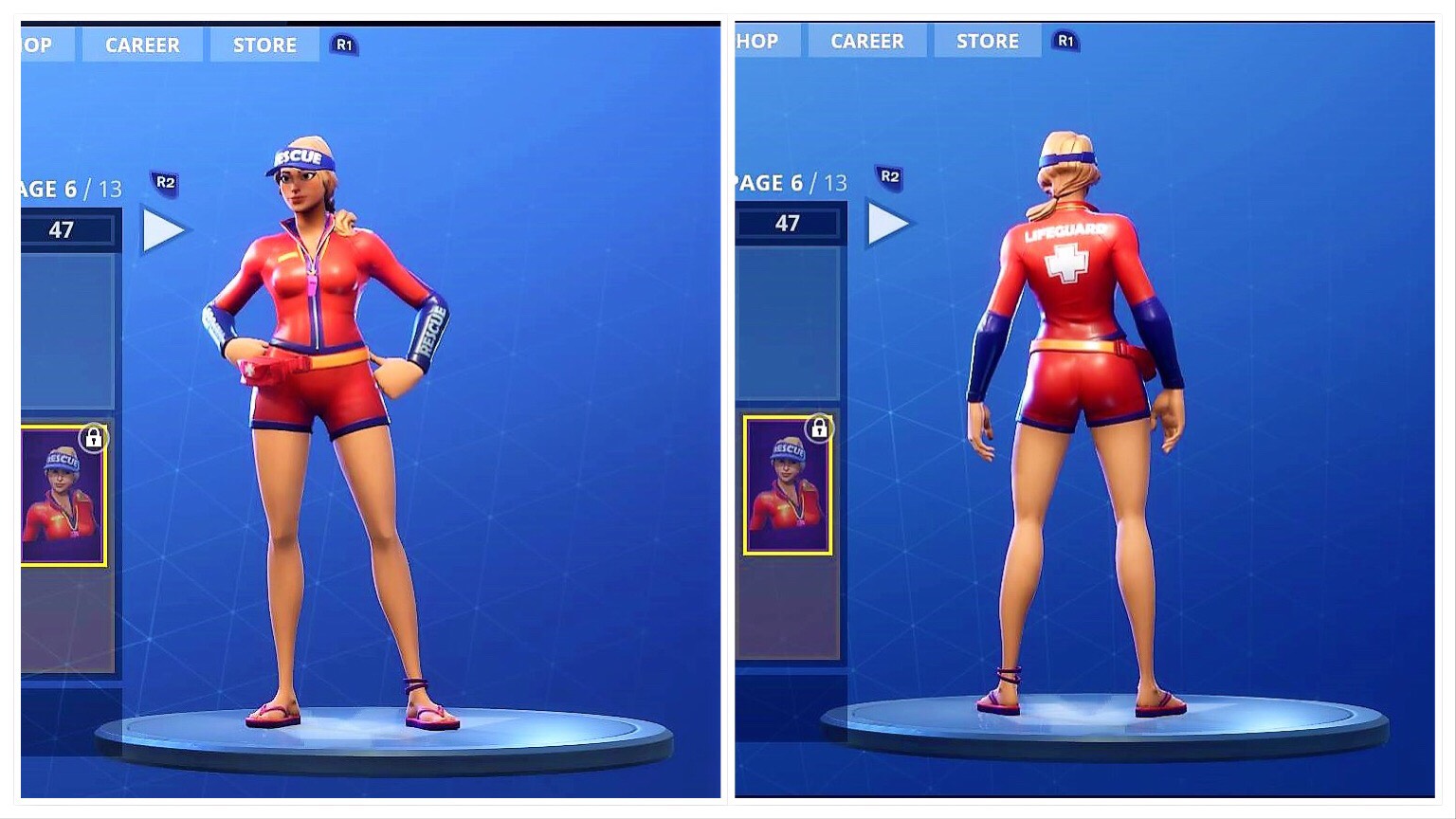 Sun Strider -- Epic Skin
Sun Strider is already one of the most popular Fortnite skins. And there's little wonder why: she's ready to save lives... or take them. This life guard summer skin is part of the Rescue Patrol set and is only available after reaching Tier 47.
This is the first skin that won't be available in the bundle purchase, so the only way to access her is to either purchase each tier until you reach 47 or to start grinding challenges and working toward objectives.
---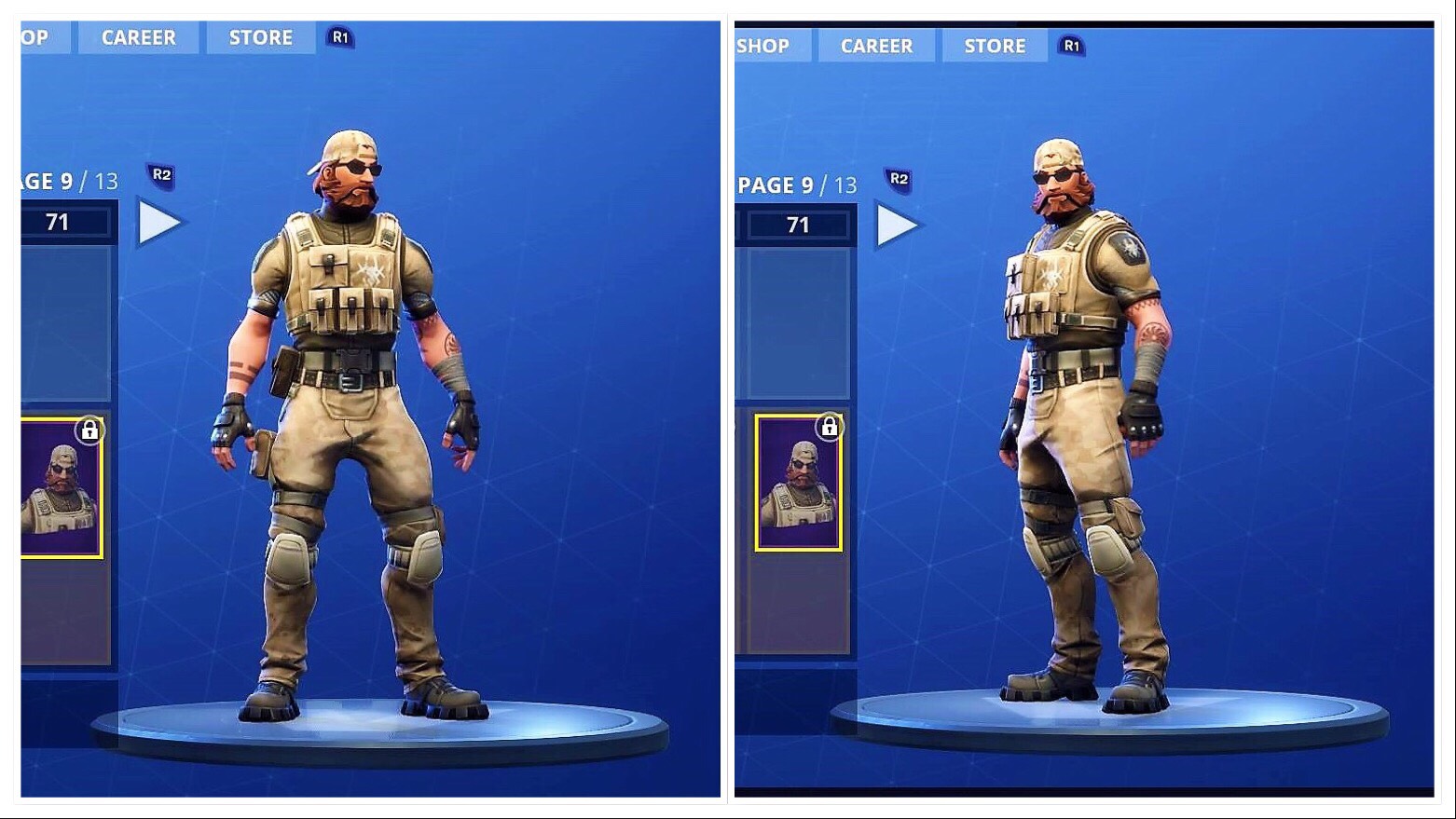 Sledgehammer -- Epic Skin
At Tier 71, players will have access to Sledgehammer, a rugged demolition soldier with one of the manliest beards to ever enter the game.
This character wears military garb, shows off tattoos, and hides behind shades. While many of Fortnite's other skins are often flamboyant or edgy, Sledgehammer finds himself among the small handful that are more traditional. Fans of classic FPS games are sure to love this familiar style.
---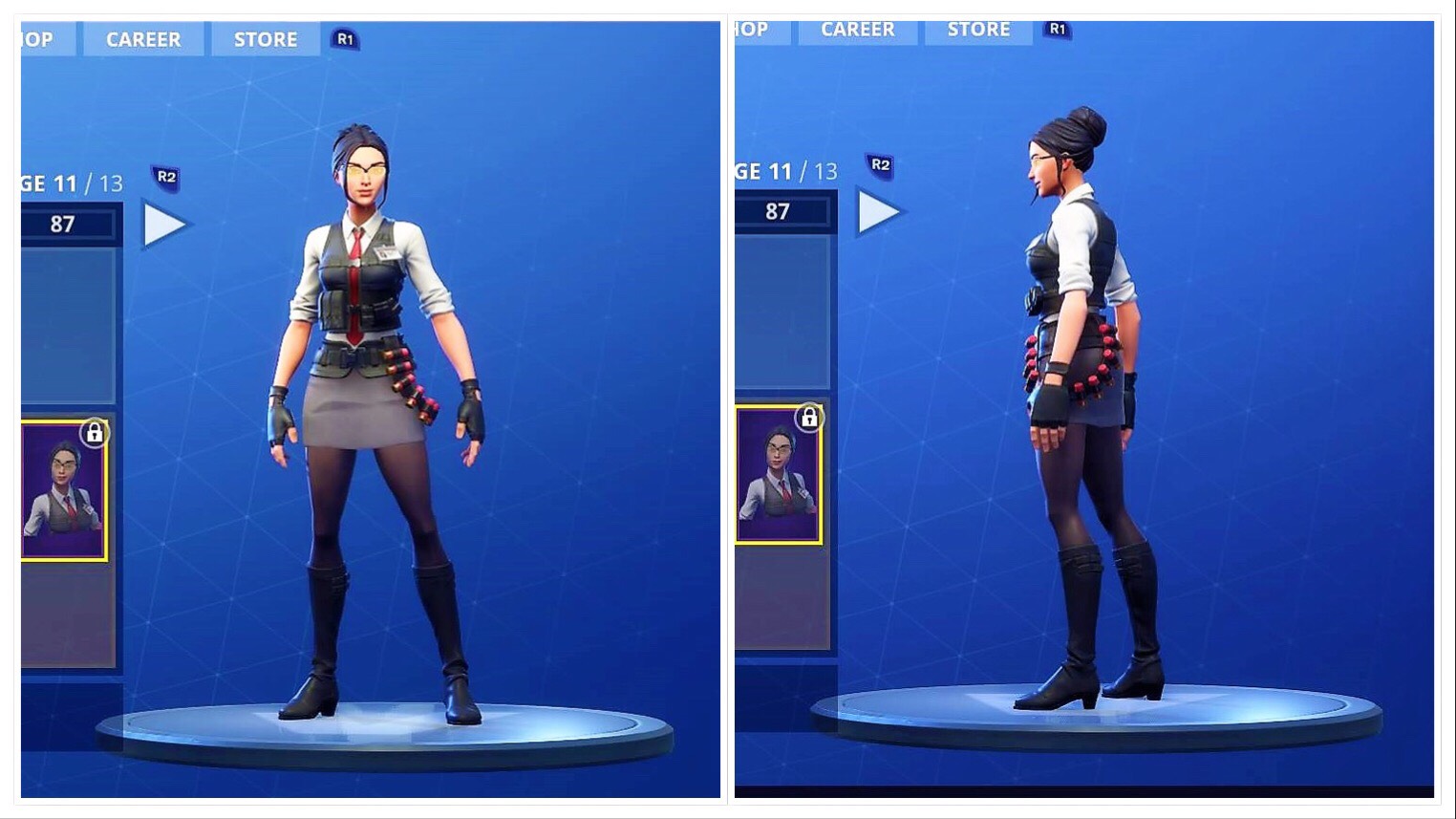 Rook -- Epic Skin
All the way up at Tier 87 is Rook, promoted from desk jockey to field agent.
A mixture of professional and killer, this skin offers classic office wear with an additional bulletproof vest and shotgun shells at the belt. This fun contradiction makes her skin more challenging to acquire.
To obtain this skin, players will have to work on completing objectives and challenges or dig into their pockets to buy their way up to higher tiers.
---
Ragnarok -- Legendary Skin (Style 1, 2, and 3)
Ragnarok, the cold harbinger of fate, is the final skin of Season 5, and it doesn't disappoint. This character has glowing blue eyes and tattoos along with an impressive set of armor. So far, it is one of the most popular Tier 100 skins from any Fortnite season -- and it offers six selectable styles.
The second style of the set adds an armored torso along with a full beard and hair but requires 35,000 XP.
The third style provides a shoulder guard and braids in the skin's bright beard but requires 75,000 XP.
---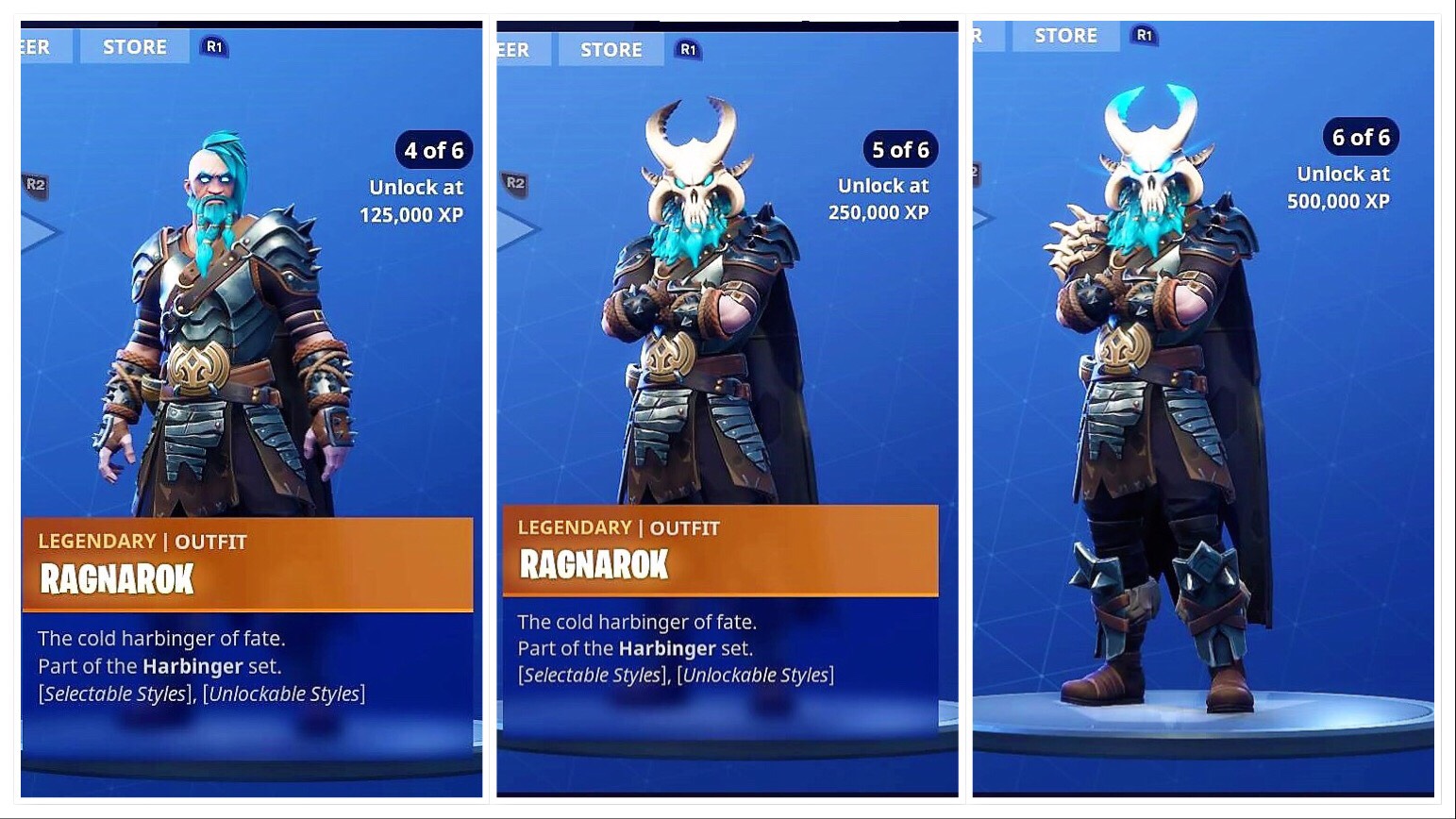 Ragnarok -- Legendary Skin (Styles 4, 5, and 6)
The final three styles only continue to build on the impressive armor of the original skin.
The fourth style includes armor to both arms, and 120,000 XP is needed to unlock it.
The intimidating skull helmet is the highlight of this skin's fifth style and can be accessed once players reach 250,000 XP.
Additional neon blue highlights and bone armor is added in the sixth style, which requires 500,000 XP.
It will either take a lot of work or a lot of wealth to get this skin.
---
Are you ready to start?
Season 5: Worlds Collide is live, so jump into Fortnite now to purchase your Battle Pass and have the chance to snag these seven awesome skins along with other fantastic season items.
Once you have your pass, start grinding those challenges and missions or buy tiers, to get the skins you are aiming your sights on, but don't get sucked into any wormholes along the way!
This battle pass will end in 74 days, so play now to enjoy the latest in-game content.
Looking for Fortnite strategies and tips? Make sure to check out our Fortnite guides page. Here are a few guides to get you started: