In order to celebrate Nintendo's latest Zelda game, Breath of the Wild, the mobile smartphone app, Miitomo has released a few Zelda themed items for users to customize their Mii's with.
The re-tweet campaign launched on June 8th, and ended June 13th, as the latest gameplay footage was shown of the new Zelda game. At 10,000 re-tweets, users all received "Link's new hair wig" which resembles Link's hairstyle in the upcoming game, minus his iconic green hat. At 20,000 re-tweets users were promised both "Link's new hair wig," and "green Link wig." At 40,000 re-tweets, users were promised the previously listed items, as well as "black 8-bit Link tee" which displays Link from the original NES game in 8-bit style.
[My Mii wearing the green Link wig and 8-bit tee]
[Mii wearing the new Link wig]
Users can also play two different Zelda themed Miitomo "Drop Games" to win variations of the 8-bit shirt, in addition to Link's new blue outfit, a Hylian crest tee, a Sheikah hoodie, Link's classic green Hero's outfit, and a three-heart tee.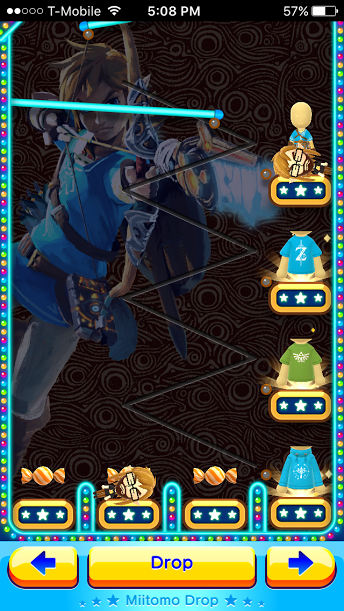 [First Drop game featuring Link's blue outfit, two different tees, and a Sheikah hoodie]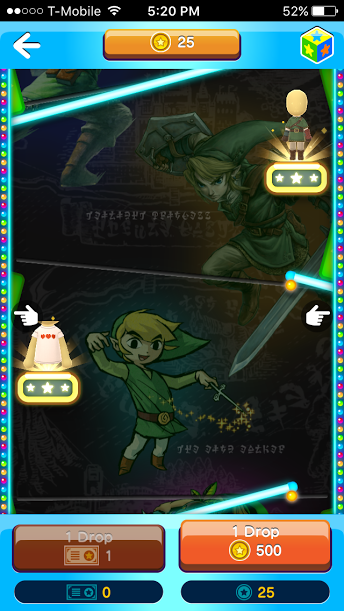 [from the other Zelda themed Drop game]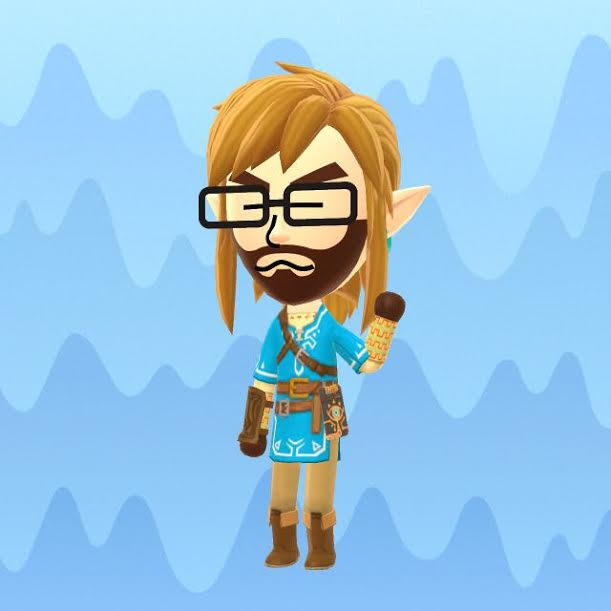 [Mii wearing the blue tunic outfit. The Sheikah tablet is visible.]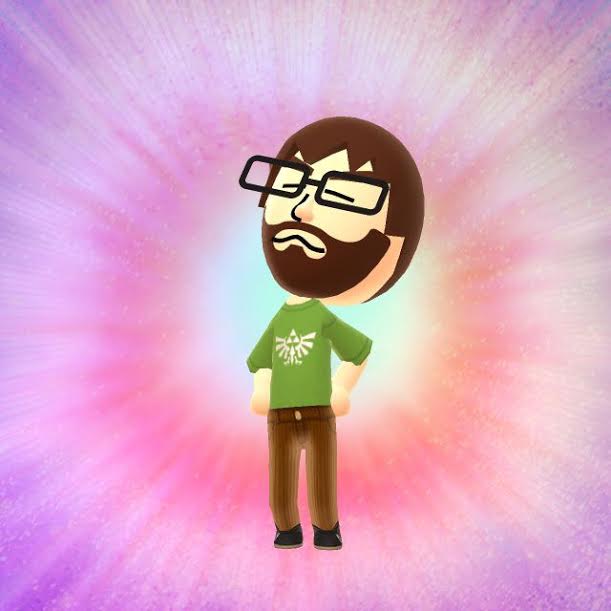 [Mii in the Hylian crest tee]
In the clothing store, users can also find the mythical Master Sword and the Hylian Shield available for purchase.
[the Master Sword and Hylian shield in the store]
The Zelda themed Drop Stages and Master Sword and Hylian Shield will be available to users from June 13th until 5:59 a.m. PST, on July 14th.
About the author