Nintendo surprised the gaming world last April when it unveiled the Nintendo Labo line for the Switch, a DIY-themed gaming experience centered around using cardboard to build Toy-Con, the materials used in the actual augmented reality (AR) games that come with the kits.
It was an unexpected move, given the decline in toys-to-life products and sales. Despite high hopes for the line, Labo didn't do as well as many had hoped, even in Japan, where it was more successful overall.
However, almost exactly a year after Labo's original reveal, Nintendo held to its promise of continued Labo support and announced a brand-new line of Labo sets, this time based on virtual reality games, set to launch on April 12.
The company recently filed a VR patent, but regularly dodged the VR question, voicing concerns about health effects and its suitability for Nintendo's commitment to sharing gaming experiences.
However, the Labo VR kits are designed to negate those concerns and ease players into VR gaming, while still adhering to the Labo core promise of "make, play, discover."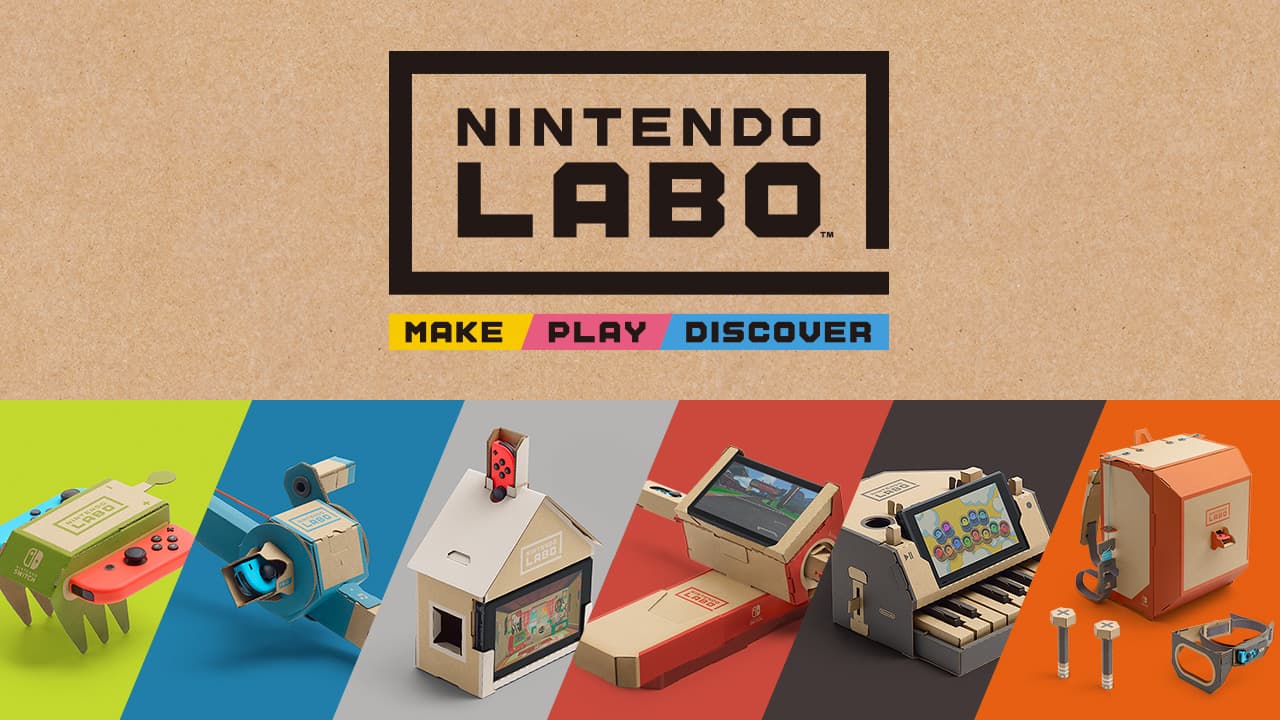 The VR Goggle set itself is a Toy-Con, meaning players have to build the object into which the Switch tablet will slide for the VR game. Nintendo emphasizes the fact that unlike most VR sets, the Toy-Con VR set has no strap.
This makes it easier to remove from one's face and, more importantly, easier to share with others. In other words, it's still a social experience, and the shareability reduces the risk of health problems through overexposure.
Doug Bowser, Nintendo's Senior Vice President of Sales and Marketing (and future Nintendo of America president) commented on this feature, saying, "We wanted to design an experience that encourages both virtual and real-world interactions among players through passing around Toy-Con creations."
There's no word as yet what the included games will be, though Nintendo did tease an alien invasion experience relying on a Toy-Con blaster, along with a Toy-Con camera for photographing exotic and colorful waterscapes
The Labo VR kits will launch in stores in two forms:
Nintendo Labo: VR Kit — $79.99
Labo software for Switch
Toy-Con VR Goggles
Toy-Con Blaster
Toy-Con Bird
Toy-Con Wind Petal
Toy-Con Elephant
Screen holder and safety cap
Nintendo Labo: VR Kit, Starter Set + Blaster — $39.99
Labo software for Switch
Toy-Con Goggles
Toy-Con Blaster
Screen holder and safety cap
Those who purchase the Starter Set and wish to explore Labo VR further can purchase two expansion sets exclusively from Nintendo's online store.
Nintendo Labo: VR Kit — Expansion Set 1 —$19.99
Toy-Con Elephant
Toy-Con Camera
Nintendo Labo: VR Kit — Expansion Set 2 —$19.99
Toy-Con Wind Petal

Toy-Con Bird
Each Labo VR kit will also include the Toy-Con garage standard with all Labo kits, a feature that lets users learn and experiment with basic coding. Nintendo will release further information regarding the included games before Labo VR launches.
About the author