Pokemon Mystery Dungeon: Red Rescue Team, Blue Rescue Team, and Explorers of Sky are coming to the Wii U virtual console on June 23, 2016. The prices for these games have yet to be announced.
The Mystery Dungeon series are spin-offs of Pokemon games where the player is a human who has transformed into a Pokemon and has lost their memories. Players have another Pokemon as a partner, and the two form a team to explore randomly generated dungeons and help other Pokemon, while trying to recover their own memories.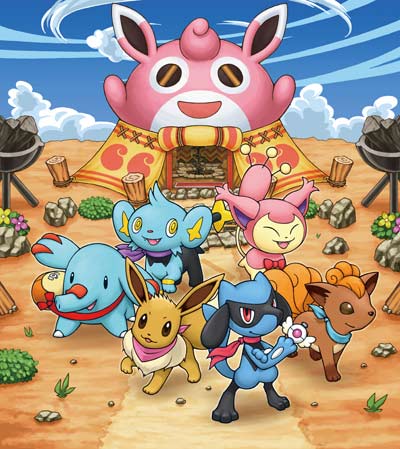 Red Rescue Team was originally released on the Game Boy Advance. Blue Rescue Team and Explorers of Sky were originally released on the Nintendo DS. These re-releases will allow for newer players to try out older games that they may have missed out on, and for older players to enjoy the games on newer systems.
Nintendo has also released the original Pokemon Red, Blue, and Yellow games in the Nintendo 3DS eShop to celebrate their 20th anniversary. If you can't wait for Pokemon Sun and Moon, you should try out some of these older Pokemon titles, or you can check out some fan made Pokemon games.
About the author