Over the past weeks, Enplex Studios has shared a number of details about its upcoming survival MMO Population Zero, including information on the game's building and character progression systems. While pre-alpha testing has already given some players first-hand access to these gameplay mechanics, the company has announced that these tests are reaching their conclusion.
The final Population Zero pre-alpha test is scheduled to take place from February 23 to 28, and it is available exclusively to those that have purchased the Commander Founder's Pack through Enplex's website. Commander access costs $80, and it grants players a number of additional perks, such as exclusive in-game items and developer materials.
At the close of the pre-alpha session, the developer has indicated that it will "be hard at work on a large update." The launch of this update will signal the beginning of Population Zero's next phase, alpha testing, and an opportunity for even more players to see what it has to offer.
In order to participate in the game's upcoming alpha tests, players need to purchase the Sentinels Founder's Pack for $50 on the developer's website. Additionally, the Pioneer Founder's Pack grants an "increased chance to be selected for alpha tests," and it costs $20. Of course, Commanders will have full access to this next round of testing.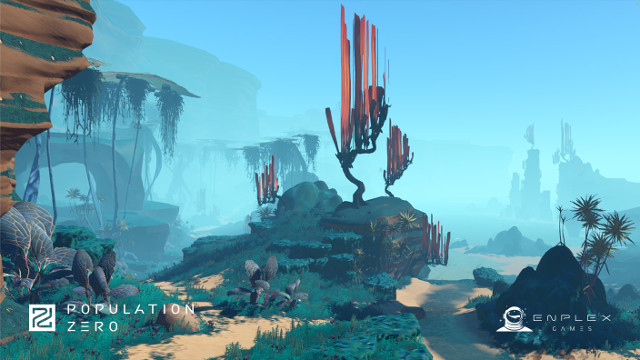 Players that purchase Commander access before the conclusion of pre-alpha testing are also set to receive another new perk when the the alpha test begins: a legacy version of the Colonist Suit. Enplex has provided an image of this item, but no further details are currently available.
With the step toward Population Zero's alpha phase on the horizon, the company has also taken a moment to highlight the game's jungle biome. Specifically, Enplex has stated that, in this region, players will not only be able to explore the ground, with trees providing natural avenues to high up locations.
The company has also revealed the screenshots of the jungle biome that are seen in this article. For players that have already been drawn in by the game's unique art style, these images are certain to keep their interest piqued.
More details on accessing Population Zero's alpha test can be found on Enplex's website.
About the author