If you're behind on current LCS standings, don't forget to read last week's article summarizing the NA and EU LCS Finals and LCK Week 10.
Greetings, Summoners!
All things must come to an end. Last week it was the NA and EU LCS Summer Split Regular Season; this week, the LCK follows suit. After one last week of battle, the teams have crowned a champion.
If you missed a match of the League of Legends Championship Series this week or didn't have time to watch them all, check below for summaries and highlights from LCK Week 11.

LCK
Week 11 started off early Monday with Samsung Galaxy going up against Afreeca Freecs. While AFS managed to claim Game 1 victory, SSG came back in Game 2 and claimed the win, before also winning Game 3 for ultimate victory. Tuesday brought us ESC Ever versus CJ Entus. Like Monday's set, ESC claimed Game 1 only to lose Games 2 and 3 to CJ.
Wednesday brought two sets, with SKTelecom T1 against Jin Air Green Wings and MVP against ROX Tigers. SKT claimed Game 1, but JAG came back in Game 2. The match came down to a tie-breaking Game 3, and SKT walked away with the win.
Our highlight this week comes in two parts from SKT vs. JAG Game 3. Even though JAG didn't take the win, Jungler showed us some impressive skill by stealing Baron and the Dragon in a span of 3.5 minutes. Follow this link and this link or skip to 3:24:07 and 3:27:32 in the video below to watch the plays.
After the excitement of SKT and JAG's contest, ROX gave viewers the first sweep of the week as they dominated MVP.
Thursday brought us another sweep as KT Rolster dominated CJ Entus. Going into the Friday double set, ROX Tigers continued the trend by sweeping Afreeca Freecs. Longzhu Gaming then swept SKTelecom T1.
Saturday gave us Jin Air Green Wings challenging ESC Ever and KT Rolster against Samsung Galaxy. JAG claimed Game 1, but ESC put a stop to the pattern of sweeps by snatching Game 2. In the end, JAG would not be denied as they claimed ultimate victory with the tie-breaking Game 3. For the last game of the season, KT gave fans another sweep as they dominated SSG.
With Week 11 complete, the LCK Regular Season Summer Split bracket has been finalized as follows:
1. ROX Tigers 15W-3L
2. KT Rolster 13W-5L
2. SKTelecom T1 13W-5L
4. Samsung Galaxy 12W-6L
5. Afreeca Freecs 8W-10L
6. Jin Air Green Wings 7W-11L
6. MVP 7W-11L
6. Longzhu Gaming 7W-11L
9. ESC Ever 5W-13L
10. CJ ENTUS 3W-15L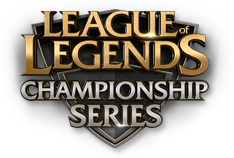 The Week to Come
With all three regions finishing their regular seasons, it's time for the Playoffs! Starting Monday, Aug. 8th, the LCK, NA LCS, and EU LCS will launch their quarterfinals. The Playoffs for the NA and EU LCS will cover three weekends, while the LCK will be a tad more scattered with their schedule. The Playoffs use a Best of 5 format, so there is plenty of room for surprises.
See you on the Rift!
About the author