If you're behind on the LCS standings, be sure to check out the past two articles covering the EU and NA LCS regular season finals and the LCK regular season finals.
Greetings, Summoners, from the fields of Valoran! This week saw the EU and NA LCS Playoff Quarterfinals and the LCK Rounds 1 through 3. While technical difficulties led to a delay in the Quarterfinals for the EU, this week's games in all three regions gave viewers plenty to discuss in the meantime.

LCK
The LCK has marched to the beat of its own drum with Summer Split scheduling, and the Playoffs are no different. Rather than going over three weekends, the region's champions flew through their bracket this week and will be having finals next week.
In Round 1, we watched Samsung Galaxy sweep Afreeca Freecs in a Best of Three. Round 2 saw SSG take on their next challenge with KT Rolster in a Best of Five. KT took a page out of SSG's playbook by sweeping the set and moving on to Round 3 against SKTelecom T1.
LCK fans were treated to a full five rounds, with KT and SKT exchanging game victories. In the end, KT took three victories to win the set; they will face ROX Tigers in next week's finals.
This week's highlight comes from SSG vs KT. During a bid for Dragon, KT gets a clean ace against SSG before going for Baron and simultaneously taking a tower. Follow this link or skip to 57:53 in the video below to watch the play.
EU LCS
The EU LCS Quarterfinals are only half over, with technical difficulties causing the match between H2K and Fnatic to be delayed until Tuesday. The set between Giants and Unicorns of Love, however, proceeded as planned and gave fans something to talk about while we wait for the next match.
UOL took off with an early lead by clinching Game 1, but GIA didn't want to go down without a fight and took the Game 2 victory. Not willing to back down, UOL proceeded to win the next two games, claiming their right to the first slot in the semifinals. UOL will face Splyce next weekend in the Semifinals; G2 Esports will challenge the winner of Tuesday's match between H2K and Fnatic.
With the delay in Quarterfinals, it comes as no surprise that this week's highlight is from UOL vs. GIA. In Game 3, UOL made a bid for Baron, and GIA tried to snatch it away. UOL slayed Baron before GIA took down a few of their members. It looked like it could be a clean sweep for GIA, but UOL Exilah's Vlad came out on top with a double kill. Follow this link or skip to 35:51 in the video below to watch the play.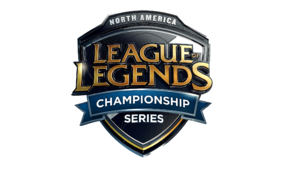 NA LCS
The NA LCS Quarterfinals started off with Cloud9 versus Team Envy. C9 claimed victory in Game 1, but NV came from behind to snatch the Game 2 victory. C9 was not deterred, however, and won the next two Games for a 3-1 set victory.
Next up was Counter Logic Gaming versus Team Liquid. CLG also took their first Game win, with TL coming back in Game 2. Like C9, CLG would not be defeated as they swept the next two games for a 3-1 ultimate victory. Next weekend's Semifinals will see Cloud9 take on the Immortals while Counter Logic Gaming faces TSM.
This week's highlight focuses on C9 vs NV in Game 3. In a hint at what was to come, C9's Sneaky and Smoothie overcame a level disadvantage in the bottom lane to grab a double kill for First Blood. Follow this link or skip to 11:04 in the video below to watch the play.
Be sure to check in next week for the LCK Finals and the EU LCS and NA LCS Semifinals! See you on the Rift.
About the author