On Tuesday, November 27, Sen. Maggie Hassan called for the serious scrutiny of video game loot boxes from the Federal Trade Commission. Hassan said she requested the inquiry as an investigation into loot box marketing and its potential effects on children.
Hassan also stated that the inquiry would work to educate parents on the potential dangers loot boxes pose as it relates to gambling and virtual chance.
In response, FTC Chairman Joe Simons and fellow members of the FTC pledged, without hesitation, to investigate the matter of loot boxes.
The pledge, alongside recent developments in countries such as Belgium, could indicate upcoming regulations in the U.S., depending on the FTC's findings.
Gateway Transactions
Loot boxes are virtual items awarded at random in an increasing number of video games. There are two ways to acquire loot boxes in-game: using in-game currency or real-world money.
Although many games do allow players to purchase some or all loot boxes with in-game money, that in-game money is often very hard to acquire, making the use of real-world money more enticing.
Loot box "prizes" range from various in-game boosts to weapons to new characters, skins, and/or outfits. More often than not, loot boxes do not grant access to items that help players beat other players.
Although there are pay-to-win structures in place for some games, specifically in the mobile space, players typically buck against pay-to-win structures in most console and PC games, such as those originally found in Star Wars: Battlefront 2.
When Hassan introduced concerns about loot boxes to the FTC, those concerns were not unique to the United States but rather common in the gaming industry. She reported:
Loot boxes are now endemic in the video game industry and are present in everything from casual smartphone games to the newest, high-budget video game releases. Loot boxes will represent a $50 billion industry by the year 2022, according to the latest research estimates.
So why does this matter to the FTC? Primarily, the children.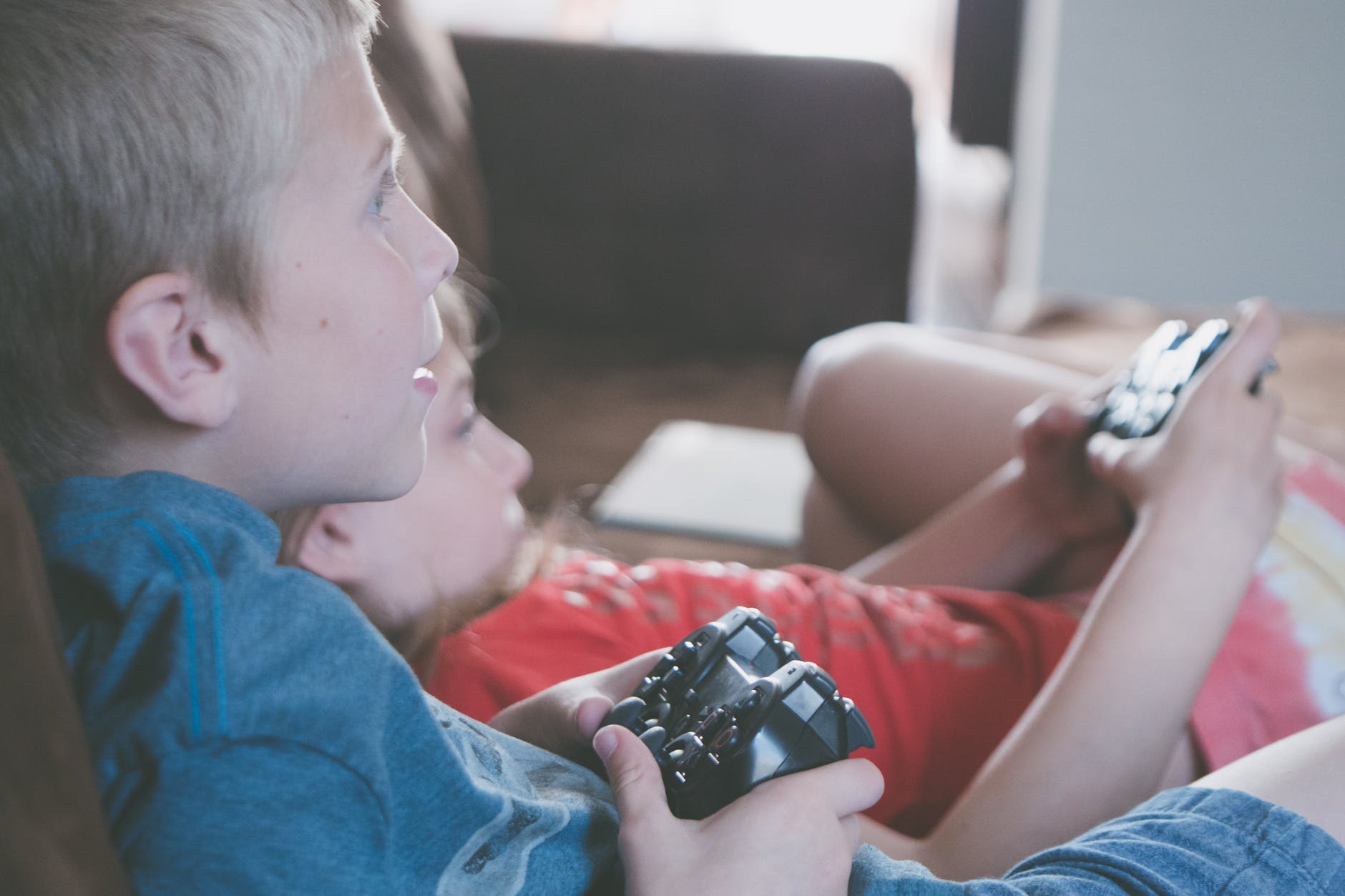 The rising correlation between loot boxes and gambling may come as no surprise to seasoned players or anyone paying attention to the gaming industry as a whole.
Hassan reminds us that Belgium, the Netherlands, and Japan have all already made moves to regulate the use of loot boxes. These efforts have been attempts to curtail gambling in younger generations.
To correlate this further, Hassan also cited that earlier in November, the United Kingdom's gambling commission reported that "30% of children have used loot boxes in video games."
To further drive this point home, Sen. Ed Markey cited the rise of manipulative marketing techniques in correlation to loot boxes. Although the game and character were not named, Markey pointed to a virtual character that continually cries if an in-game purchase isn't made, effectively manipulating some players (such as children who are more susceptible to such tactics) to make purchases they otherwise might not have.
Talk about laying it on thick.
A Point of Contention
Hassan made claims that loot boxes constitute an "integral part" of video games.
Regardless of your personal opinion on chance-based revenue, this precise wording may become part of the debate and could influence FTC investigative findings.
It's true that titles like Star Wars: Battlefront 2 have been criticized for play-to-win structures. But not every game that features loot boxes punishes players' who don't fork over extra cash.
Consider Nintendo's response to digital revenue concerns. Back in June, Reggie Fils-Aimé, President and Chief Operating Officer of Nintendo of America, addressed the nasty reputation of loot boxes in an interview with Bloomberg.
He compared loot boxes to the same sort of chance kids have taken for decades with packs of baseball cards. This example is admittedly outdated, but his point still stands with cards for tabletop games like Pokemon, Yu-Gi-Oh!, and Magic: The Gathering.
Fils-Aimé further differentiates loot boxes as a necessity versus an engaging option:
What we believe at Nintendo is that a gameplay mechanic that offers the consumer something to buy that they're not sure what's inside can be interesting as long as that's not the only way you can get those items. And that's where some developers have made some mistakes. For us, its one of many mechanics we can use to drive on-going engagement in the game.
Fils-Aimé isn't alone in his interpretation. The Entertainment Software Association (ESA) released a statement to Variety regarding Senator Hassan's assertions:
Loot boxes are one way that players can enhance the experience that video games offer. Contrary to assertions, loot boxes are not gambling. They have no real-world value, players always receive something that enhances their experience, and they are entirely optional to purchase. They can enhance the experience for those who choose to use them, but have no impact on those who do not.
Why the Definition Matters
Let's back-track for a moment and look at this from a slightly different perspective.
Sen. Hassan cited Belgium as an example of countries that have raised flags on loot box inclusions in games. Interestingly enough, the Belgian Gaming Commission (BGC) has emphasized how loot boxes alter gameplay experiences in their own studies, considering massive titles like FIFA 18 and Overwatch.
The stance it's taken could be bad news for the ESA if America follows suit; according to the BGC, "enhancing" the experience through loot boxes still equates to gambling, where the BGC defines gambling as "a game in which a cost from the player can lead to loss or win for at least one person, and where chance plays a role in the progression of the game, the winner, or worth of the winnings."
The concern then shifts to the possibility of how gained advantages manipulate players into making loot box purchases. Since children aren't known for their impressive impulse control, that temptation becomes more pronounced.
Some suggestions from the BGC for loot box regulation mirror those implemented by other countries, as well as those suggested by a range of psychologists.
They include:
player-spending limits
age verification methods to avoid targeting children
easy access to the odds of winning and the value of the rewards
clear indication on any and all titles that contain gambling
Depending on the FTC's findings, the United States could see similar adoptions of these recommendations.
How do you feel about loot boxes? Are you hoping the FTC pushes regulation in the United States?
Share your thoughts and/or loot-driven horror stories in the comments.
About the author