Wolfenstein fans will soon be able to sate their thirst for killin' Nazis in the tabletop realm.
Following in the footsteps of Youngblood and Cyberpilot, where fans got to play as two Nazi-hunting sisters and fry Nazis alive using a mechanical dog in glorious VR, the tabletop version of the first-person shooter will act as the ultimate collection of all things Wolfenstein.
Developer Archon Studios is set to launch a Kickstarter campaign later this year to fund the Wolfenstein board game. The tabletop development crew has previously released titles like Dungeons & Lasers and Vanguard of War.
Wolfenstein: The Board Game will play as a co-op dungeon crawler featuring 10 separate missions, which can be played by themselves or strung together to form an overarching campaign. Of course, the entire point is to free the world from mecha Hitler's clutches.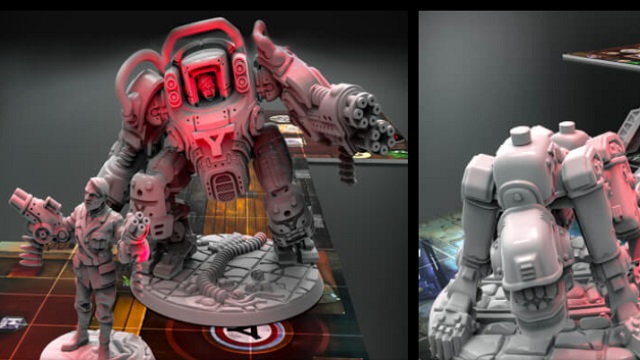 More than 50 minis are set to for the base game set, including:
B.J. Blazkowicz
Kreisau Circle
Armored Supersoldaten
The Fuhrer Himself
Robot Panzerhunds
Space Marines
Fire / Rocket Troopers

General Von Grimm
Robotic Drones
Full details on the tabletop game can be found on the game's official website, where interested backers can also sign up for a newsletter to find out when the Kickstarter officially begins.
Stay tuned to GameSkinny for more news on the Wolfenstein board game release, as well as other video to board game adaptations on the horizon!
About the author