Top 3 Games For Your Smart Watch That Are Also Free
Here are the three best games you can get for your Android Wear smart watch that are completely free.
It's becoming more and more common to see smart watches out and about. One type of smart watch that has been growing in popularity is the Android Wear smart watch. If you happen to have a Moto 360, LG G Watch, Sony SmartWatch 3, or another compatible Android Wear device, you can get any of these great free games and get started on passing the time on your wrist today.
Wear Orbits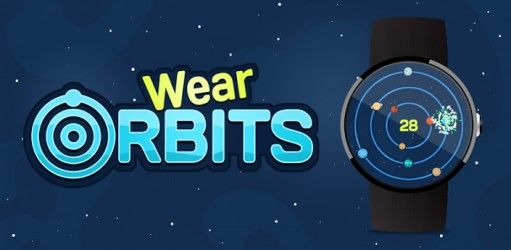 Wear Orbits is an addictive game, which looks extremely nice on circular watch faces. In this game, planets rotate around the center of the screen at different speeds, and it is your job to avoid getting hit. There are set orbit tracks that you will ride on, so in order to move to an inner orbit of space, you tap the center of the screen. To move to an outer orbit you tap on the outer side of the screen. This game is both entertaining and challenging, which will have you coming back to try to beat your previous score. You can pick up Wear Orbits directly from Google Play.
Flopsy Droid
Remember Flappy Bird? This incredibly popular game that just appeared out of nowhere and was suddenly installed on everyone's phone now has a clone that was built from the ground up to run on your watch. However, instead of a bird, you are the Android mascot Bugdroid. The controls are simple, as the only thing you need to do is tap the screen for a short burst of air to dodge pipes that you fly through without hitting anything. It's a great game that will run on your watch, but try not to kill your battery playing it too much. Be sure to download Flopsy Droid on Google Play.
2048 - Android Wear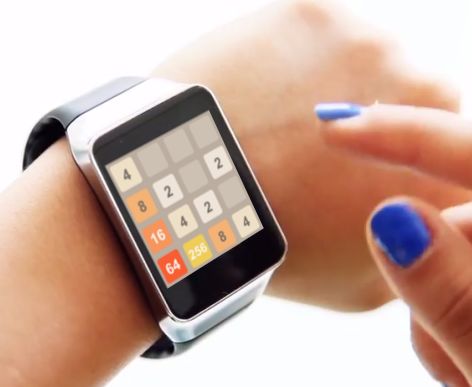 This is an exact copy of 2048, but pushed directly onto your watch. If you are unfamiliar with the game, it's the free-to-play clone of the hit game Threes!. The game plays exactly the same as it does on your phone, sliding up, down, left, and right to combine like numbers. If you were to pick one game to have on your smart watch, this would be it as it has simple controls, a familiar premise, and endless replayability. Check it out on Google Play.
Published Feb. 8th 2015