This past weekend, everyone with a PS4 had the chance to try out Call of Duty: Modern Warfare's multiplayer beta. We took on the franchise's first 10v10 mode on Grazna Raid, detonated EMPs on Hackney Yard, and generally got a feel for how Night Vision gameplay felt.
Going in, there was no end to my list of questions: How would gameplay feel? How effective were the killstreaks? Were the maps any good? Was it satisfying to use the guns? Did the game perform well?
Here are my impressions from about eight hours with the game over the weekend, touching on gameplay, map design, and overall enjoyment.
Solid, Grounded Gameplay
From what I played, I can safely say that the jumpy, floaty, incredible pace of previous Call of Duty titles is significantly pared back. Your soldier feels heavier, the guns have more weight, and getting around generally takes more effort than other games.
I think that's both a good and bad thing.
On the one hand, Call of Duty is often at its best when it embraces the arcadey games that birthed it — Quake, Doom, and other early FPS games. On the other, there's something incredibly satisfying about the punch and weight of Modern Warfare. There's a deeper sense of immersion when everything seems to take effort to accomplish.
And that's not for everyone. There's a reason the original Modern Warfare, and Black Ops 2, are remembered as fondly as they often are. Neither game had any pretentions about what kind of experience they were selling. They eschewed a substantial sense of realism for power fantasy, fast pace, and moment-to-moment thrills.
Modern Warfare's gameplay is something of a hybrid. On the smaller maps and in more constricted game modes, instant action is still very much the order of the day. It still feels like Call of Duty: fast time-to-kill, quick, responsive controls, the occasional killstreak, and generally high-pace.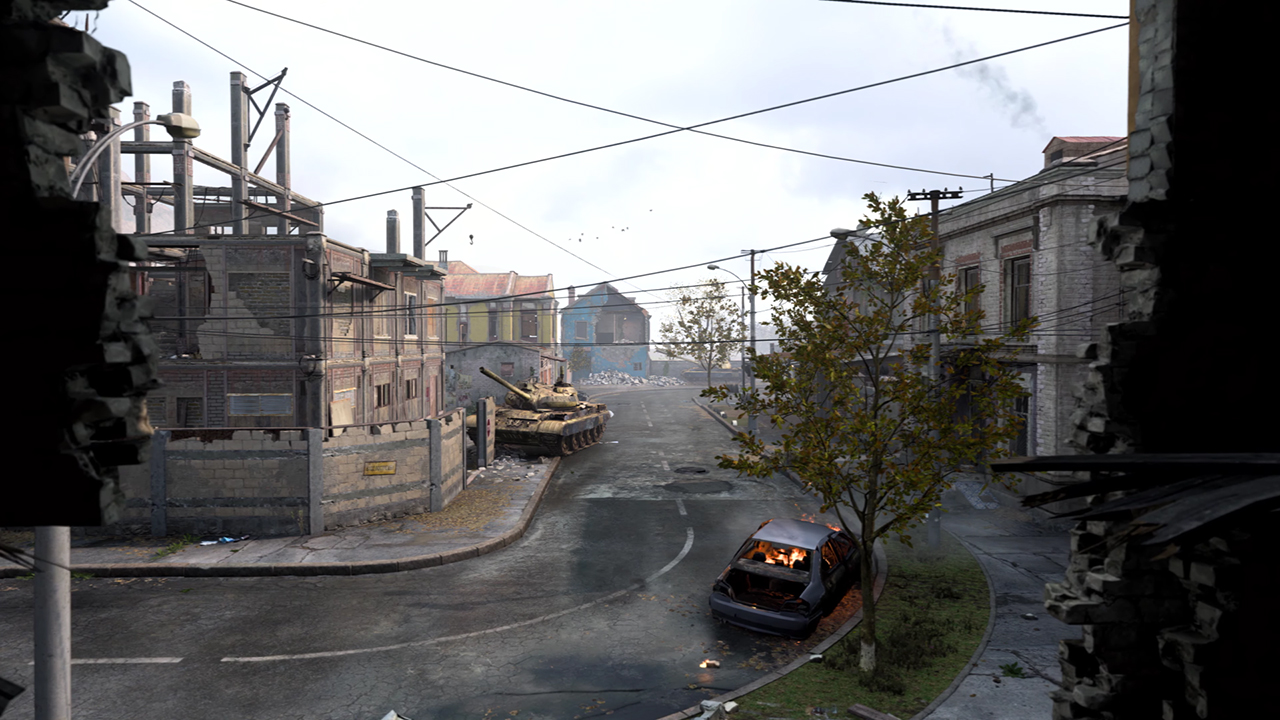 Jump to the larger maps and more open modes and suddenly, everything slows down, as might be expected. What I wasn't expecting was how quickly players would gravitate to the close-quarters areas. The long sightlines and open fields got almost no use save for the occasional sniper.
Players spend their downtime avoiding — or at least minimizing — the time they spend in large areas. It's something I found myself doing as well, if only because I'm about three times worse when playing on the sticks.
Frequently enough, I was more comfortable in spaces where I had some amount of control over my own destiny. I knew when and where enemies would appear and respond accordingly. The large maps, when they felt large, robbed me of that sense of control.
Another player with another playstyle (I'm a rusher, often to my death) probably feels exactly the opposite. The large, open field and the long streets of Grazna Raid are a sniper's playpen, or really for anyone with good aim. Frustrating as it might have been for me never to use a portion of a map, I think the general population will have plenty of places to play.
While we didn't have the opportunity to try out vehicles in the PS4 beta, we should in the cross-platform beta this weekend. We'll be getting our hands on the Ground War game mode starting Thursday.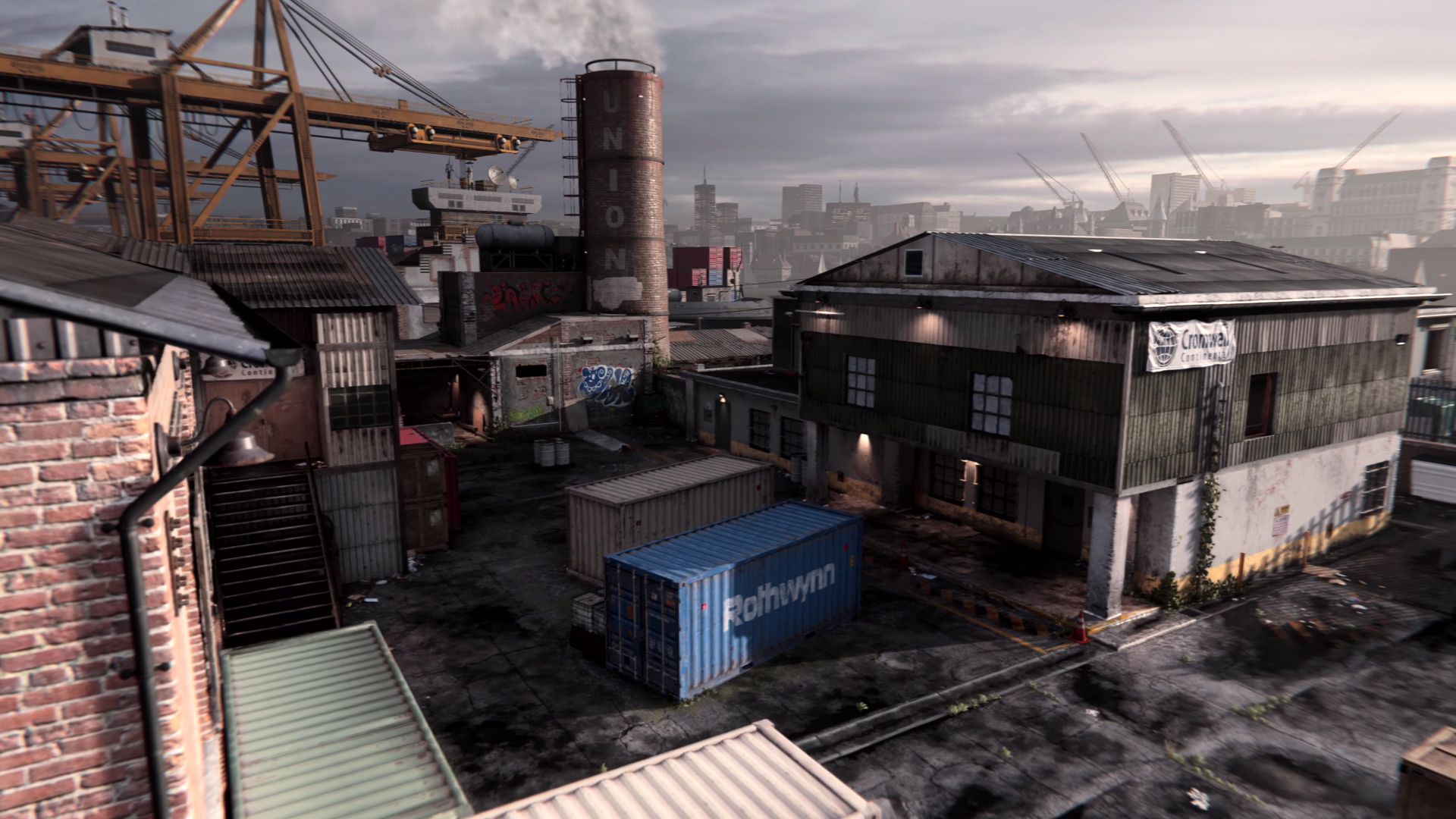 Neo-Classic Map Design
Infinity Ward made something of a stir when they announced a departure from the classic, more symmetrical three-lane map design philosophy. While they clarify that overall, the three-lane design remains, symmetry is out the window to avoid the arcadey-ness I mentioned above.
I was concerned that even with the core design thinking intact, maps wouldn't be as nuanced, or that they'd play poorly.
In practice, that's rarely the case. None of the 6v6 maps lost much to the subtraction of symmetry. Even 10v10, spaces were compartmentalized enough that hot zones still developed, movement patterns became predictable and safe, killstreak-call-in locations were plentiful.
Of the maps on offer, I cared for Azhir Cave the least. The cave clutter, lights, and general flow were too haphazard for my tastes. The map fell into the old trap of "not enough ways to move between lanes" that plagued many Black Ops 3 maps. It forced players into sightlines and into hidey-hole to await their prey.
On the flip side, the Hackney Yard map was my favorite. It has everything I want out of a Call of Duty map. There were plenty of sightlines and ways to traverse, so I always had options for attack or defense. There was ample airspace for killstreaks to do their work as well.
Hackney Yard also played to the strengths of some of Modern Warfare's new mechanics — from doors to its new equipment types — while maintaining the fundamentals that make CoD maps work.
The other two maps fell somewhere in the middle. Docks played a bit like Hackney Yard, but like Ahzir Cave needs more traversal routes, and there's almost too much clutter. The visual noise sometimes makes it hard to pick out what is and what isn't an enemy.
Grazna Raid is also a mixed bag. I like the center area filled with its broken buildings and verticality, but I could do without the large field on the one side. That said, I don't know if the map isn't much bigger than saw Strike from CoD4 or Plaza from Black Ops 2. It just feels bigger because of the layout.
If Modern Warfare can introduce even a few more maps like Hackney Yard — large scale or otherwise — we'll have a great game on our hands.
Improvements Needed
Thankfully, the Modern Warfare beta was just that: a beta. Several things need tending before it's a game I could sink hundreds of hours into. It does seem like the developers are listening to help make such dedication a reality.
Just two days in, Infinity Ward reenabled the minimap after player outcry. While I didn't feel its exclusion as someone better at the game, the experience was rather odd without it. I found myself looking to the top left of the screen often, only to find it empty.
And while I wasn't as bothered by a lack of minimap, what did frustrate me were the spawns. I kid you not: I watched an enemy player kill me as one of my teammates spawned almost inside him. To add insult to injury, those two kills were in the final killcam, and you could hear my teammate spawning just after I died.
The number of times I entered the fight with an enemy either looking at me or otherwise close was almost comical. I sincerely hope spawn logic receives a long look before launch.
Performance on a base PS4 also left something to be desired. I don't feel like I was pushing a stable 60 FPS for even a minute of my playtime, and CoD at 30 FPS is like playing in quick-drying concrete. I felt like textures, draw distance, and overall fidelity were also heavily compromised in ways previous games haven't been — at least this generation.
Lastly, and this isn't something that has a good answer, I think UAV spam is a bit much. That's likely because it was one of the only streaks players could equip, but I know from experience that a three-kill UAV (with Hardline, in this case) is asking for the announcer's throat to go dry.
The callouts were non-stop, and if Modern Warfare has as many people running UAV as previous games, I'm almost a proponent of taking out the minimap. At least as long as a UAV puts it right back. There's always one in the sky anyway.
Overall Verdict of the Beta
If Infinity Ward wanted to get people back into Call of Duty, this is the best chance they've had to reinvigorate the franchise since Modern Warfare 2. No game on the market does quite what CoD does quite as well. Some titles offer similar experiences, sometimes much better experiences, but none that capture the old magic.
Based on the beta alone, it's not a perfect game by any means, and I can see old-school fans of the series turned off by some of the design choices. The maps are hit and miss as well, as can be the movement system. I'm on the fence myself, unsure whether to embrace this slightly more realistic take on an old formula or retreat to what's familiar.
It's a good game, though. Not the game people expected, and maybe not the one they wanted, but one worth trying at least once.
About the author