If you're anything like me, you've spent many moons huddled in front of the screen building houses, theme parks, and even cities in Sims-like sandbox games — and Sims alone was the staple of the genre for many years. But with the series of unfortunate events which plagued the release of the newest SimCity, the time came for the old king of sandbox builders to be deposed, and for a new ruler to reign.
Enter Cities: Skylines — a SimCity clone in every respect which manages to take the good bits from traditional SimCity gameplay and leave the gristly ones behind. While its uniqueness as a game is debatable, its smoothness and addictive nature are indubitable. Cities: Skylines has effectively replaced the SimCity series as the ultimate sandbox builder — but can it keep its title for long? For all of its great qualities, the game will need to address a few annoyances for future titles (or perhaps even in this one) if it plans to keep the throne.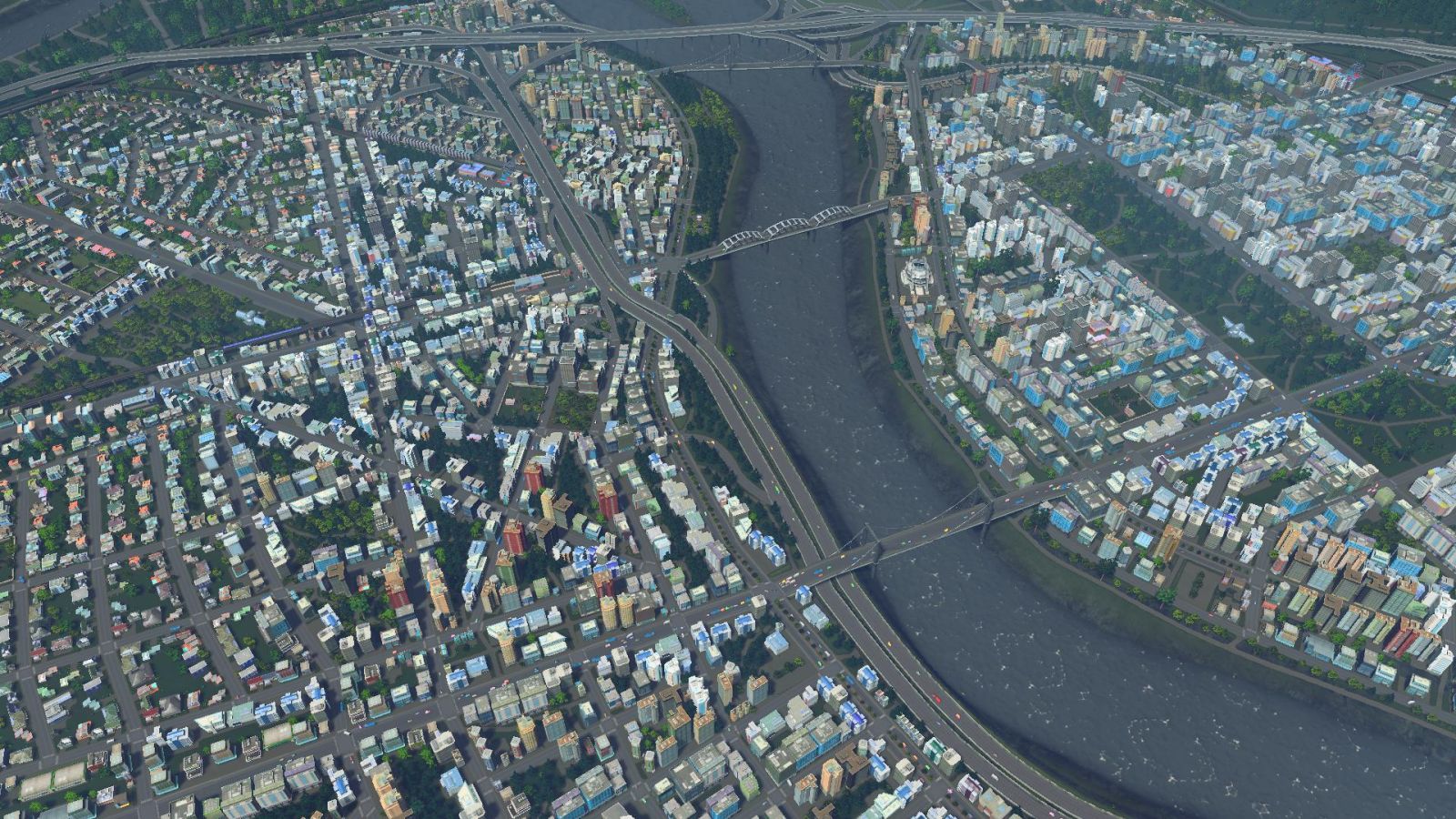 First off, building a successful metropolis in Cities: Skylines is a cakewalk.
The cities you build are difficult to manage in some respects, depending on their complexity, but this never seems to get in the way of a successful and prosperous society. Generally, the people are always happy — you really have to try to rustle their jimmies for anyone to give a shit about your city's living conditions, which removes a great deal of challenge and incentive from the gameplay. In other words, once your city is running smoothly enough on its own, there's little need to tamper with it, save the occasional maintenance or creative endeavor.
This disappointing issue could be remedied quickly with the inclusion of natural disasters, a la SimCity. Think about it — every once in a while, an unanticipated disaster arises which requires your full attention and care, lest your entire metropolitan creation be reduced to ash and rubble. The heat is on — perhaps literally — and your best hopes for pulling through are prior preparation and a quick wit.
Doesn't that sound like fun? Of course it does! It's one gameplay element that SimCity got right a long, long time ago — and if Cities: Skylines wants to be remembered for more than a couple of years, its sequel will need to stir up the pot for players in similar fashion.
Another aspect of Cities: Skylines that needs desperate improvement is the way it communicates with its players.
"Chirps," for example, are the in-game equivalent of Tweets, and they serve to inform the player of the general state of their city using a form of crowd-sourced information. Power outages and fires tend to set off a number of Chirps, for example. Without paying much attention to the Orwellian mass surveillance required to pull this off, the Chirp feature is pretty neat — except when it isn't.
As mentioned above, Chirps are very helpful for figuring out what's going wrong in your bustling city at any given time — but what if nothing's wrong? Here, the game world of Cities: Skylines starts to become painfully familiar as the Chirp-sphere becomes inundated with pointless comments and banal jokes. In real life, however, one can simply choose to turn off Twitter notifications and live in peace from the constant deluge of Tweets. Cities: Skylines offers no such refuge, which can become intensely irritating very quickly.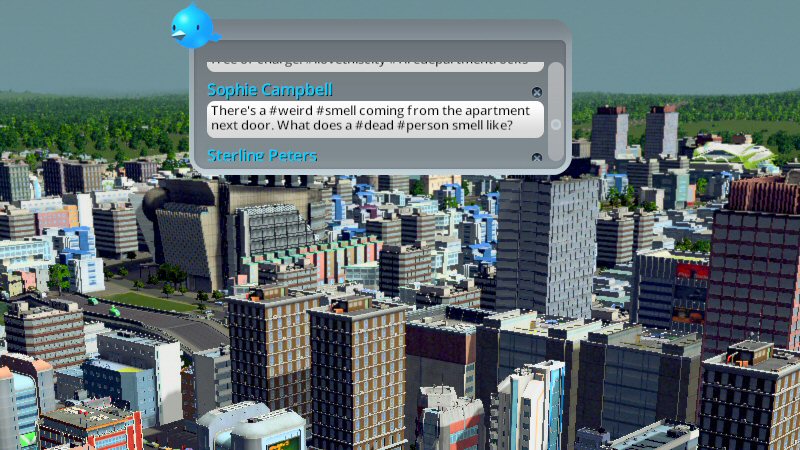 Finally, if there's one thing that Cities: Skylines needs to do better in a sequel, it is, above all else, to provide access to public transit options earlier in the game.
Subways, above-ground train lines, and bus systems are difficult to build around a bustling city which the player has already spent hours building. And all Cities players know that it can get frustrating. It is much easier to do it the other way around — that is, to plan your city around public transit options. In its current form, this approach makes the logistics of a city more difficult than it should be to maintain.
Do you agree with our Cities: Skylines gripes? Is there anything you would change about the game? Let us know in the comments below!
About the author