It was November of 2008 when EA and DICE released an unknown game titled Mirror's Edge. It was created because the developer wanted a fresh new game that no one had seen before. I was in high school at the time. I only played Madden NFL, Call of Duty and Grand Theft Auto and I was scared to try new games because I didn't want to spend my money on a game I wouldn't like.
After school one day, my friend and I went to the local game store because we wanted a new game to play. We didn't want another sports game or another typical shooter. We wanted something new — something that we had never played before. That was when we found Mirror's Edge.
I explored the game box and found out what it was about — a runner named Faith, whose main mission was to deliver messages without government surveillance. The description didn't sell me on the game, but when I saw that it was all first person, I decided to give it a shot. I put the disk into my Xbox 360 and entered Faith's world. Jumping off of buildings and using parkour to move over rooftops was something I never knew I would enjoy so much. While the story was on the short side, the gameplay and graphics were beautiful. The city that Faith was jumping and running around was breathtaking. The color schemes were simple and made the objectives clear.
Once I finished the campaign, I was ready for more because Mirror's Edge had just become my favorite game of all-time.
Fast forward 5 years.
I had just finished building my gaming PC and started buying games so I can take full advantage of it. The first game I purchased was Mirror's Edge. I had already played it and knew what was going to happen, but I felt that this game deserves to be on my computer. When I decided to play it again, it felt like I was playing it for the first time. With each jump, I felt myself jumping with Faith, with each runaway scene I felt like they were actually chasing me.
After I finished it again, I started thinking about why there hadn't been a sequel yet. Sure, it didn't sell as many copies as a Call of Duty or Grand Theft Auto would, but there were plenty of other gamers that loved this game just like me.
Then that same year at the Electronics Entertainment Expo, EA put on their conference. I was watching at home with my friends. In the middle of the conference, the lights dimmed, a new trailer started to play. A girl getting a tattoo on her arm.
I started to think that this isn't happening, could this be? Then the video cut to gameplay of the new Mirror's Edge.
I jumped out of my seat with excitement as the trailer showed footage of a game that I have been waiting for since 2008. I was filled with joy as EA confirmed a new Mirror's Edge title was in the works. They didn't give out any other information at the time. It wasn't until 2015 that they announced that this game would be a reboot of the Mirror's Edge universe and it would be titled Mirror's Edge: Catalyst.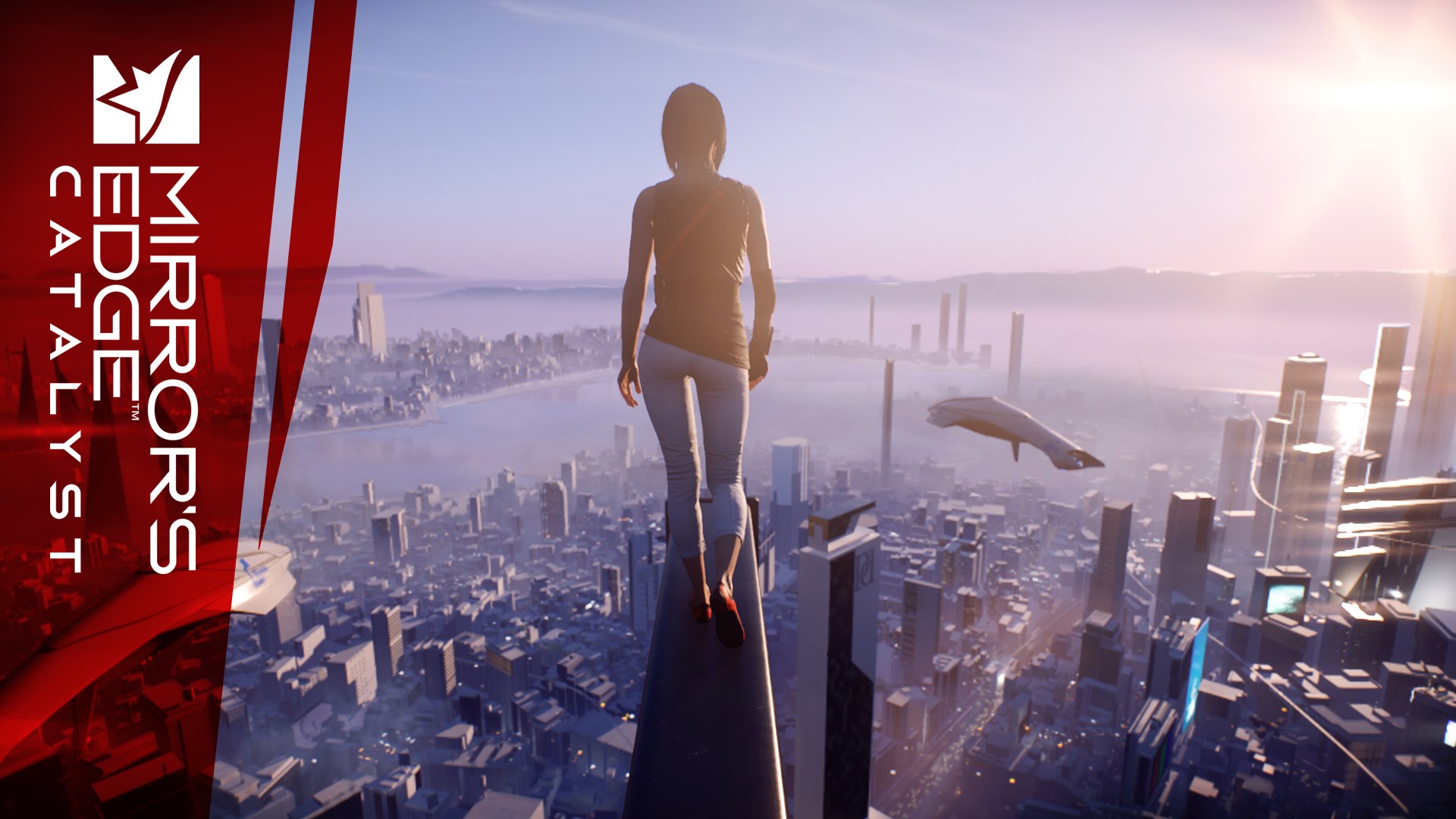 In early 2016 there was a closed beta for this anticipated game. I was lucky enough to play it — and I didn't think that this game could have gotten better, but it did. It looked gorgeous, the running was fantastic as always, and the fighting sequences seemed to play out much more smoothly. This game is what all Mirror's Edge fans have been waiting for, and I know that this new title will welcome new gamers to the City of Glass and to the world of runners.
I have faith (pun intended) that when this game comes out on June 7, the City of Glass will be filled with fans of the original and new fans that will fall in love with this game like I did in 2008.
About the author