20th Anniversary PS4 Limited Original PS1 Edition Sells for $20k on Ebay
Quickly selling out on the PlayStation Online Store, gamers scramble to nab this beautiful limited edition PlayStation 4 even if it means paying a big price.
Celebrating it's 20th year, PlayStation had fans glued to the PlayStation Experience over the weekend not only for chances to see new games but to also sneak a peak at the Limited Edition 20th Anniversary Classic PlayStation 4 console. As much of a mouthful as that is, it's nothing compared to the prices now on ebay. The now sold out $499 limited edition PlayStation 4 comes with a sleek look paying homage to it's original 1994(JP)/1995(US) PlayStation. The console shares the colored edition of the PlayStation 1 from the console to the controller.
Sony was selling only 12,300 of this consoles at the Sony Online Store as of December 6th to match the launch date of the original PlayStation (December 3, 1994), but looking at the site again it is no longer available. Ebay has become the go to place to purchase the one-of-a-kind piece of history, but to what costs?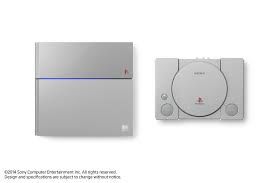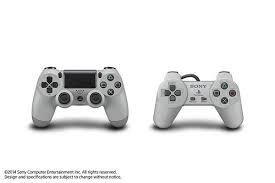 Over the weekend, one ebay seller managed to sell their Sony's PlayStation 4 20th Anniversary Edition for $20,100 and another for $15,100. This is jaw-dropping compared to the other ebay listings of the limited edition console for roughly $1,500.
With biddings ending within the next 24 hours for listing on ebay, many are hasty to bid on these wonderful beauties. Now the question you have to ask yourself, do I pay rent next month, start a Kickstarter, or beg your significant other to purchase this for Christmas? Or maybe a bit of all?
Published Dec. 9th 2014