Runescape 3 Design Director Mark Ogilvie Details New Game Experience
Runescape 3 is a completely new experience that puts players in control of the interactive story, and Mark Ogilvy explains how this changes the game.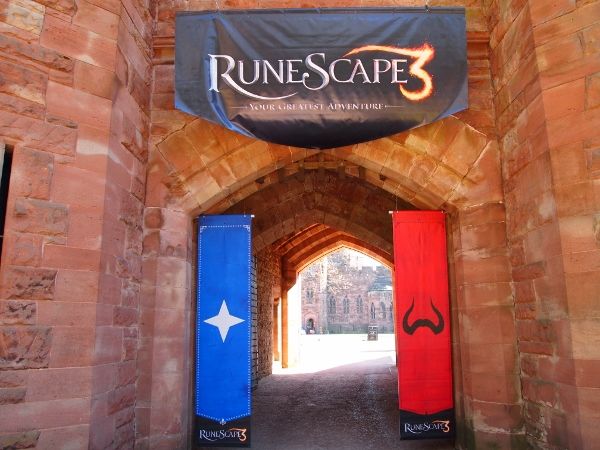 CHESHIRE, England - Developer Jagex, which is based in Cambridge, England, invited over 70 members of the international games press to Peckforton Castle in Cheshire, just down the way. The setting of a real castle, which has been transformed into a luxury hotel, provided the perfect backdrop for the first extended hands-on experience with Runescape 3.
Jagex has invested a lot of time, money and resources into the newest iteration of Runescape, a franchise that has won over hardcore gamers around the globe. Gamers have played over 450 billion hours of Runescape over the past 12 years, which is pretty impressive. The free game has attracted over 220 million players since launch.
Runescape 3 runs on HTML5 and the new game technology Jagex has developed completely changes the user experience as they explore the medieval worlds of Gielinor. Mark Ogilvie, design director on the new game at Jagex, promises that Runescape 3 is the "next big thing" in PC gaming.
"Runescape 3 puts us back in forefront of gaming, not just the browser market... For the first time ever, the force of the gaming community can dictate the future of the story. It becomes players' game, not ours. This questions the expectations of what MMORPGs can provide. It's a constantly evolving world where players make heroic decisions in deciding the future of the world."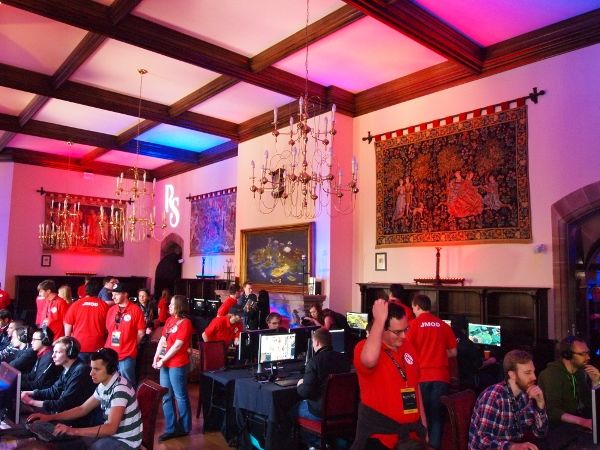 Outside of the new interactive storyline, which has become a reality thanks to Jagex' experience with weekly content updates, the new game engine technology and HTML5 have given the developer a more robust palette with which to create. Ogilvie believes the 3D visuals in Runescape 3 will "turn the perception of what a browser-based game is on its head" and show that this genre can compete with AAA titles.
"We can instantly react to players, which means we can fix a bug as quickly as within 10 minutes of notification or we can focus time on areas of a game that players want changed... Our game world has never switched off. That agility allows us to iterate game with no down time for players. Our ability to evolve and respond has been a significant part of how we've survived the test of time."
That's set the stage for Runescape 3, a game in which the players will decide how the gods impact the world. In The Sixth Age, Ogilvie said players take the wheel and have the power to carve their names in the foundation stones of the game and change its future forever.
"Actions by players make significant difference in the long and winding tale, which has lots of big and small stories... We're keeping our passion and flexibility, but telling one glorious story that evolves in front of players' eyes as a million directors dictate how things unfold. The gods of Runescape have returned and a wide range of conflicting characters are back. Guthix has seen this happen before when his own home world was ravaged by the gods. This time around, players can decide which gods win and lose."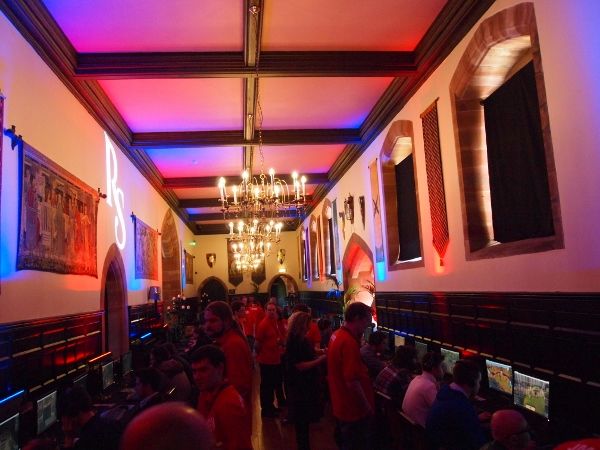 There will be three months of events after launch that will allow the community to become more powerful than the gods they previously revered. There's no guarantee players will follow Guthrix' will. There's a strong narrative link in each and every piece of content and every action a player takes will mean something and will have ramifications in future. As an example of how this will work, the Dragonkin, reptilian monstrosities tied to creation of world, are back and players will decide if they're ally or enemy as the story unfolds
"The quests for The Sixth Age are dramatic... Players will make heartbreaking choices and there will be an emotional involvement in this game. The episodic storytelling and level of influence every player will have on this evolving world will be something uniquely special."
In keeping with the theme of choice, a new customizable user interface (UI) will allow gamers to change the screen based on how they play the game. The community will be given more power to run and support their own groups, no matter how big or small. Jagex is also designing other significant pieces of content including two new skills and a complete overhaul to the construction system, which will allow players to build their own houses and spaces beyond what's offered.
"It's a new idea of world ownership... It's all about giving more power to the players. It's truly the best that browser gaming can offer. The UI design techniques we have are more commonly found in web and app development, which results in an MMO interface that's easy and quick to customize for whatever you want to be doing. It puts content at the forefront and allows you to access anything you want."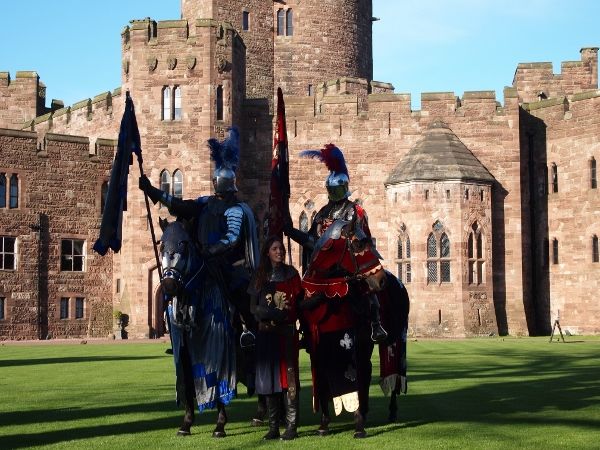 The combat system has been updated for faster and more tactical-driven experience that's not class-limited. Players can be a wizard, warrior or summoner with this level-centric approach. Ogilvie said the variety in gameplay is vast. There are the Facebook-style gameplay options to amuse the more social gamers but also experiences that offer complex planning to achieve goals with multiple players. Runescape 3 promises to deliver hundreds of thousands of hours of gameplay for any type of player.
"Many people use Runescape as a social network and that's more important than the game itself to them, so we're offering large social hubs – both functionally and cosmetically for them... We have some of the most popular online communities and we'll continue to allow them to craft and customize their experiences."
Jagex has completely overhauled the game's audio with a new engine that can stream CD quality music on demand from servers. This will introduce dynamic music changes based on the actions of players within world. Jagex has worked with orchestras and conductors from a wide array of genres to provide hours and hours rich music to the game, which will replace the old music completely.
There's a lot for gamers to get excited about in this massive new upgrade for one of the most popular MMORPGs in the world today. The game looks and plays great, although there's so much depth there it's hard to get a full handle on the new experience in just a few hours of gameplay – especially when you're surrounded by an amazing castle.
Published May. 20th 2013