5 Serious Video Games to Make You Think About Life
Gaming isn't always just for fun. It can give us a sense of compassion, identify real-world issues, and even make us question our lives.
While games are mostly meant to be an escape from reality, they also have the ability to make us think about life and real-life situations. Some games provide a glimpse into real war, real life, or even symbolic situations, while others weave an entirely new tale that has you rooting for a specific character or developing an intense hatred for the villain.
Sometimes, games are meant to serve a different purpose than entertainment, or the entertainment is meant only as a side effect to draw attention to the issue posted by the game itself. Generally serious in nature, such games delve into the socially taboo and the common events that occur in our lives that we normally turn a blind eye to. They can be emotionally charged, and may even bring us to anger or tears.
Five serious games exist that have a reputation for what they teach or offer in addition to entertainment. While you would rarely visit these games for sheer fun alone, for anyone with a vested interest in humanity and/or philosophy, they are ideal. Please note that some of these games may contain disturbing content; enter each of them with this in mind, along with the understanding that most are based on reality and truth.
3rd World Farmer
This game was created to teach the public about the tribulations that third world country farmers go through when trying to survive. Unlike North America, where food is plentiful and most farmers can at least carve out a living, if not flourishing, many third world countries are fraught with difficulties. Famine, desert conditions, lack of rain, pests, diseases, political struggle or war, and even lack of available shelter or farming items leads to starvation and death in many areas. Many third world countries are countries in transition; farmers may be limited to certain crops or may even be denied the ability to grow food.
The game can be played directly within the browser; access it here. Think of it like farmville hardcore--you follow the same premise of raising crops and livestock, but with all of the difficulties of 3rd world farming thrown in. You must grow enough to feed your family, while avoiding floods, droughts, war, and illness. It becomes extensively difficult as the game goes on. Expect frequent deaths.
Spec Ops: The Line
War games tend to polarize gamers. They either love them for the intensity and action, or they detest them for glorifying war itself. While all war video games glorify war to some degree, Spec Ops: The Line is almost unbearably realistic in many ways. This is no Battlefield or Command and Conquer; the situations presented in this game are frequently disturbing. In fact, one moment in the game where soldiers come across a group of civilian bomb victims is particularly jarring. Before this, you are directed to use a white phosphorus mortar to clear out hostiles. It's only after this that you realize that the area contained the civilians you were trying to save, rather than hostiles. Charred bodies of adults holding children are shown. It was enough to bring several complaints against the game when it was first released.
While it may be disturbing, there is something to be said for giving war the realistic view it should have. Perhaps this is a more true representation than jumping out of an airplane while shooting a bazooka at people half a mile away. Either way, Spec Ops: The Line is a sobering experience.
Purchase Spec Ops: The Line here.
Real Lives 2010
Real Lives 2010 was originally an educational project. The game is a life simulator designed to present you with the experience of being born, growing up in, and eventually dying in another country. It paints a startling look at the differences between first world, second world, and third world countries. Real Lives is not free; it can be purchased for $29.99 and can be downloaded here. For every game purchased, the company donates 10 percent of its earnings to charities that help to reduce global disparity.
In Real Lives, you will first generate a person. The default is to generate a random character from a random country around the world. When first playing, it may appear that you are getting consistent third world or developing countries again and again--there's a very good reason for this. There are simply more people living in these locations across the globe. By law of averages, you will almost always be placed outside of North America when you generate your character.
As you play along, the disparity becomes clear; many countries remove girls from school after only one year, after which point they do not receive the chance to go back. Family members may starve, die, or succumb to addictions, illnesses, or mental health problems. It's a starkly realistic picture of the entire world, North America included, that serves to "wake you up" to reality.
Buy Real Lives 2010 here.
Spent
Created by Names for Change, this game is the ideal wake up call for the current economical issues that persist in North America. Your goal in the game is to try and maintain your life and spend the money that would typically be held by an unemployed individual living in a major U.S. city. The game opens from a click at the bottom, but in the center of the screen, you can continue on to learn about the game itself. When you click the button for information, you will then see:
Urban Ministries of Durham is selling naming rights to all the items that connect our clients to food, shelter and a future.

Connecting everyone who comes through our doors with food, shelter and a future requires a whole lot of stuff.

It's not sexy stuff. But it's important stuff. It's the stuff you might not even think about needing. Until you don't have it.

We're selling naming rights to this stuff because we want you to see how critical every item is to helping us fight homelessness. And we want you to be part of that fight.
The idea behind this is to allow people to name or brand everyday items. In doing this, money is raised, but society is also enlightened to how many everyday items are taken for granted. Even necessities like tampons, toilet paper, a backpack for your kids, or bread can be impossible to obtain for those living in poverty.
You can then go back and continue on to Spent itself.
The game will then lead you through decision after decision about your money, or lack thereof. It gets more difficult as time goes on and you try to avoid asking for help. You can get a job, but you may not always be accepted for every job you apply for. You'll need to decide between eating and health insurance in some cases, leaving you or even your child at risk.
As you go through the game, facts will be presented to you about homelessness that help to clarify the question-and-answer format. But the game doesn't ever feel like a survey; it's far more interactive and interesting. You'll come across some harsh options --like letting a treasured pet suffer because you can't afford it. It, too, is sobering.
Click here to play Spent now.
The End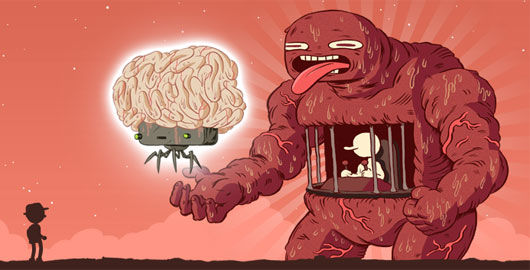 The End starts off simply enough; you make an avatar, and start off walking down a sidewalk on a sunny day. Suddenly, an asteroid or meteor begins burning through the atmosphere. The screen goes white, and it is assumed that you have died. You come to in a strange world. Shadows and spooky lightning flash as you travel along the side-scrolling level. You come to a large alien creature that tells you your goal is to get to the end of the end, and that this is only the beginning of the end. Strange, but stick with it.
You meet creature after creature, each of which is meant to teach you how to play. Your special light power is taught on the third creature stop. I recommend saving the game by entering your email after this.
The point of this surreal puzzle game is to make you think about life, death, and mortality. Each level ends with your character challenging an alien to a game of "deathcards." Deathcards is a type of card matching game mixed with a presentation of an often-heavy philosophical situation and question. Failure results in your immediate death. Winning a round presents you with a philosophical concept.
While the game is free, it is not at all child-appropriate. It's not overly gory or violent, but the situations presented within it can get pretty heavy for children under the age of 18. This is the type of game that you scoff at at first, but later cannot stop thinking about.
Unfortunately, the game suffers in physics and design itself. While the concepts are great, controls and other in-game assets are difficult and can be overwhelming. That being said, it is still worth an honorable mention.
Play The End right now.
Hey... psst. All images are in-game screenshots, concept art, or press images except for the last one and the header image. The last is taken from Free Game News. The header comes from Funny Junk.
Published Feb. 25th 2014