Upcoming Game Releases - May 2014
Lots of big games come to us in May, continuing the trend of 2014
Well, we have officially finished a third of 2014, and seen surprisingly good games for the start of the year. A portion of this success is probably due to the release of the PS4 and Xbox One.
Unfortunately, they can't keep pouring out great games forever; however, fortunately, they have not run out yet. May has a large number of new, notable games and while many of them may be collections or ports, there are still some pretty big new titles in here.
This month, I had to call a draw for the most anticipated game. While this seems like a cheap way to avoid making a decision, one of the most anticipated games is coming to everything except Wii U and the other is a Wii U exclusive. So, things worked out perfectly.
Without further ado, let's take a look into what May 2014 has to offer us.
Watch Dogs - Highly Anticipated
Release Date: May 27
Platforms: PlayStation 3, PlayStation 4, Windows, Xbox 360, Xbox One
It is almost like Watch Dogs was the most anticipated game before and then fell under the radar. With a 7 month delay. Originally intended as a next-gen launch title — many people seem to have moved on, but it is time to start remembering the game that got you so excited.
If you are a fan of open-world games and you are a stickler for detail, then Watch Dogs is the game for you. With so many people trying to get a world size comparison with Grand Theft Auto V, the developers want people to know that Watch Dogs is big, but it is not huge.
Instead of making the world immensely large, the developers chose to take the time to make sure that the world they did have is perfect. So expect the areas to be rich in details and full of numerous interactions.
A Wii U version of this game is in development, but will not be arriving until later this year.
Mario Kart 8 - Highly Anticipated
Release Date: May 30 Platforms: Wii U
Everybody should have very fond memories of playing Mario Kart. It doesn't even matter which one, all of them have been great. Since the series first made its debut on the SNES, players have been constantly awaiting the next installment.
The newest installment in the franchise will build upon the previous games, particularly Mario Kart 7. This means that expanded customization, gliders, and many more great features will be arriving on console for the first time.
For those of you who have been on edge about a Wii U for a while, this might finally be the big game to make the decision for you.
Borderlands 2
Release Date: May 6 Platforms: PlayStation Vita
Pretty much all of you will know about Borderlands 2 (at least, I sure hope so). The sequel to 2K's critically-acclaimed Borderlands came in and improved on almost everything.
Since pretty much right after Borderlands 2 came out, 2K has been talking about bringing it to the Vita. Last year they finally officially announced it, and also announced that it would be available in a Vita bundle.
On May 6, the bundle will be arriving in stores and then the game will be available as an individual purchase on May 13.
Wolfenstein: The New Order
Release Date: May 20
Platforms: PlayStation 3, PlayStation 4, Windows, Xbox 360, Xbox One
Anybody here remember back to the very first installment of this series? Back when Castle Wolfenstein released, back in 1981, many of today's gamers wouldn't have been alive, including myself.
These were the games that helped pioneer the gaming industry, and the series is still kicking today. The New Order is the newest installment in series that has been consistently releasing new games an average of about 4 years apart since that 1981 debut.
The last installment, Wolfenstein, was essentially a reboot for the series and, frankly, was not the game people had hoped for. The New Order looks like a great game so hopefully it can turn the tide on the new Wolfenstein games.
Bound By Flame
Release Date: May 9
Platforms: PlayStation 3, PlayStation 4, Windows, Xbox 360
Is there some sort of issue with the Xbox One that is scaring developers away? This is another of several games that have been releasing to the PlayStation 3 and 4, AND the Xbox 360, but not the Xbox One.
Most recently, and probably most significantly, we have been hearing lately about an undisclosed issue with the Xbox One that had halted development of The Amazing Spiderman 2 (the game) indefinitely. All other versions of the game are still planned to release April 29, as planned.
Anyways, now that I've got that off my chest. Bound By Flame looks like it is going to be a great action-RPG. It may not appear to be on the level of other upcoming games, such as Dragon Age: Inquisition, but it will be the best RPG that the PlayStation 4 has to offer... for now.
Stick it to the Man
Release Date: May 6 Platforms: PlayStation 4
You know those games that looked really screwed up, but are actually really fun? Well Stick it to the Man is a perfect example of that. The game released to PlayStation 3 first, back in November, and then the Vita and PC in December.
PlayStation Plus members will be happy to know that, once it releases, the PlayStation 4 version will be available free as part of the Instant Game Collection.
This game is also slated to release to the Wii U in May, but, at the time of writing this article, there was no set date and, therefore, it could easily be delayed.
Mario Golf: World Tour
Release Date: May 2 Platforms: Nintendo 3DS
Ah, it's finally time for some love for the 3DS. I can still remember spending hours playing Toadstool Tour on my GameCube years ago, so I am excited to see a new title in the Mario Golf series.
As we all know, Mario and his friends tend to somehow always have great games, regardless of if they fighting, go-karting, golfing, or playing tennis. Some reviews have already been posted for this game (Metacritic already featured 26 critic reviews at the time of writing), so be sure to check them out.
Kirby: Triple Deluxe
Release Date: May 2 Platforms: Nintendo 3DS
Look at that, another 3DS game... on the same day. Seem like poor planning, two notable 3DS games come out all month and they're on the same day. Regardless, it could be an expensive days for Nintendo fans because both of the games are in a blockbuster Nintendo series.
I find that, of all Nintendo's most famous characters, Kirby's games seem to have the least love. Everybody I know loves Kirby, but from old games or from Super Smash Bros.; however, I think that Kirby has great current games and that this is something you should be looking into if you are a Nintendo fan.
God of War Collection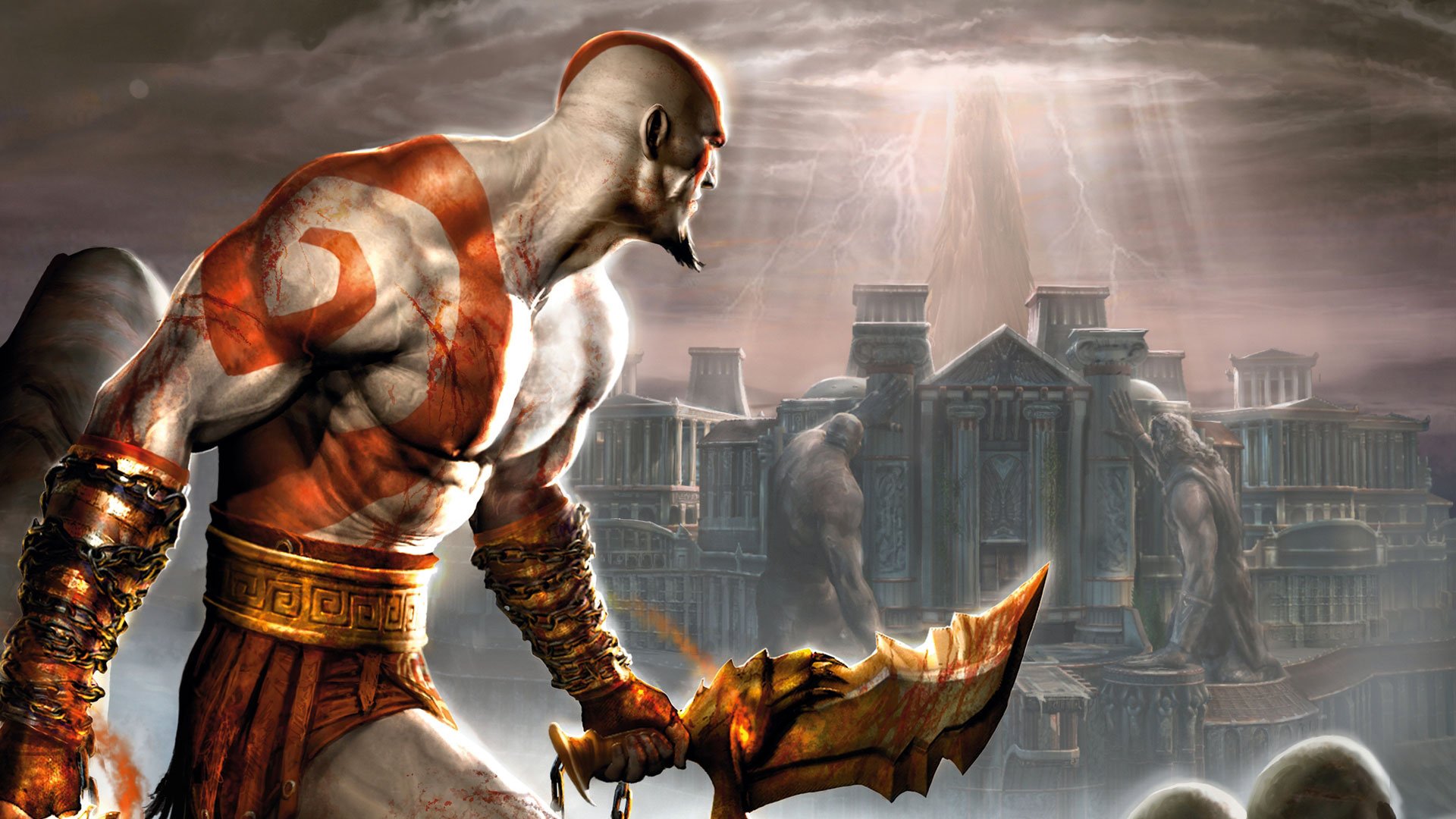 Release Date: May 6 Platforms: PlayStation Vita

Having already been released on the PlayStation 3 back in 2009, the Vita version of the God of War Collection will be coming May 6, this year. This collection contains God of War and God of War II, so it is not to be confused with the God of War: Origins Collection, which includes the two PSP God of War games.
Published Apr. 29th 2014