David Hayter's IMDb Says He's in Metal Gear Solid 5
I recently predicted that David Hayter would continue voicing Solid Snake in the MGS series. A recent addition to his IMDb page says I may have actually been right.
You all called me crazy when I wrote an article theorizing David Hayter's inevitable inclusion in Metal Gear Solid V: The Phantom Pain, but his IMDb page would say otherwise.
Earlier this month Hideo Kojima officially revealed that renowned anti-terrorism agent, Jack Bauer (A.K.A Kiefer Sutherland) will be taking over the roll of the newly named Punished Snake (more seriously A.K.A Big Boss). Shortly after this I predicted that David Hayter would be reprising his roll as a young Solid Snake, while Kojima Productions attempts to separate Big Boss from Snake from both a thematic and vocal standpoint.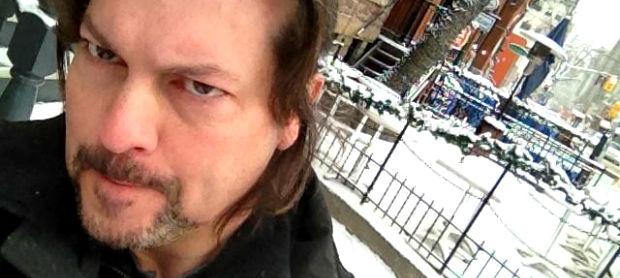 **Don't look at me like that just because I figured it out (maybe).**
While the theory is somewhat out there, David Hayter's IMDb is now showing that Hayter will be doing the voice of "David." This is not only the actor's name, but Solid Snake's real-person name. I've reached out to Hayter via twitter to see if this holds any water, so if he gets back to me I'll update the page.
So who's crazy now? Sound off in the comments down below and maybe I'll share my special tin foil hat with you next time the government tries to assassinate your originality via satellite (which is always)!
Published Jun. 21st 2013