Interview: Zero Point Software Talks About Interstellar Marines
GS sits down with the team over at Zero Point Software to talk about their new game, Interstellar Marines.
Zero Point Software (ZPS) is an indie studio based in Copenhagen, Denmark. They are working on Interstellar Marines, which is a cooperative, competitive and single-player tactical shooter, built to AAA quality standards. It's a sci-fi, action-adventure FPS, where you take on the role of an interstellar marine (hence the name).
Interstellar Marines is currently in Early Access on Steam, and has already received a lot of positive feedback from the public.
ZPS had a very strong focus on community interaction. This is evident in the usage of their YouTube channel to keep fans up-to-date on the progress of the game. They also constantly post on the Interstellar Marines website, and interact with fans on Twitter, Facebook and even Instagram.

I got to ask the ZPS team a few questions via email. They are currently in the middle of crunch for next weeks update to the game, so they are rather busy, and I would like the thank them for taking time out to answer my questions.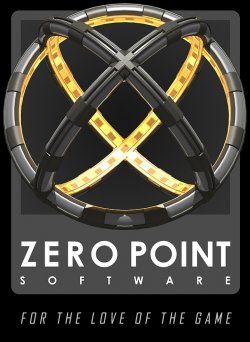 The ZPS logo, and their tagline.
GS: What were the initial inspirations for Interstellar Marines? Have they changed during development?
ZPS: The inspiration was to create a tactical sci-fi first person shooter with an old school feel to it, something that we felt was missing in the market. The inspiration has not changed since we can feel that people appreciate the concept. So we continue towards the initial motivation for the game and enjoy every moment of the journey.
GS: With the next update to Interstellar Marines coming next week, what are the new features being pushed with it? How do these change the gameplay?
ZPS: New campaign co-op map, new dynamic multiplayer map, brand new improved hit detection, enhanced multiplayer revive mechanic, first version of our stats system.

The Hit detection and revive will change the gameplay drastically for the better and our community has been waiting for these features for a long time now.
GS: When designing and then building a new map, what is the process you use?
ZPS: Level designers get a basic idea and then block out on paper (most of the time), block out in Unity ... Test ... Build and finalize map ... polish.
The map Main Line.
GS: As you use local interns, what are the main assets they have brought to the game?
ZPS: They come with new and fresh ideas and new knowledge. They are also eager to take on new tasks and drive motivation for other team members. They have really become an integrated part of the team and contribute and take initiatives, just like everyone else.
The following three questions I put to the team at ZPS, but not everyone had time to answer.
GS: What future features of Interstellar Marines are you most excited about? Why?
Niko: A full co-op campaign which spans several missions that are connected by story. Oh, and landsharks. Definitely landsharks.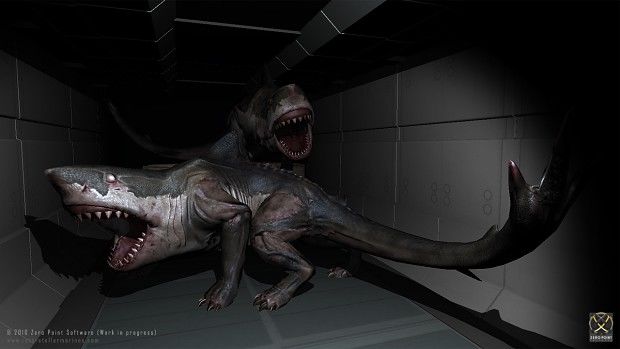 These are Landsharks. Totaly not freaky...
Paul: Completing the replayability loop
"The inspiration was to create a tactical sci-fi first person shooter with an old school feel to it, something that we felt was missing in the market.

-Zero Point Software

Carsten: Most definitely the Co-op. Just the fact that we are now able to deliver what our fans and supporter have been waiting for, some for almost a decade (pre-Steam) and not to mention our beloved game creator Kim. He's been working on this dream forever, and now he can finally play the game in Co-op without imagining that he is playing it.

Vitor: I am personally very excited about the sound and voice effects as demonstrated in the 2008 video. That was what brought my devoted attention to IM!
The Intersteller Marines concept video shown off at GDC in 2008.
GS: If you could bring a new person onto the team, not necessarily a person but a new role (maybe or indeed an extra person), who would they be, and what would having them enable you to do extra?
Niko: Another environmental artist. That would allow us to get more variation (new props for example) in the environments, allow Ronnie to specialize on awesome animations and could ease a bit of the work with propping and lighting the levels for the level designers.

Paul/Thordis/Carsten: Investor relations expert.

Vitor: I'd bring the Tickle Monster, for the ability to make us zone out in our stressful times and general wicked nature of watching someone being tickled till they're out of breath.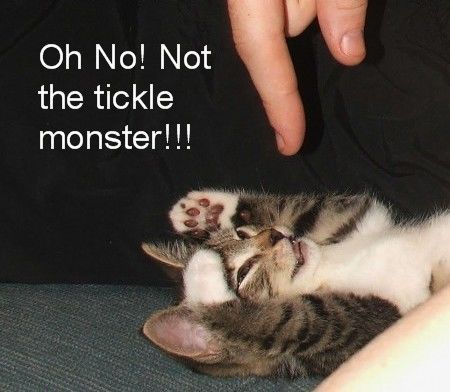 Hands up pussy!
GS: If you could describe Interstellar Marines in 4 words, what would they be?
Thordis: Tactical, Intensity, teamplay, FPS.

Niko: Sci-fi, Tactical, Co-op, FPS.Paul: Intense, realistic, sci-fi FPS

Carsten: Immersion, creepiness, coop, believable Sci-Fi

Vitor: A memorable gaming experience
GS: Where did the name Zero Point Software come from?
ZPS: It comes from the theory of zero point energy. The scientific theory of zero point energy is about using the almost unlimited energy between the atoms in a matter.

Zero Point Energy is the energy source that is used in Interstellar Marines to fuel the teleporter that makes interstellar travel possible and eventually will connect humankind with another sentient species. We wanted to translate that concept of unlimited energy to our team as unlimited energy in creativity and positivity.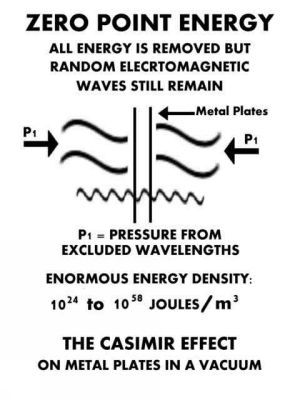 The principle of zero point energy.
Published Dec. 9th 2014