Can Music Change the Emotional Impact of a Game?
Changing the music in a game can change the emotional impact you have while playing.
The short answer: yes it can.
The Long Answer
Music can trigger an emotional response, especially when it mimics the actions you're performing, or are about to perform. For example, in games like Halo an electric guitar starts playing to get you pumped for the action. The music has a high BPM (beats per minute). A higher BPM can makes your heart race so that you become more excited.
Alternately, in games like The Last of Us, the BPM of the music is low, and it often has a bleak tone. It makes you question if there is any hope. It makes you feel despair. In The Last of Us, you'll also hear a violin playing in a minor key. Minor keys have a sad, somber color to them. Using a minor key in-game creates sadness within the player and can even cause some players to cry. However, if you changed the sound to something more pumped up (higher BPM), made it creepier, or changed out of the minor key, it could potentially change the atmosphere of the game.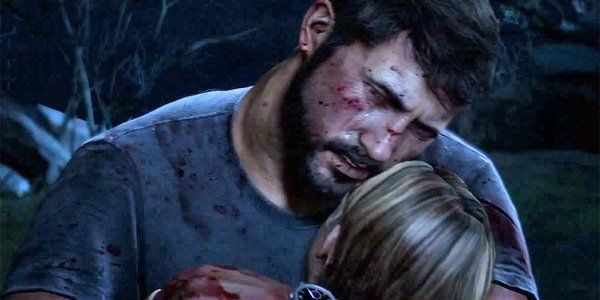 My experiences with changing the music
Split/Second is an arcade racer that focuses on action and destruction. It uses a system called Powerplay. (This is similar to a Burnout boost meter, but allows you to activate a Powerplay instead of a boost.) When you finish a race in first in Split/Second, upbeat music plays to get you excited and happy that you've won.
However, I have turned the in-game music off to play an alternate song. In one particular instance, I listened to Moon by The Foals. This is not an upbeat song, but one that's very melodic and can sometimes be eerie. With that kind of music playing at the finish line, I didn't feel excitement for winning a hard-fought race. Instead, I was filled with a sense of dread, despair and regret for what I'd just done. I came to the realization that I had just killed and destroyed a lot of property, homes and families. The regret led to despair, as I had no hope of ever bringing any of those things back. Then I felt the dread of knowing what I'd just done.
But the music ended. A Daft Punk song came on, and I played the next race in a much happier emotional state.
Original Split/Second Victory Music
I had a very similar experience in Skyrim while fighting dragons. Instead of the epic, awe-inspiring, and thrilling dragon-fighting music, I listened to Pendulum. During the fight, the song changed to a track by Man of Kin (a little known heavy metal band). So instead of being inspired, I was angry, striving to kill the dragon through sheer anger. I felt so strongly that I kept on hitting the dragon even after it was dead.
Have you had any similar experiences? Let me know in the comments below.
Published Oct. 17th 2014