Were Some Games Announced Too Early For the Sake of Next-Gen Hype?
Big game delays continue to mount and one has to wonder: Were some of those announcements purposely premature?
Let's face it: There's a very large, very long hype train that has continued to fuel the new generation of consoles for the past year.
Now, in order to keep that train running at full steam, you need big software announcements, yes? You want gamers to believe that in fact, they should grab either the PlayStation 4 or Xbox One (or both) immediately, because the super big AAA productions are right around the corner.
However, the delays may hint at a lot of premature announcements. One gets the feeling that developers were pressured into revealing games they weren't quite ready to reveal, simply for the sake of adding more speed to the aforementioned train.
Delays, delays, delays...everywhere!
First was Watch Dogs, which was supposed to be a launch title for the new next-gen consoles. Interestingly, the title was delayed awfully late in the day, which got the conspiracy theorists talking. After that came Driveclub, another would-be launch title for the PlayStation 4 that got pushed into 2014; now it won't be ready until October. I honestly thought it would end there...but I was wrong.
While there was never an official date attached to The Witcher 3: Wild Hunt, it was originally slated for Fall 2014. Now it won't be here until 2015, but to CD Projekt's credit, it'll be ready in February 2015 and that's not a very long delay. I'm okay with that. After all, it's going to be a massive game and many simply won't have time for it during the holiday rush.
But now The Order: 1886 won't make it for 2014, either, and that's a huge PS4 exclusive to have lost. Furthermore, rumors persist that the new Uncharted won't be ready until 2015, and although it hasn't been delayed, Halo 5 for the Xbox One won't be good to go until the end of next year. Most recently, Batman: Arkham Knight got pushed into 2015 and we don't even have an estimated release window for it.
I'll also toss The Evil Within into the mix; it was supposed to be ready at the end of August but it won't get here until October. In brief, delays are awfully prevalent right now.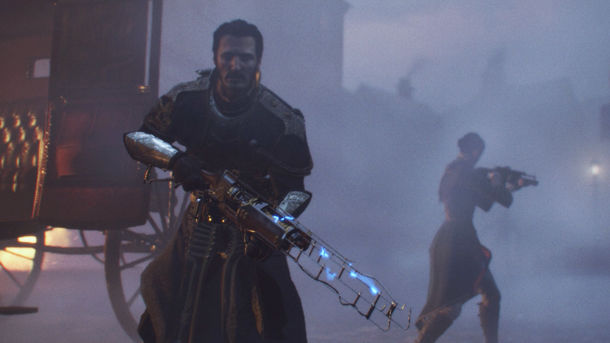 Not that delays bother me, but let's not get TOO ahead of ourselves
Delays never really bug me, mostly because there are always plenty of games available to play, and I'm frequently behind. Most times, I welcome a delay. Hell, I wanted to throw a party when I learned I wouldn't have to find a way to fit in The Witcher 3 during the ridiculously crazy holiday season. Even so, it seems I can't go a week without writing about another delay and honestly, I can't remember a time when I've seen so many in such a short span of time.
I really think it's just because so many announcements were premature. One could also argue that developers are struggling to get a handle on the new hardware; it's routine for any new generation. Well, yeah, but wasn't the point of these new machines to be more accessible to designers...? I'm not sure it's a valid point.
I will add this: I have no problem with games being announced way ahead of time. Just don't try to affix a date to the game if you're not ready, that's all. And let's all admit that some developers were pressured to unveil games they would've rather kept under wraps for a while longer.
Published Jun. 3rd 2014