The latest addition to Logitech's arsenal of 2019 gaming gear is the Logitech G Pro X headset, a refinement over the company's previous Pro model. For a small price increase (up to $130 now), the G Pro X adds some bells and whistles that make it an enticing option, especially for streamers, content creators, and eSports athletes.
Before we jump into the meat of this review, though, it's worth mentioning that Logitech G is also releasing an updated version of the Logitech G Pro headset for $100, that it's helpfully named: (drum-roll please…) the Pro.
Setting aside the fact that there are also 'Pro' lines of Logitech keyboards and mice, there are now three nearly identical headsets with nearly identical names.
So that everyone's clear: we're specifically reviewing the new G Pro X Gaming Headset with BLUE VO!CE. It's the BLUE VO!CE integration that makes the G Pro X so special, but it's also what pushes the headset over the $100 price tag that many gamers are so keen to stay below.
On top of that, the improvements require Logitech's G HUB Software to use, planting this firmly as a PC headset. PS4, Xbox One, and Nintendo Switch owners will see no improvement over the regular Pro headset, narrowing the headset's market further.
With the competition for gaming headsets under $100 already so fierce, Logitech has an uphill battle in this regard. It's filling a niche demand, sure, and it does that superbly, but it's not the recommended headset for everyone.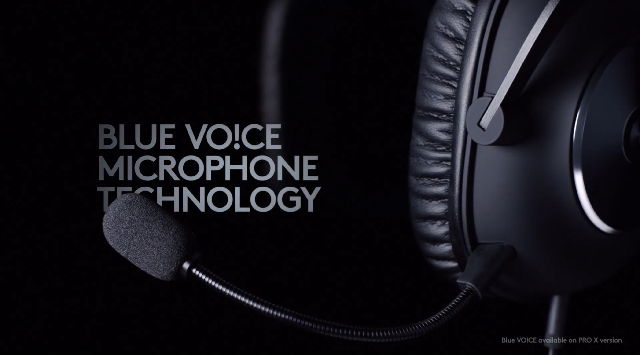 Design
The G Pro X is instantly recognizable as a Logitech headset. Save for the metallic silver "G" logo on the outside of each earcup, the headset boasts a simple, sleek black aesthetic. It features aluminium and steel for the headband and frame and memory foam leatherette for padding.
Thanks to the lightweight metal frame, it's far more durable than cheaper plastic headsets as well as some of Logitech's other offerings. Though, it obviously comes at a cost. At 320 grams, it's not the lightest of headsets, sitting between Logitech's G935 and G432. However, it's far from bulky, either.
As with its predecessor, the word "Pro" is emblazoned across the top of the headband, this time in a subtle black finish. Overall, it's a very stylish design, straying from the typical "gamer" look that may put casual users off.
You'd have no problem using these to listen to music or a podcast in public: they're nondescript enough without looking boring, and the microphone is detachable, which is always a nice touch.
There still isn't much movement with the earcups, unfortunately. There's no 90-degree swivel that Logitech's other headsets employ, so the G Pro X can't be flattened to pack away or set on the chest when not in use. We've been fairly vocal in the past that it's a crime for modern headset design to forgo this, but it's primarily a preference at the end of the day, so some certainly won't be bothered by the omission.
The in-line volume wheel and mute slider can be found on a clip about 1ft down the headset's cable. Although other Logitech headsets, as well as those from other brands, have mostly moved to on-cup controls for volume, mute, etc., the in-line controls found here aren't necessarily a detriment and are easy to find while in use.
Comfort
For the G Pro X, Logitech has included both leatherette memory foam earcups and cloth memory foam earcups, though the headband padding is solely the former.
The leatherette gets hotter than the cloth over long periods, and I preferred the smell of the cloth to the leatherette. It might seem odd to critique the smell in a headset review, but I found the standard leatherette earcups were strangely pungent.
The G Pro X is certainly comfortable for longer using the velour, but other users have complained of a small fit. If you have littler ears like I do, this shouldn't be an issue for you. However, these earcups definitely cut a trimmer figure than their bulky Logitech counterparts.
The headband never became an issue, either, with quite a wide range of adjustability. The leatherette sits comfortably atop your noggin, and it's even wide enough to sit snugly over a VR headset, which is an added perk.
Performance
Having only briefly mentioned it earlier, I should explain exactly what BLUE VO!CE is.
Put simply, Logitech has teamed up with BLUE, the makers of the famous Yeti and Snowball standalone microphones, to bring souped-up microphone technology to the G Pro X.
Using the G HUB software, you can tweak the compression, noise, and balance of your microphone, as well as add filters to give the mic a more professional audio profile. It won't make you an overnight V.O. superstar or radio personality, but it's an impressive piece of kit.
The microphone quality is on par with the Snowball, making the G Pro X a solid all-in-one option for anyone looking to get into streaming, video creation, or eSports. In fact, the audio profiles have been fine-tuned by professional gamers, with presets of some of your favorite eSports athletes available in the software.
The 50mm drivers pack a punch, too, presenting an impressive soundscape with the G Pro X headset. At the $100+ price range, though, you can easily find headsets with greater frequency ranges and better impedance.
It has good audio for a "mid-range" headset; voices are crisp and clear, while explosions are deep and footsteps are noticeable. It doesn't provide the spacial awareness of other headsets in the $150+ range, but it's a fine set of speakers for gaming.
I fear, though, that the addition of BLUE VO!CE may have pushed the price too high for the average gamer. The "Pro" moniker itself should be a clear indicator that this is aimed at a more serious crowd, but when it comes to gaming and audio, no-one likes second best.
If you're sick of your squad telling you they can't hear your orders, or you want an all-in-one audio solution that can also help you create quality recordings, the Logitech G Pro X gaming headset may be the perfect set of cans for you.
For everyone else, though, the BLUE VO!CE integration is probably wasted. It only works when you're plugged in using the included USB soundcard and synced up to the cumbersome G HUB app, so this is purely a headset for PC gamers.
It will work on other systems, and you can still plug it into your phone as a set of headphones and mic, but you lose the USB of the G Pro X, making the regular $100 G Pro a better option.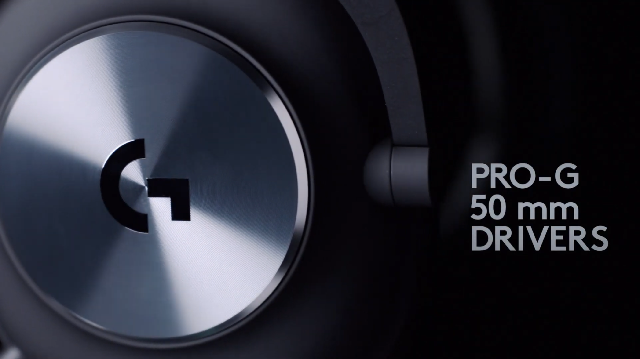 Pros:
Excellent microphone quality, when using BLUE VO!CE integration
Good sound quality with 50mm drivers
Sturdy construction but not too heavy
Cons:
G HUB software can be fiddly and a nuisance to use
Only get the full experience when using a PC
Better quality audio is available in the price range
Overall, the G Pro X is a great all-in-one package. You can definitely find worse headsets for a higher price, be that in terms of audio, microphone, or build quality. It's got a sleek look that lets it easily double as a pair of travel headphones, and it's comfortable on the head, too.
The main drawback with it, however, is the price. At $130, it's certainly not going to break the bank, but its audio doesn't necessarily stand out when compared to other headsets in the same price bracket.
Anyone looking for a good pair of headphones and a reasonable microphone to do some recording with will surely be happy with their purchase of a Logitech G Pro X. But if microphone quality isn't of great importance to you, you're probably better off sticking to something like the $90 HyperX Cloud Alpha or spending slightly more for the powerhouse that is the SteelSeries Arctis 7.
Here are the headset's full specs:
| | |
| --- | --- |
| Frequency Response | 20Hz to 20kHz |
| Sensitivity | 92dB SPL @ 1mW & 1cm |
| Impedance | 35 Ohms |
| Type | Wired |
| Cable Length | 6.6ft |
| Audio | Stereo |
| Mic Type | Cardioid (Unidirectional |
| Mic Frequency Response | 100Hz to 10kHz |
| Mic Sensitivity | -40dB (+/- 3dB) |
[Note: A Logitech G Pro X review unit was provided by Logitech for the purpose of this review.]
8
Logitech G Pro X Gaming Headset Review: Sound Like a Pro
The Logitech G Pro X is perfect for streamers and professional gamers, but it might not be the best bang for many player's bucks.
What Our Ratings Mean
About the author