Reflections is a real-world adventure game where every action you take has meaningful consequences that radically shape the experience. The game takes a new approach to story, where everything you do can be woven into a narrative that drastically changes, thanks to our Storyteller engine. Each action you take is punctuated by flushing the black and white environment with color, illustrating your progress and providing clues to what your future might hold.
So basically, you can choose how your game ends…kind of. Whether it be by giving your girlfriend a flower, or going and skipping rocks. All of said choices lead you to one of the many different outcomes. The ending is always the same, though. I've played through the game three separate times and each time you end up being old and dying. Yeesh.
Story
So the big thing about Reflections is its deep, well written narrative. It's written really well for what is there in the early access. The end bit explains how you, the player, are on your deathbed looking back at your past. You might have some regrets (part of the whole choice thing), but you'll also have some memorable moments that you wish you could go back and relive. It then says some deep stuff about regrets and decisions and it's just super emotional. I'm not crying, you're crying.
Once you get past how depressing the ending is, it makes it easier to play through the different stages. There's several that hold different things for you. One could be incredibly sad, and then the next could be incredibly satisfying. It's really all up to how you start the game.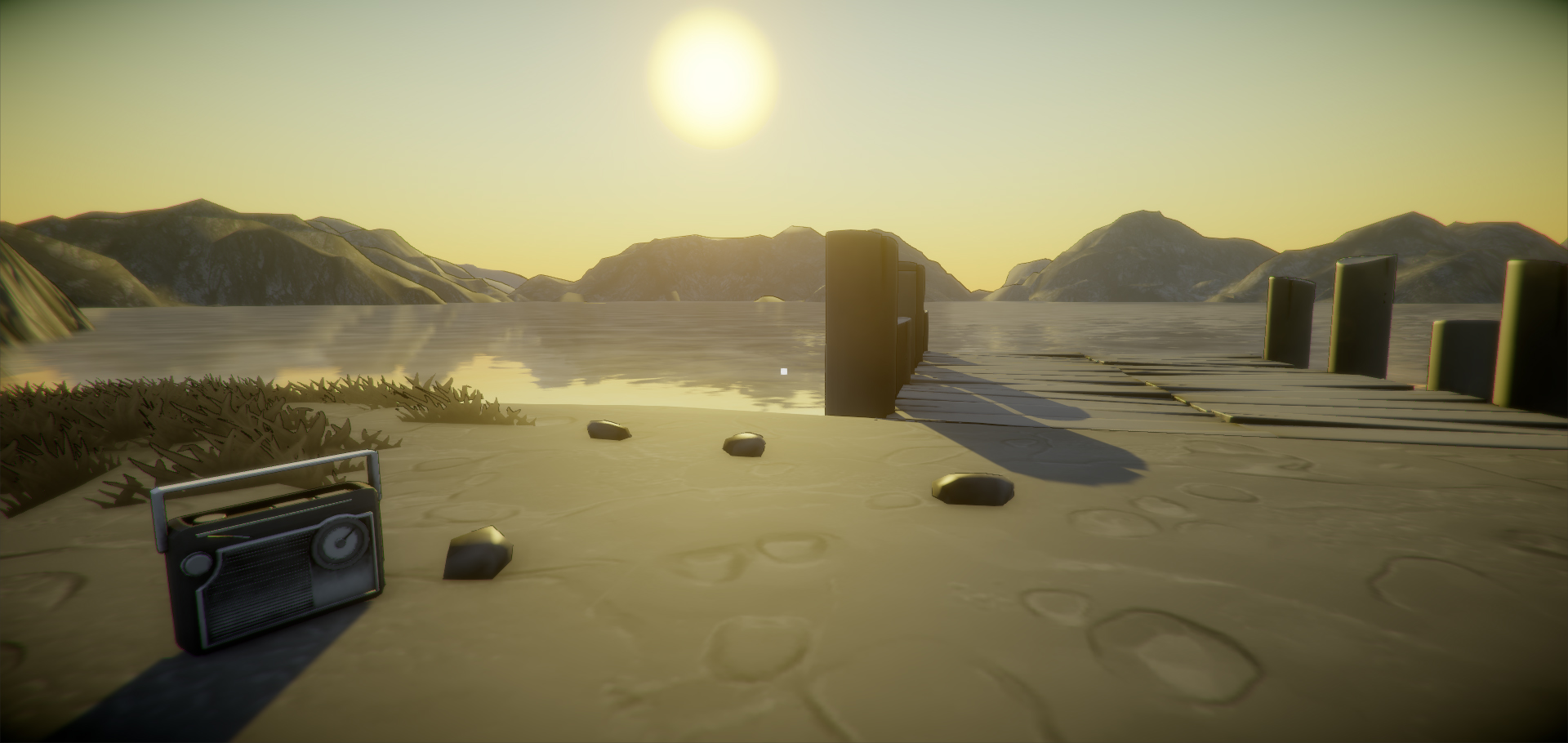 Sounds and Visuals
Let's get on to the sounds and visuals. There isn't much in the sound department. There's a main menu theme, and three or four records you can put into a record player (which are really nice), but other than that all there is is footsteps, birds, etc. It would've been really nice to have some ambient music whilst strolling through the woods.
For the visuals, they're amazing. You, the player, go around and everything you touch turns from grey to a nice colour. This feature was really nice, and it actually felt a little satisfying to go around and touch stuff so they would gain colours. It was pretty immersive. There is one problem with Reflections' visuals that I noticed, however. The trees and grass and some main objects have a thick black outline, which was bothersome for my eyes. Other than that, gorgeous artstyle.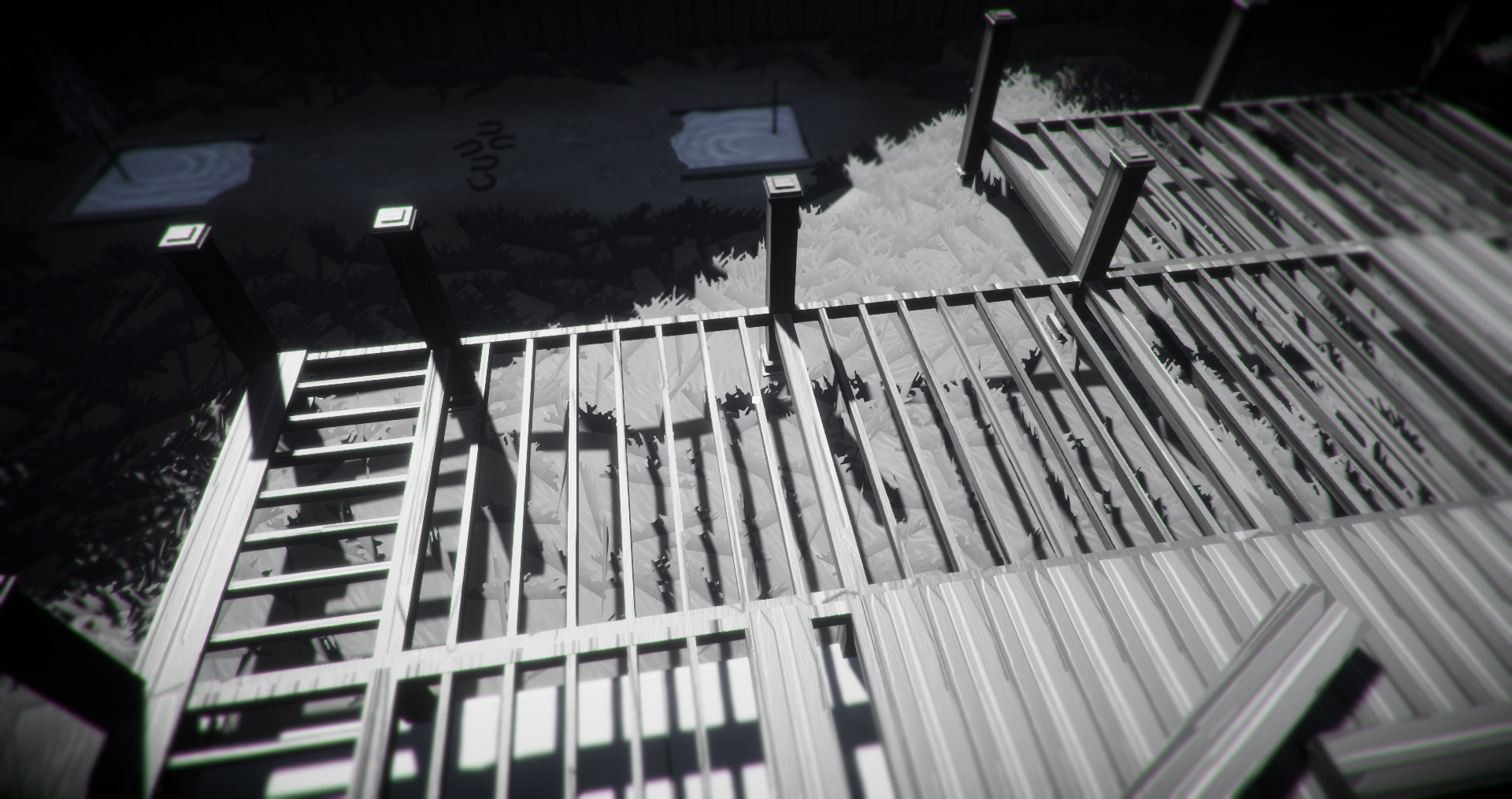 Gameplay
If you're looking for a fast-paced game, even if it's a little fast-paced, this game is most definitely not for you. It's very much based on taking your time with the environments and finding all of the small things that affect your game. Reflections is a very simplistic walking-simulator type game, and the controls were also pretty simple. I definitely didn't mind this, though. It made the game much more enjoyable for me, except for one stage where you literally just walk circles around a camp ground which was kind of boring.
Does Reflections demonstrate the absolute best gameplay? Nope, definitely not. Is it terrible? Once again, definitely not. It's right in the middle, which is fantastic. Keep in mind that there are several different sort-of-endings (I say that because it's really only the middle of the game that changes), so there's a lot of replayability. Just make sure you check every room, every corner, every nook for that small thing that'll change your game. Oh, don't forget to memorize the number on the board. Wouldn't hurt to give mom & dad a call later on in the game, would it?
The environments in Reflections are pretty good looking to say the least. For what's currently in the game as an early access game, it's most definitely well thought out. There were some places in the small town where the main house is that were locked, which I look forward to taking a look at when the game is fully released.
In Closing
Overall, this is a fantastic story-explorer/make-you-think-about-life-differently game. You'll more than likely find yourself replaying it a bunch just to see what the different stages hold, but then you'll be hit by the same exact semi-depressing ending of dying and reflecting. Honestly, it really did make me take a minute to re-evaluate. The gameplay is very relaxed, and I think with the full release I'll be able to re-visit this and give it a better review, but for now, this is all I can say.
You can pick the game up here for $9.99.
8
Reflections Review (Minor Spoilers)
Reflections is the best-worst game I've ever played. Want a game to make you think about life in a deeper way? Play this.
What Our Ratings Mean
About the author