Corsair has been in the business of making amazing PC gaming peripherals for years now, and this month they released their latest in keyboard goodness with the K70 RGB Mk2 Mechanical Keyboard.
The first thing I noticed right out of the box is that this keyboard is solid. And that's not only referring to the full-sized, aluminum-based mounting of this thing (although, let's face it: that is a definite factor). There's a weight to this keyboard that let's you know just how much craftsmanship went into it.
Like many RGB peripherals before it, the K70 Mk2 boasts a fully programmable lighting system that can be tailored to your preferences and gaming rig (see GameSkinny's review of the HyperX Pulsefire Surge for another example of just how cool this can be).
Outside of the lighting features, the K70 Mk2 doesn't resemble many other popular gaming keyboards, and I saw that as a good thing. There's a certain gaudiness that you can see on display with other popular gaming devices (even ones that are otherwise well-crafted peripherals), and that absence of esports-inspired bombast is a welcome, if minute, detail in a gaming keyboards for those of us past the age of saying "GG" out loud to another human being.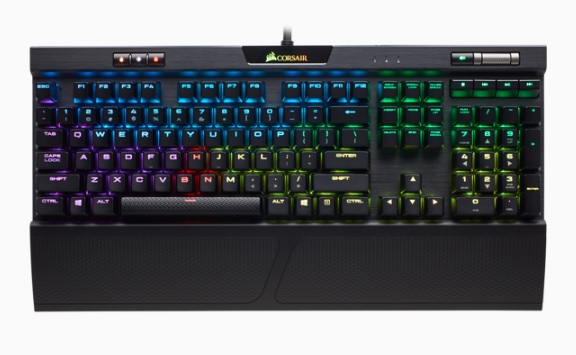 Corsair's K70 RGB Mk2 is loaded with some outstanding tech, as well. The first thing I noticed were the were the Cherry MX Keyswitches, which make for some of the quietest keystrokes I've ever seen (or heard, as the case may be) in a mechanical keyboard. The keyboard is also equipped for full key rollover, which means that your actions are registered by the keys correctly, no matter how much lag you hit.
Corsair's iCUE software remains outstanding and user-friendly. Through it you'll be able to program your lighting system, macros, and save up to three profiles in an 8MB on-board memory system that keeps your choices within the hardware, wherever you happen to take it. It's that sort of "pick up and go" versatility that's going to make the K70 Mk2 very popular with the travelling gamer community.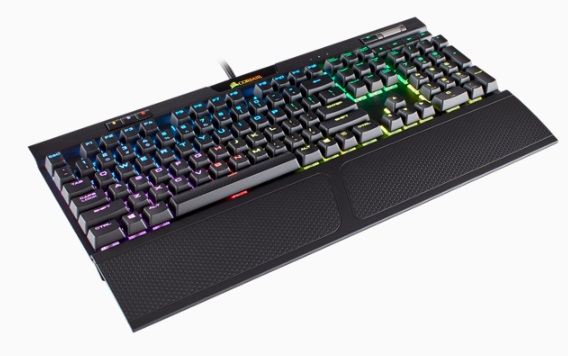 There were tons of little details that went into how much I loved my time with the Corsair K70 RGB Mk2 Keyboard. Additions like an actual dial for volume control, a built-in USB port for mouse or headset connectivity, and the general comfort of the brushed keys themselves. There's a level of form and function that Corsair put into this keyboard that impressed me more for every hour I used it.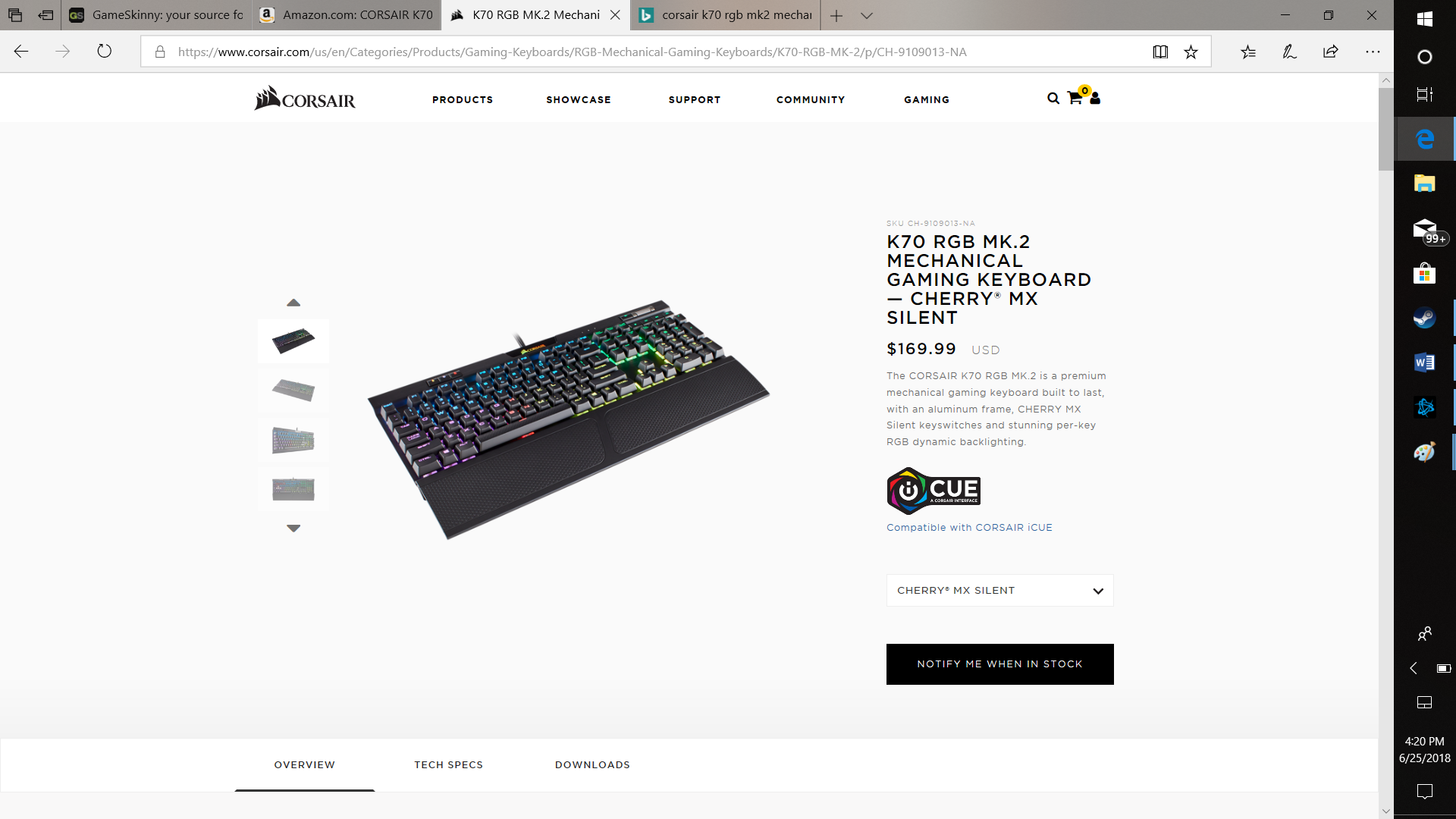 Overall, I'd say that Corsair has developed my new favorite gaming keyboard. And with a list price of $159.99 on Amazon, it's affordable for casual gamers and enthusiasts alike.
9
Review: Corsair K70 RGB Mk2 Mechanical Keyboard
Corsair has developed one of their best gaming keyboards to date with the Corsair K70 RGB Mk2 Mechanical Keyboard.
What Our Ratings Mean
About the author