Have you ever wanted to build a sentient taco and then eat it one ingredient at a time? Sounds cruel, doesn't it? But you won't feel cruel as you're playing WildBird Games' Taco Party and competing to be the first to build and eat your taco.
It sounds like an odd premise for a tabletop card game, and I'll admit that when game designer Matt Bromley told me about his new game, I was skeptical. But after my first playthrough with a few friends, I was sold. Taco Party is a fun game that will appeal to both veteran tabletoppers and casual board gamers alike.
But what makes Taco Party actually fun? Let's dig in, crunch down, and find out.
1. Nacho Typical Characters
The characters were probably the first thing I noticed when opening the box. The game comes with six character profile cards/rule reminder cards. And each one is a different "taco."
My favorite is probably the Chalupacabra with his fangs, amphibious-looking limbs, and purple, spiky hair. I played the Chalupacabra during the game, and maybe that was lucky because I won.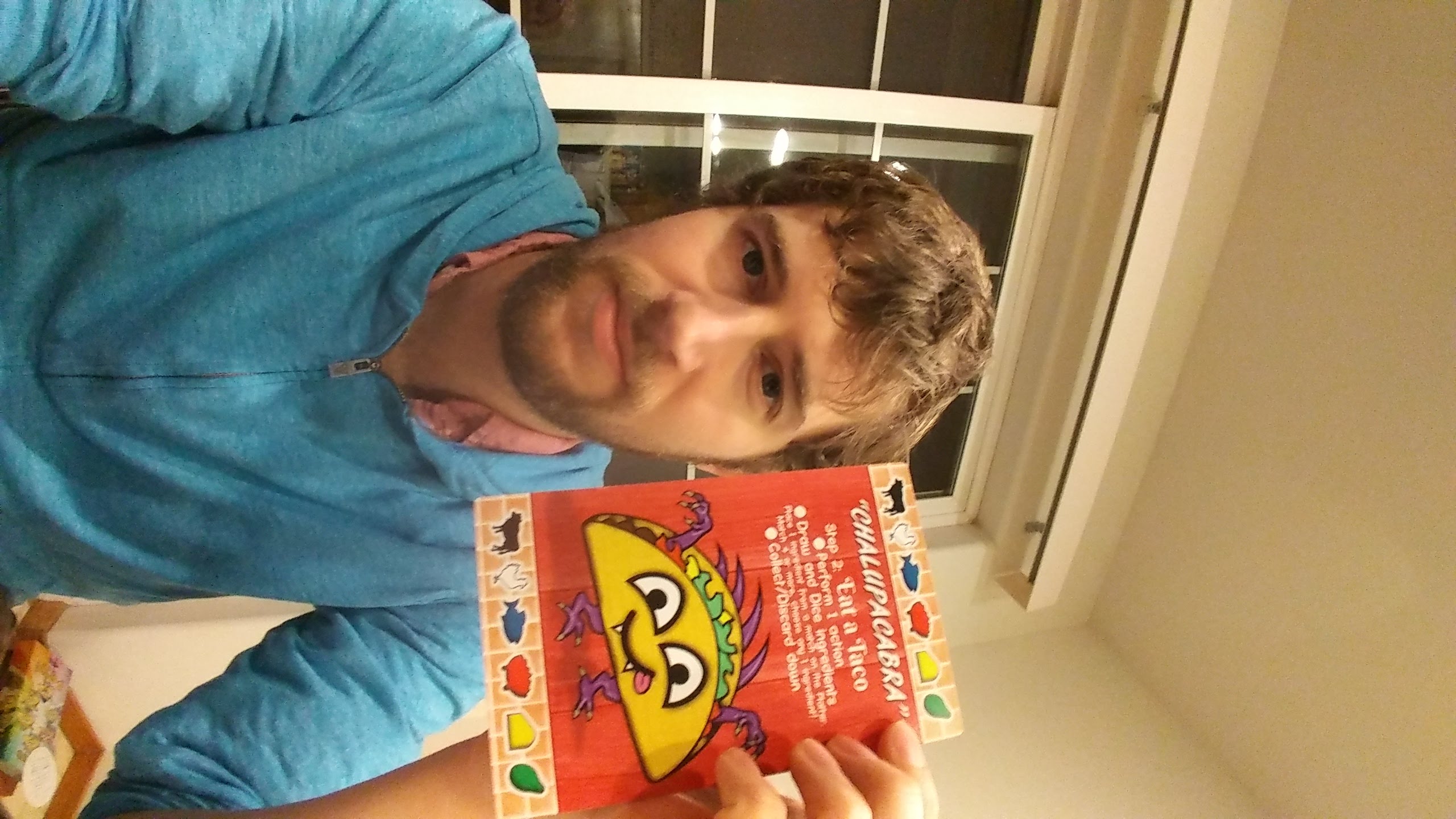 There's no particular advantage to choosing one character over another. The tacos just add flavor to the game (pun intended).
One element of the game does tie into the character cards. You can take a "smelfie" (yes, puns abound in this game, beware) with your character in order to take a free ingredient for your taco-building endeavors. The rulebook encourages you to post your "smelfie" on Instagram or Facebook and tag WildBird Games. A clever marketing idea if you ask me.
2. Don't Actually Eat the Ingredients
At the end of the game, we surmised that using actual taco ingredients for the game might be a fun variant. But if you don't want to make a mess, the game pieces are perfectly fine.
There are no cheap plastic components to this game. The ingredients are color-dyed wooden markers, and the dice are solid and weighted correctly.
The cards are made of typical playing card cardboard. So if you're going to play with real ingredients, be sure to use sleeves on the cards. This isn't Gloom, with its velum cards made to resist blood.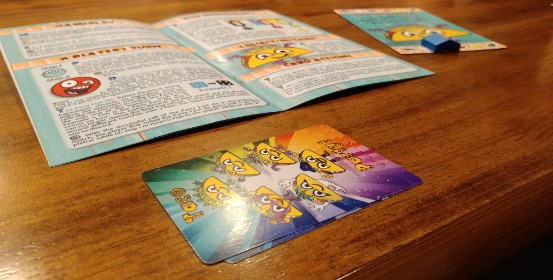 The illustrations are intentionally cartoony and add an air of silliness to the game. But when it's crunch time and you're down to your last ingredient, you won't be feeling very silly. In fact, you may not even have the last laugh. The tables turn quickly.
3. Don't Play With Your Food
The rules are well-written and easy to pick up. The phases include your typical "perform an action," "draw a card," and "roll."
Rolling the dice is the most reliable way to pick up ingredients for your taco. But each time you roll, someone has a chance to block your ingredient acquisition/ingestion by rolling a die of their own.
Kinetic gameplay was a large component in this game. This included flicking dice, stacking dice with only one hand, performing a "carrot-e" chop to dislodge the top dice, and more. These challenges were trickier than they sound, and if I were playing to win, I might avoid them as much as possible.
Only One Sad Taco
Every game will have at least one thing to nitpick. Taco Party has virtually none. I did have to clarify the "Out Crunch" rule with the game designer. It came down to whether your opponent could counter your "crunch" total more than once if they had the cards. The rules weren't clear on this.
Matt clarified and said that, yes, you can keep crunching until you run out of cards.
Taco Party is a great gateway game to board games and tabletop. It's tightly designed, easy to play, packed with puns, and encourages enough strategic gameplay to satisfy most tabletop enthusiasts.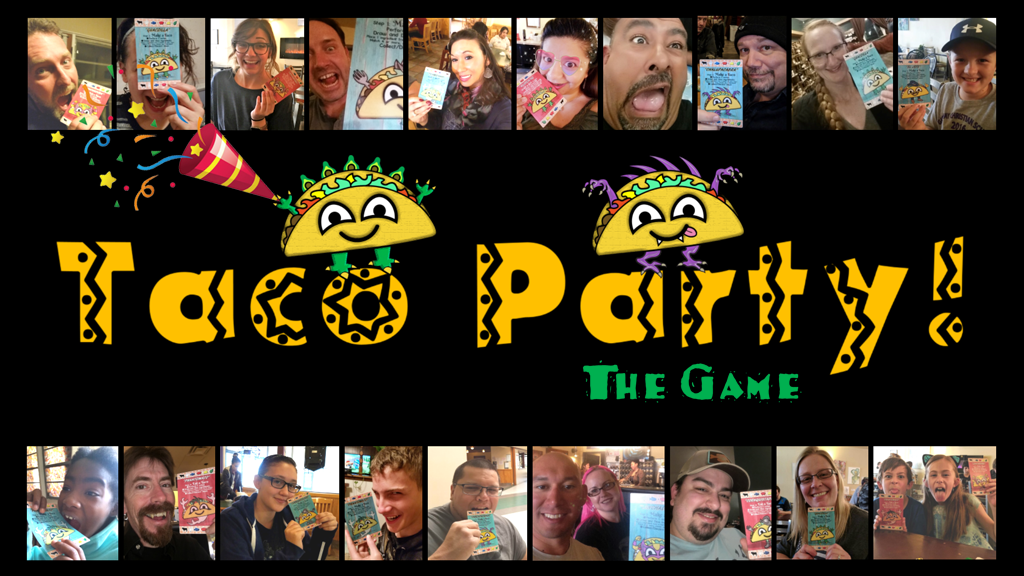 The Kickstarter campaign for Taco Party begins on April 18th and will last a month. Stretch goals include more taco characters and other elements. Matt is already working on an expansion called "Nacho Business."
(Disclaimer: Author was given a free copy of Taco Party for review purposes.)
9
Taco Party: The Tabletop Game That Eats Its Shells
Do you love tacos? How about card games? Then you'll probably love Taco Party. Here's why.
What Our Ratings Mean
About the author