Big Ant Studios found their audience with niche sporting simulators this last decade. Between Ashes Cricket and Rugby League Live, recent years have seen a greater focus on tennis, with the team offering the enjoyable AO Tennis 2 early last year.
In September 2020, they were back at it, this time launching Tennis World Tour 2 in collaboration with Nacon. Releasing to mixed reviews, Tour 2's found a second lease on life with a next-gen "Complete Edition" for PS5 and Xbox Series X, which makes for a vast improvement over the original release, even if that improvement is relative.
Tennis World Tour 2: Complete Edition Review — A Mid-Level Contender
If you're simply after a quick tennis fix, Exhibition Mode is your go-to here, letting you play with up to three other players locally in singles and doubles matches. In this mode, there are 48 different Tennis players to choose from, including Grand Slam winners Roger Federer, Rafael Nadal, Andy Murray, and Maria Sharapova. Sadly, a few notable icons, like the Williams sisters and Novak Djokovic, are missing, but the line-up remains impressive despite their absences.
Online multiplayer is also available, as are several pre-set and player-hosted tournaments. There's also Tennis School, a training area filled with tests to keep your skills sharp.
However, the real focus lies in Career Mode, creating an original character in your journey to win a Grand Slam. You complete different events – including exhibition matches and tournaments. Those come with an entry fee, and higher fees mean higher winnings, should you succeed.
Gradually, you increase your career level, building up a reputation and signing with new agents, who offer performance buffs like greater strength or increased XP. Just be careful of your fatigue meter, which builds up after taking on events and impacts performance. Taking timely breaks to keep yourself in peak condition is a must.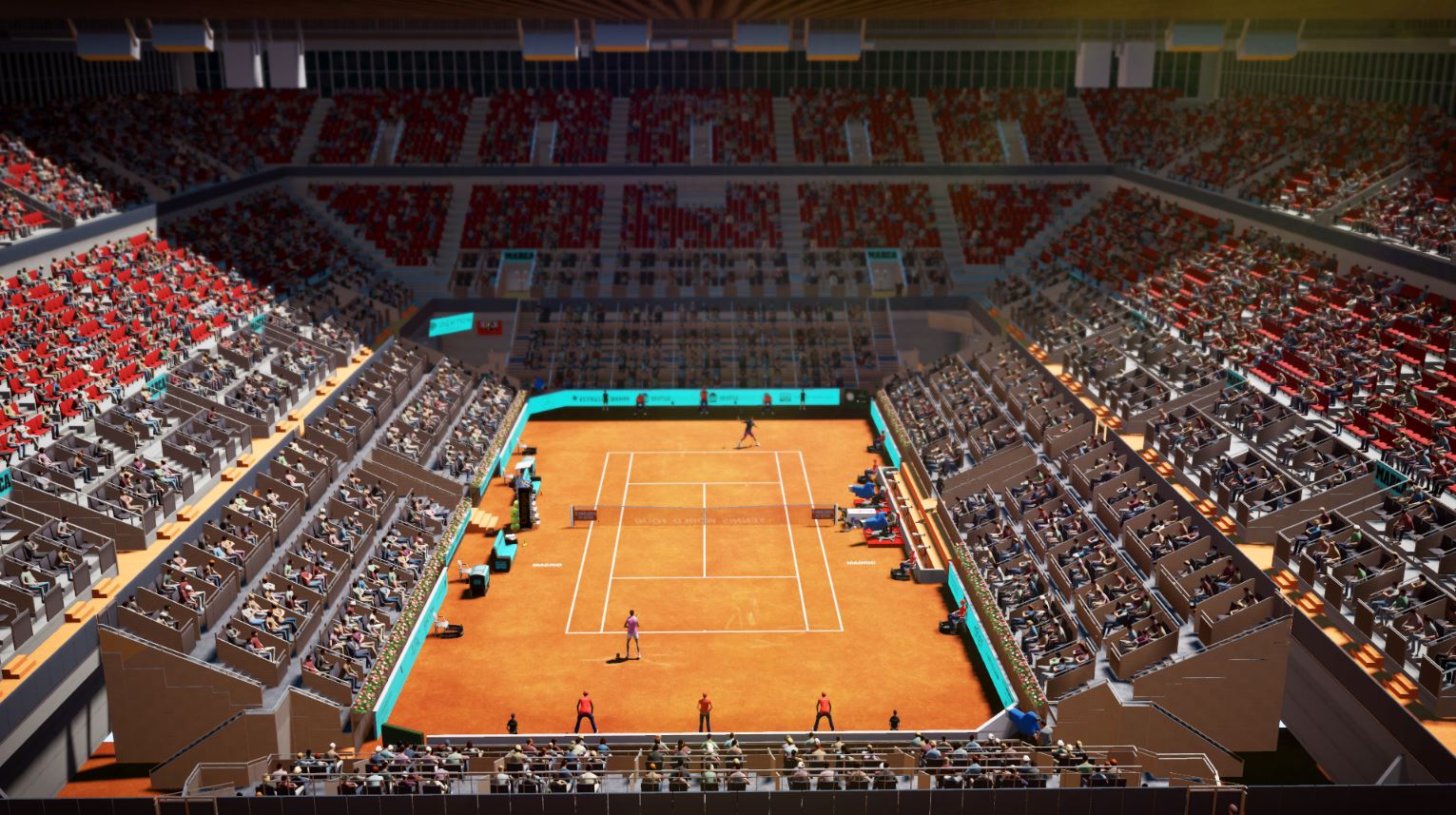 Once you're on the court, you have two shot options: precision and power. Providing you're near the ball, racket swings occur automatically, but a good precision shot requires tapping a button as the ball gets closer. For power, you must hold that button down, releasing at the right moment for a devastating volley.
It sounds straightforward, but Tour 2 gets surprisingly challenging, and that difficulty can spike between matches. Even if you force your opponent into errors, moving them to the other side of the court, misjudging your shot timing can undo your hard work. Those seconds are key to taking a point or landing out of bounds.
That's not to understate the surprisingly technical level of gameplay depth here, a depth that forces you to consider your strategy seriously. It's not as arcade-like as more notable games like Mario Tennis – and it replicates real tennis to a decent extent.
Of course, that precise, realistic approach won't sit well with everyone. To help you out, Tour 2 also includes a Cards system, allowing you to boost your own skills during matches – improving endurance, power, precision, and agility, for example – or reduce an opponent's. You can hold five cards at once and save preset decks, buying them from a Card Shop for coins earned in career mode. Cards can even be sold for extra currency.
Since they're best used in a pinch, they add a good layer of strategy to the gameplay.
Tennis World Tour 2: Complete Edition — The Bottom Line
Pros
Captures the feeling of tennis well.
Plenty of players and courts to choose from.
Smooth performance.
Numerous upgrades over the previous edition.
Cons
Difficulty level is uneven.
Some character models need improvements.
Gameplay is quite technical.
As for next-gen improvements, Nacon has done an impressive job, and owners of last-gen's Ace Edition can upgrade to the Complete Edition for free. Running at 60 frames-per-second in 4K, the Complete Edition also benefits from faster loading times, ray tracing, and enhanced particle effects.
It looks great, and that presentation's only let down by a few off-base character models, which could've used some extra detail. Otherwise, all previous DLC is included with six new characters (including Murray and Sharapova), four additional stadiums, new cosmetics, and additional animations, too.
If you weren't sold on Tennis World Tour 2 previously, Nacon's next-gen upgrade won't change your mind, but there's an enjoyable simulator here and the Complete Edition is the best way to play. If you're a serious tennis fan, this one comes recommended.
[Note: Nacon provided the copy of Tennis World Tour 2 used for this review.]
7
Tennis World Tour 2: Complete Edition Review — A Mid-Level Contender
Tennis World Tour 2 gets a next-gen upgrade, and it makes for a decent tennis sim.
What Our Ratings Mean
About the author