It's hard not to think of Super Meat Boy when you load up The End is Nigh, a brutal platformer and the newest game from Tyler Glaiel and indie legend Edmund McMillen.
In many ways, The End is Nigh feels like a sort of spiritual successor to that game, as it features the same art style and type of platforming. However, level selection is replaced with a fully interconnected world, and the sentient meat cubes and evil fetuses are replaced with a delightfully weird take on the end of the world.
The story centers on Ash, a blob entertainingly voiced by Rich Evans. He is one of the few survivors of a seeming apocalypse, and he has a major problem — his favorite game cartridge just broke. This means he must do the unthinkable and (gasp!) go outside and make a friend.
As in, literally build a friend out of scattered body parts.
It's difficult to comment fully on the story, because in classic McMillen fashion, there's more than meets the eye. On the surface, this is a story about the end of the world and learning to let go. But there are certain elements of the plot that seem to warrant further analysis. I won't say what, because I don't want to spoil the plot. Of course, as a McMillen platformer, the story isn't the main draw here.
Die, Die Again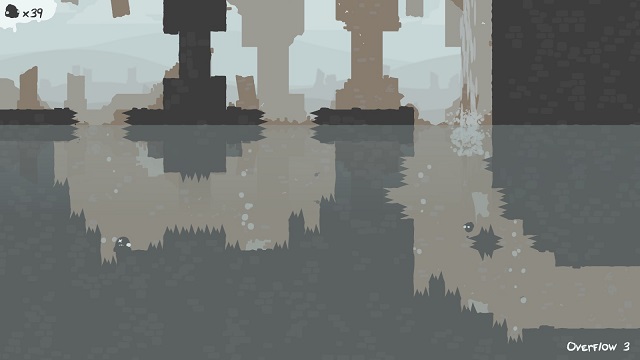 Believe it or not, one of the easier screens in the game.
Those familiar with McMillen's work will be expecting a certain level of difficulty here. They won't be disappointed.
For a while, I wasn't sure how difficult The End is Nigh was going to get. Sure, it was challenging, but it hadn't quite reached the nigh-sadistic level of difficulty McMillen is notorious for (outside of bonus content, anyway).
It took a long time and many worlds before I really got frustrated with this game. The controls have been fine-tuned to an insane degree, making Ash satisfying to control. The game never puts you in a situation where it feels like the controls aren't doing what you're telling them, and it's highly intuitive as to what maneuvers you can and can't execute.
My concerns about the game's difficulty were put to rest with a twist halfway through drastically increased the difficulty in an ingenious way you genuinely won't expect. This is when the game started getting frustrating for me.
I can safely say that this game is one of the hardest platformers I've ever played. It rivals and almost surpasses Super Meat Boy at some points. Spikes, enemies, bottomless pits and more all combine to create insanely demanding precision from the player.
In addition, there isn't any wall-jumping in this game — instead, there are tiny ledges on walls you can cling to. You can either jump off them normally or pop out for a long-distance jump. These ledge jumps limit where you can move, but they do so intentionally and give you a better idea of where you are expected to go.
In a similar move to Meat Boy, death is an event that takes less than a second to recover from, so there's no forced downtime before you're able to attempt the screen again.
Most importantly, McMillen and Glaiel went to great lengths to eliminate RNG. When you die, the screen resets completely and all enemies and obstacles return to the same locations they started in. This means that if a certain strategy was working well for you, you can attempt it again. It seems like a small change, but it works wonders for preventing frustration.
Curiosity Killed the Ash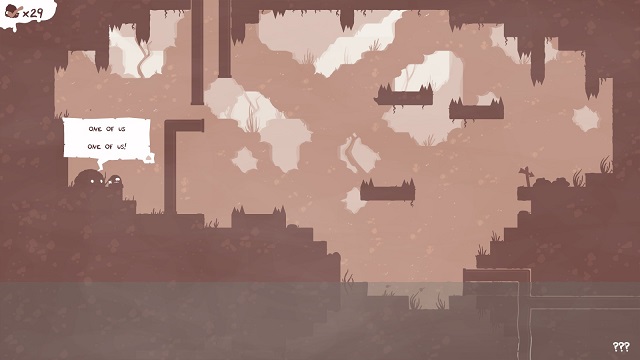 Secrets sometimes contain these weirdos.
The other main aspect of gameplay is what sets it apart from Super Meat Boy: the exploration. All levels interconnect, with some later levels even requiring you to return to sections of screens you've already passed.
You can easily traverse the world through a world map that lets you fast travel to any level. It's not exactly a level select, as it only puts you at the start of a level, meaning you'll have to work your way through potentially several screens to reach your destination. This can be frustrating, but once you reach the late-game levels the early ones will feel trivial by comparison.
You can collect game cartridges that you can play back in the starting area. These play like retro versions of the main stages. You can also collect hundreds of tumors, which serve as the main collectible of the game. That may sound morbid, but for McMillen it's par for the course. Get your hands on as many of those tumors as possible!
In addition, The End is Nigh has secrets areas. These areas are well-hidden, so there's always a great rush of satisfaction when you figure out how to reach one. Secret areas tend to be much tougher than the level they're located in, but they reward you with a special "mega tumor" that counts as five tumors.
These secret areas contain one of my only gripes with the game. Most are fine, but in certain high-up areas, getting mega tumors proves to be a chore. Many aerial secrets have screens with no floor. In some, if you fall, the usual happens — you die, and start the screen over. With some, though, it's treated as an area transition. You're taken to the top edge of the screen, which is located geographically below. This means you need to make your way back to the secret area, which might be difficult to access. It's a cheap way of making the player lose progress, and one of the only times the difficulty didn't feel fair.
Soundtrack of the Apocalypse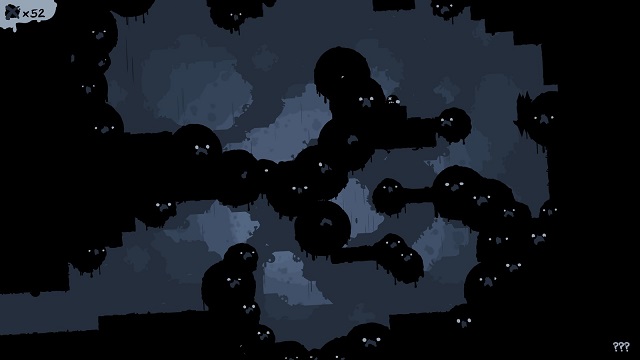 The world ends not with a bang, but with Verdi's Requiem, apparently.
The soundtrack consists of rock remixes of classical music from the likes of Mozart, Verdi, and Tchaikovsky. Ridiculon returns as the composer, following his collaborations with McMillen on The Binding of Isaac: Rebirth. Some may be disappointed with the lack of fully original music, but it's hard to argue that music as grandiose as the tracks represented here fit an apocalyptic setting a little too well. Look how well it worked in Mad Max: Fury Road.
The Verdict
The End is Nigh is not a game for casual gamers; nor is it for those who want a game they can be guaranteed to be able to beat. But for those who want a game that holds nothing back, or just want to see how far they can get, this is a game extremely worth your time.
The End is Nigh is currently available on Steam for $14.99. A Switch and PS4 release is planned for some point in the future.
9
The End is Nigh Review: Rage without Regret
Edmund McMillen's newest platformer is one of the most difficult and frustrating you'll play -- but also one of the most enjoyable.
What Our Ratings Mean
About the author