It's been over five years since Virtua Fighter 5, the last true sequel to the original 3D arcade fighter. So, Sega rather suddenly dropping Virtual Fighter 5 Ultimate Showdown on PlayStation was both a surprising and welcome move. Unlike the original VF5, which was very cross-platform, this one is only on the Sony side and a free PS Plus pick to boot.
With that in mind, there's little reason for most PS4 and PS5 owners to not check out the glory of what is still one of the best 3D fighters out there.
Virtua Fighter originally released in 1993, amidst a sea of Street Fighter games and endless clones. Those chunky polygonal graphics and simplified Punch/Kick/Guard controls belied a sophistication and realistic feel 2D fighters lacked. Over the years, plenty of other fighting games have emerged into the 3D realm, but none of them have felt quite as smooth and natural.
Virtua Fighter 5 Ultimate Showdown Review: The Original 3D Fighter Comes Back Kicking
The pacing, animations, and more grounded fighting system feel impeccable after all these years. The nearly remastered VF5 continues Sega's legacy and, while the game is definitely a little worn around the edges, it's remarkably fun and intuitive to play. The 20 characters, many of whom have been on the roster since the original, are well-designed to accommodate nearly any playstyle (except maybe, fireball throwers. They don't do that here).
They look excellent, even if the graphics aren't as cutting edge as they used to be, but the smooth, fluid animations are what makes everything work so well.
These fighters move like masterful dancers, responding instantly to your inputs. While there's a distinct lack of supernatural moves found in other fighting games, each character's specific fighting style gives them a wide range of different attacks, throws, and counters. Virtua Fighter has always had an innovative counter and throw system, and reversing an opponent's attack and tossing them can be a vital strategy.
The usual bevy of game modes is available in Ultimate Showdown. Arcade and training mode let single players hone their skills against AI fighters and just learn to play in a private setting. Of course, there's two-player couch play, but the meat of the game is definitely in the online ranked and versus modes. Aside from one-on-one single matches (or numerous matches against the same opponent), there are tournaments and league modes where up to 16 players battle to be the top fighter.
The online interface is fairly straightforward and even lets you practice or watch matches while waiting for your match to start. The game pits you against those at their skill level and the more matches you win, the more chances to increase your personal rank.
There are certainly no deep story modes or any other trimmings of more story-based fighters. Virtua Fighter 5 is laser-focused on letting players just fight each other one-on-one.
Virtua Fighter 5 Ultimate Showdown Review — The Bottom Line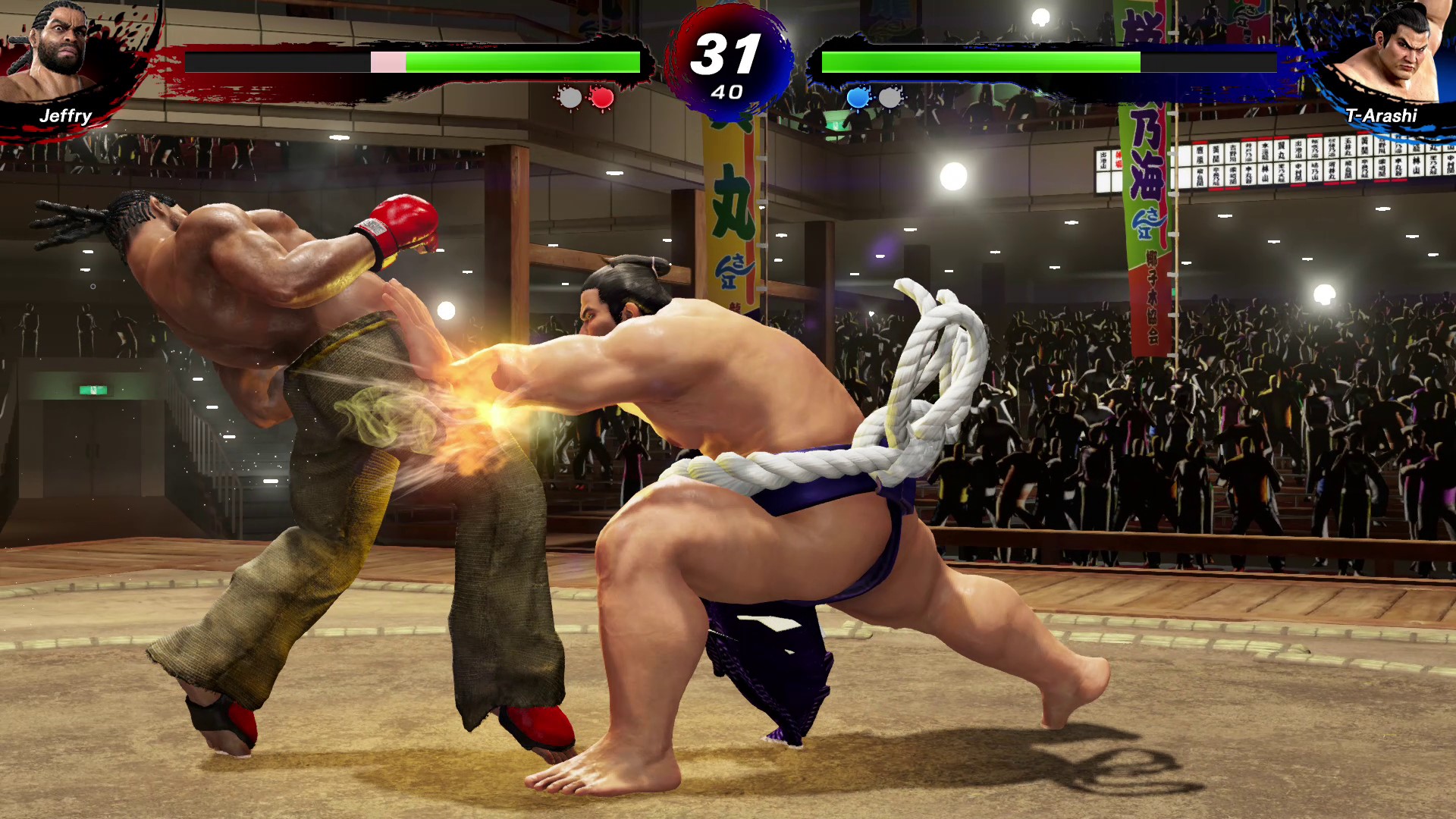 Pros

Superb and responsive combat mechanics

Great array of diverse characters and fighting styles

Excellent online play

Free to PS+ members
Cons
HD remaster looks good, but still shows its age

Not much in the way of extras or story

Only on PlayStation

Still not Virtua Fighter 6
Virtua Fighter 5 Ultimate Showdown is a welcome addition to the PS4 and PS5, especially since there hasn't been a VF game in years. Mostly, this remastered release serves to whet our appetites for the prospect of an actual full-on sequel in Virtua Fighter 6, but it's well worth playing for its pure, responsive fighting.
[Note: The PlayStation Plus version of Virtua Fighter 5 Ultimate Showdown was used for this review.]
7
Virtua Fighter 5 Ultimate Showdown Review: The Original 3D Fighter Comes Back Kicking
A remastered edition of the 2006 sequel, Virtua Fighter 5 Ultimate Showdown is still a quintessential example of true 3D fighting.
What Our Ratings Mean
About the author