Murdered Soul Suspect is a third person adventure game which was developed by Airtight Games and published by Square Enix. The game was released for PC, PlayStation 3, PlayStation 4, Xbox 360 and Xbox One in the summer of 2014.

The Story
Usually when the main character dies, you get the well-known "Game Over" ….. but in Murdered Soul Suspect, everything starts with the death of the protagonist.
The game takes place in Salem, where Detective Ronan O'Connor was killed while he was chasing the murderer named the "Bell Killer". Ronan and later Joy, a young medium who can speak with dead people meet many ghosts from the past and the present while they try to solve the "Bell Killer" case. At the end of the game you will uncover the secrets of Salem. The main characters, Ronan and Joy are really likeable they are very well written.
I have to say that the story is the strongest part of the game. I really enjoyed it and I think everyone who likes horror stories will love it. The ending was a real surprise for me.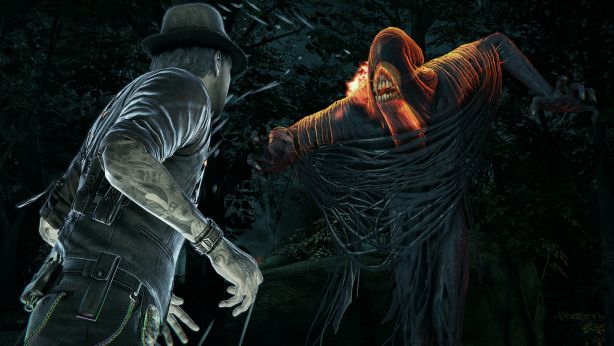 Gameplay
In Murdered Soul Suspect you have to search different places in Salem for evidence and memories so you can solve the mystery. There are a lot of collectables in every part of Salem, so if you like collecting things this game is for you.
The controls are good, but the gameplay is ordinary.
There are two main things that you can do in Salem, first you can collect evidences and memories as I stated above. Sometimes you have to avoid meeting the bad guys – the demons. There are times when you can't avoid them so you have to fight them but its not real combat just some QTE.
The game is very easy and very short. A normal gamer can finish it in a few hours. The problem is that the game is fully linear and you wont pick it up again as there aren't more endings or anything to do after finishing the story.
Trophy collectors will love this game as you can get platinum trophy very easy and fast.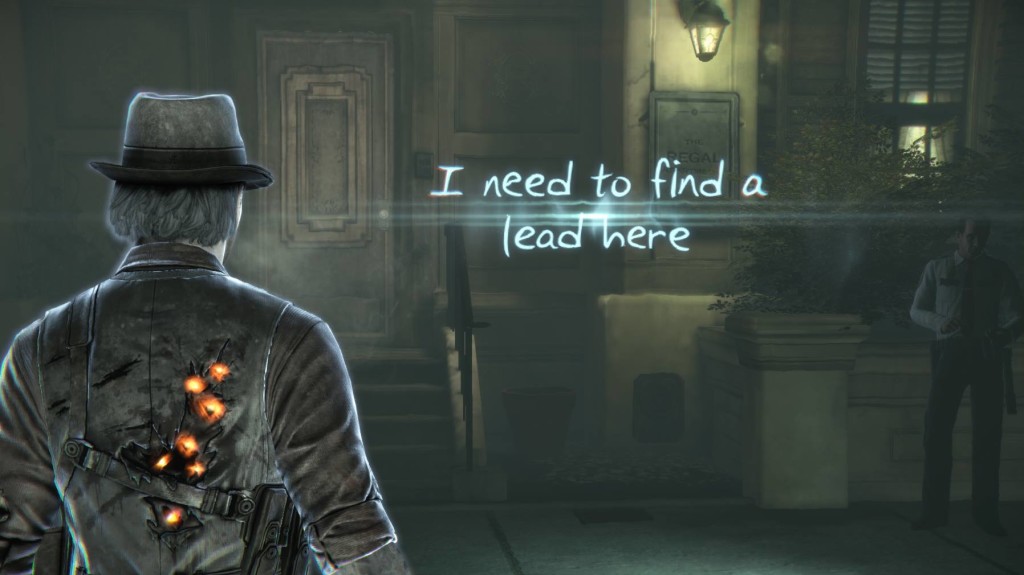 Graphics, Sound & Music
While I liked the graphics, I have to admit that it isn't next gen.
Salem looks and feels really nice, its a creepy place. There are more zones in the village so It almost feels like an open world game. The characters and the ghosts are really well designed too. Some of the ghosts are really creepy and some of them are miserable.
While the sound effects and the music are nothing special, they, combined with the art style make a very strong eerie atmosphere and this is why I really loved this game.
I can imagine that It could be made a very nice horror movie.
Verdict:
Murdered Soul Suspect is a very nice game with a cool concept.
It's not perfect in any way and I'm sure that you will either love it or hate it. I have to say that i loved it.
There is a Limited Edition which comes with a very nice artbook that looks like a diary.
Pros:
+ starts in an unconventional way
+ eerie atmosphere
+ strong story, surprising ending
+ likeable characters
+ nice graphics
Cons:
– simple gameplay
– very short
– no real challenge
As a game it fails in many level, its very short, very easy and linear and after finishing it, you wont go back to start again. From this perspective I would rate the game 6/10.
But if I look at the story and play a game as an interactive movie (like Order 1886, or the Walking Dead games) it deserves a 8/10.
I think if you like horror or thriller stories and the game is on a sale, you should buy it.
More information of the game:
Murdered Soul Suspect on Wikipedia
Murdered Soul Suspect on Steam
Murdered Soul Suspect on Xbox Live
8
When death is only the beginning… A look at Murdered Soul Suspect
An interesting interactive movie and a mediocre game in one place ... it's called Murdered Soul Suspect ... where death is only the beginning ...
What Our Ratings Mean
About the author