GGBA - GBA Emulator
We started this showcase with a simple Gameboy Advance prop, but now we end on something a million times better -- a Gameboy Advance Emulator mod for Garry's Mod!
From Steam user Kosman, this mod is somewhat self-explanatory. It allows you to emulate the Gameboy Advance within Garry's Mod. You'll need a legal ROM and .gba file. Once you have that, you'll need upload it to Dropbox and copy the link for it. Once in Garry's Mod, paste the link into the "ROM URL" box within GGBA and presto!
So now you can download that Gameboy Advance prop from the start of this list and potentially turn it into a functional Gameboy Advance within Garry's Mod! You'll be playing video games within a video game. Talk about meta!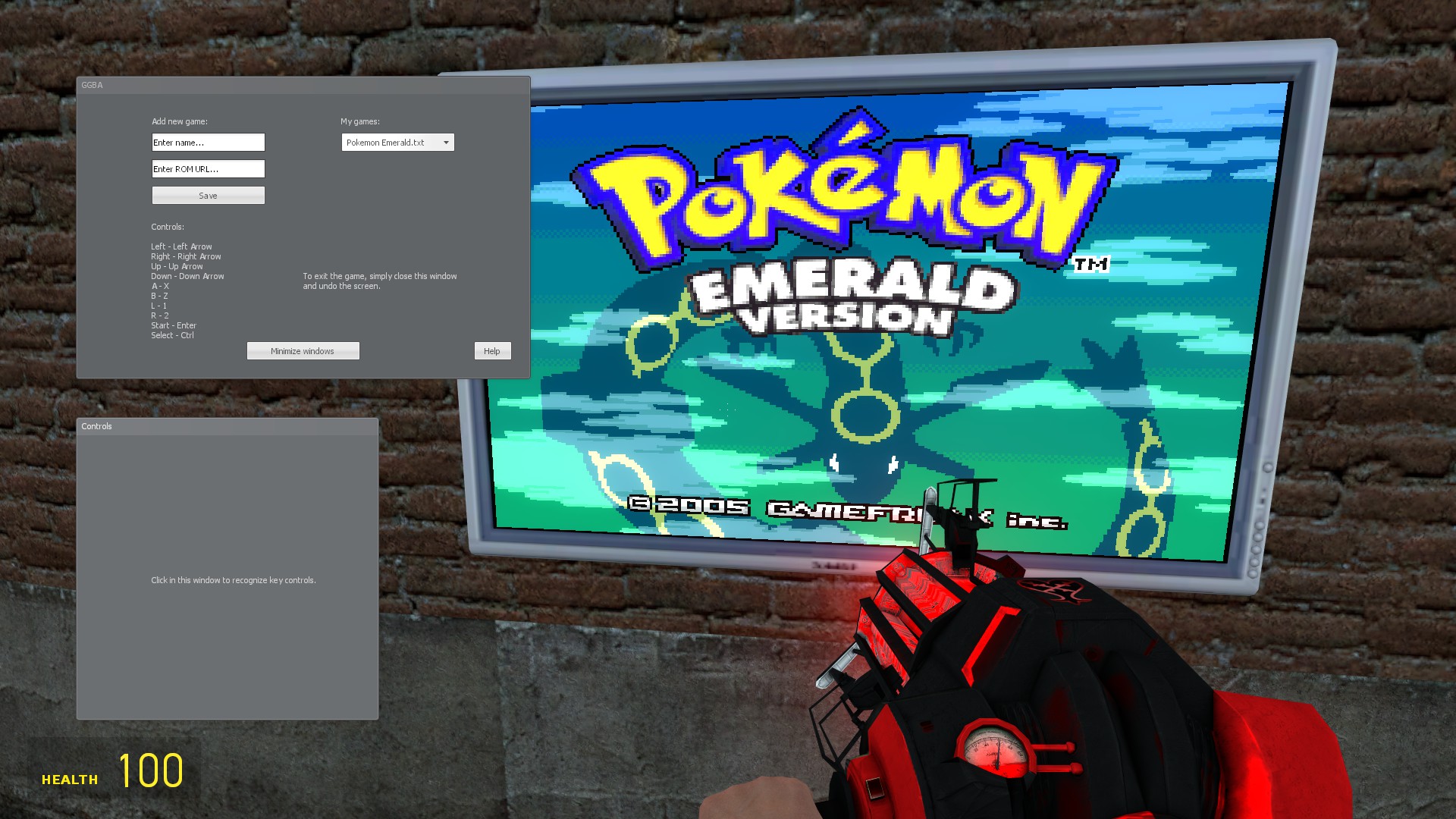 ---
Garry's Mod clearly has a thriving community and a plethora of highly creative content creators. Not only are these curators making adjustments to the mods they've already created, but they're also creating brand new mods, too. So be sure to constantly check GM's Steam Workshop page to see what's getting made!
Do you have any mod recommendations? Let us know in the comments down below!
Published May. 22nd 2017