The latest survival horror game from Remedy Entertainment will have you second-guessing reality. Our guide discusses the point of no return in Alan Wake 2 to ensure that you can tackle all side activities before advancing toward the campaign's conclusion.
Please keep in mind this guide contains major spoilers.
When Is the Point of No Return in Alan Wake 2?
There are actually two points of no return in Alan Wake 2 and they depend on the characters that you're using. Here's a quick summary:
The game has two playable characters: Alan Wake and Saga Anderson.
Most of Alan's chapters have the Initiation tagline, while most of Saga's chapters have the Return tagline.
There's a core feature that allows you to switch realities so you can experience the perspective of the other protagonist. However, you're still required to go through both arcs just to complete the campaign.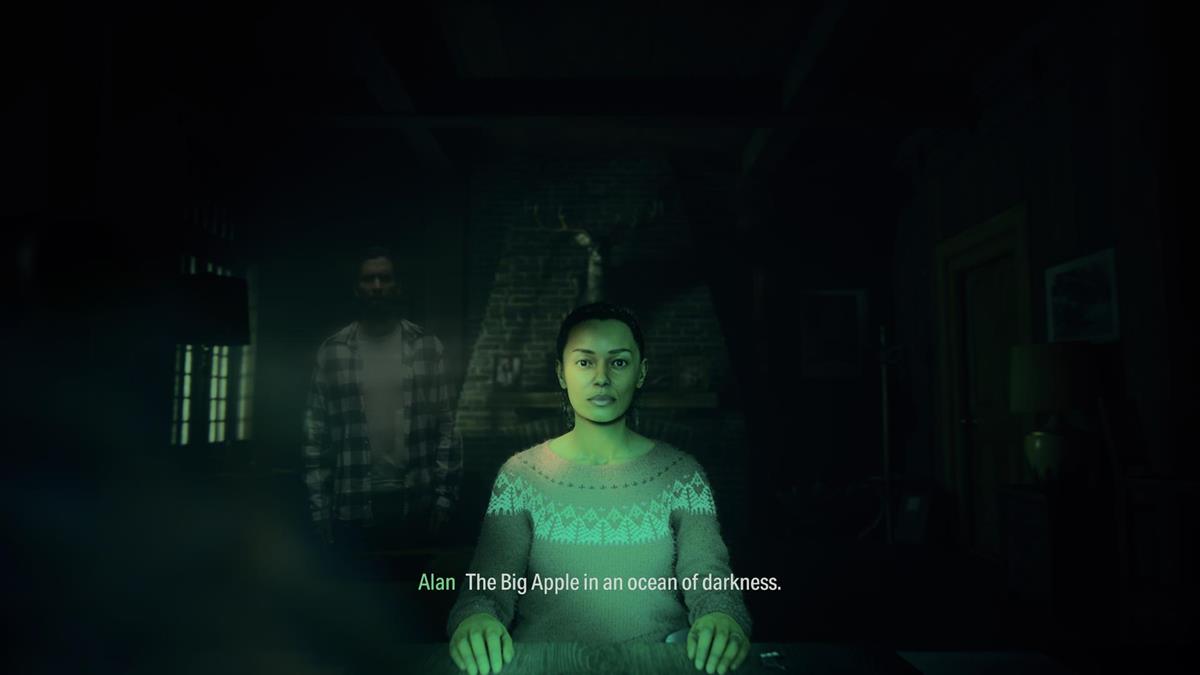 Saga Anderson's Point of No Return
Saga Anderson's point of no return occurs at the end of Return 6 — Scratch. After scaring off Wake's doppelganger, you'll have a chat with Casey and Estevez in the Sheriff's Station in Bright Falls. You'll have to add more evidence on your case board, then use the Profiling action on Tor. This will reveal a method for you to rescue Alan Wake.
Once the above tasks are done, you'll notice that you're able to chat with Estevez. First about the Clicker, and then about coming up with a new plan. A warning will then show up clearly on your screen:
This is the beginning of the endgame. To travel to Cauldron Lake, you need to save your game first. Exploring and traveling to other areas will be limited if you continue.
Before you proceed, I recommend obtaining all the collectibles in Saga's arc. These include Alex Casey Lunchboxes, Cult Stashes, Nursery Rhymes, Deer Heads, Manuscript Pages, and Mayor Setter Placards.
Alan Wake's Point of No Return
As I mentioned earlier, you still need to complete both character arcs before you reach the campaign's conclusion. In my case, I prioritized Saga's arc first. Then, when I got the warning for her point of no return, that's when I used the "switch reality" mechanic to tackle Alan's chapters.
Eventually, I reached the Zane's Film chapter, which takes place in a cinema. Here's what happened after I completed that chapter:
Upon returning to the main plaza, I got a call from a "Familiar Voice" (I won't spoil who it is).
I was then tasked with placing Alice's photos in a shoebox in front of a statue at the main plaza.
The moment I did the above, the game instantly reverted back to Saga's perspective, implying that I'm supposed to continue her arc.
In short: the point of no return for Alan Wake's arc happens once you place Alice's photos in the shoebox. As such, I suggest grabbing all of Alan's collectibles, such as Words of Power and Echoes, before proceeding any further.
In any case, that's everything you need to know about the point of no return in Alan Wake 2. Since we're entering "major spoilers" territory, you might want to learn about the significance of the spiral symbol, as well as the campaign's ending. For other tips and tactics, you can visit our AW2 guides hub.
About the author