You might be wondering how to get more flasks and HP in Blasphemous 2. As is the case in every Souls-like Metroidvania game, having enough health is integral to your survival. Lose it all and your character will wind up dead, causing you to respawn in the last save point that you interacted with. Our guide discusses how you can stay alive by way of stat boosts and flasks.
How to Get More Flasks and HP in Blasphemous 2
The Blasphemous 2 flasks and HP increases are done via the Maiden NPC. This character is found in the City of the Blessed Name, a zone that you visit early in the campaign.
Maiden NPC Location
To find the Maiden, simply get past the Repose of the Silent One and Ravine of High Stones, until you reach the City of the Blessed Name. I can tell you that you won't miss it since the game nudges you toward that location.
From the area with the save point and Sculptor, keep going to the right. At the other end of the chasm, you'll see a ladder that you can use to climb down. The Maiden's chamber is in the door beyond.
Required Items: Chalices, Receptacles, and Crystal Shards
If you want to get more flasks and HP in Blasphemous 2, I suggest being on the lookout for three items that give you boosts:
Chalices – Increases your max HP (i.e. +30 HP per item).
Receptacles – Increases the number of flask charges.
Crystal Shards – Increases the amount healed whenever you use a flask.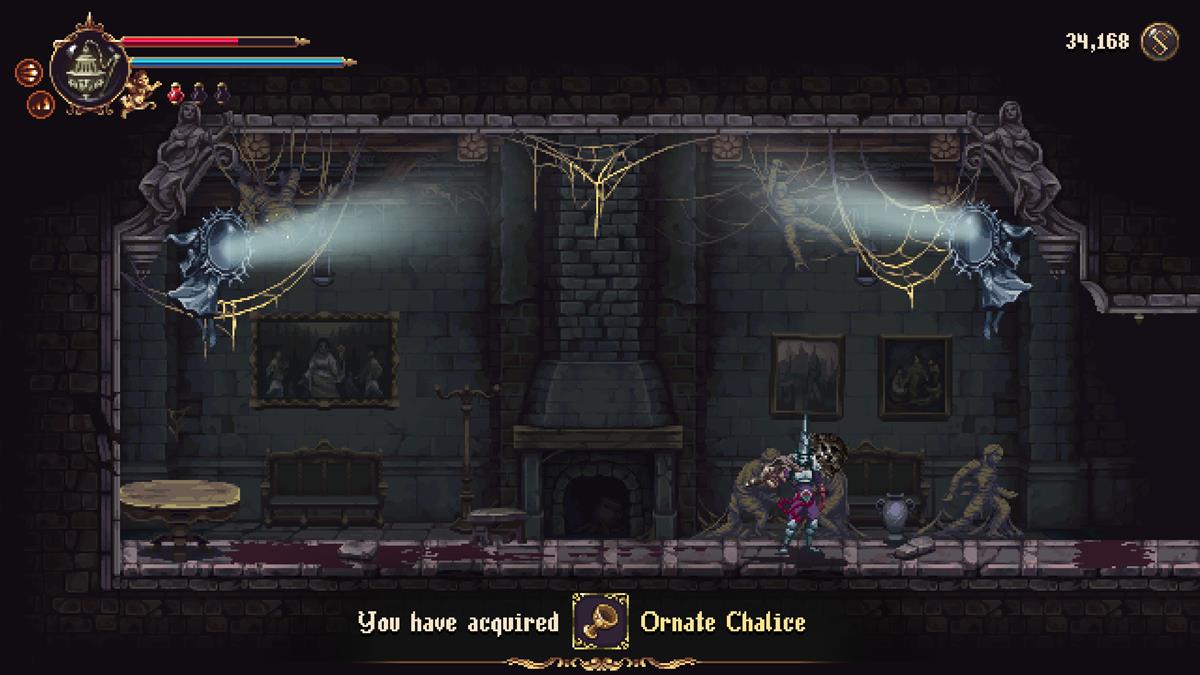 Whenever you have any of these items, be sure to visit the Maiden in her abode. These will help you survive the battles ahead. Also, without spoiling too much, you might notice that the Maiden's appearance changes over time. Likewise, I also encourage you to head to the Kissing Hand a bit later. That character increases your Fervor (i.e. magic/mana used to cast various weapon skills).
In any case, that's all you need to know how to get more flasks and HP in Blasphemous 2. For other tips and tactics, you can visit our Blasphemous 2 guides hub.
About the author