Playing a game with mods is an easy way to have more fun, make things look nicer, or even to make certain aspects of a game easier. But when a new update or DLC arrives, it sometimes throws all those mods off center so they no longer work. Cities: Skylines has a large and active modding community — and when new content is released, they jump into action to try and resolve some of these issues. This month's Mass Transit update is no exception.
Since the update, many players have been experiencing issues with their mods not showing up or simply not working at all. It's a common problem for the game, but luckily there's an easy fix! Here's what you need to do to get your mods up and running again.
Troubleshooting Mods Not Showing Up in Cities: Skylines
Generally speaking, there are only a few reasons why a mod won't show up or work with Cities: Skylines after an update. Here's a rundown of the possibilities:
The mod hasn't been updated
It's no longer compatible with the current version of the game
It's no longer in use or has been discontinued
It's been implemented into the full game by the developer
The game's community has done a pretty good job of keeping track of which mods are still working and which are defunct, but you may still need to check the status of each individual mod you use with Cities: Skylines to see why it's incompatible.
Step 1: Make Sure Your Mods are Updated
The great thing about modding Cities: Skylines is that mods will update themselves automatically, so you don't have to worry about doing it yourself. Provided that the creator of the mod/asset has already updated all files on the Steam Workshop, then your mod should update on its own the next time you boot up Cities: Skylines.
If you check out the Steam Workshop for Cities: Skylines or its subreddit, you can see a list of all mods that are currently confirmed as being updated and compatible with the newest version of the game.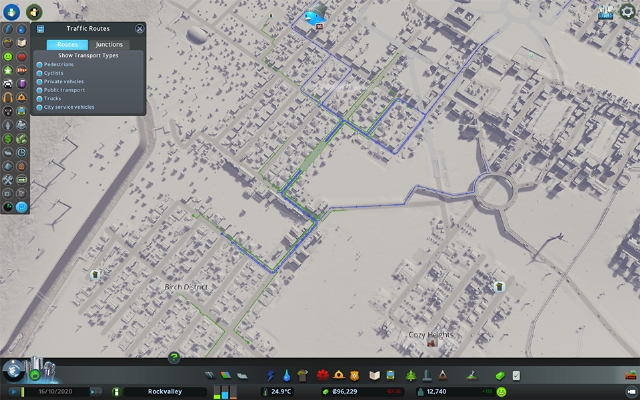 Step 2: Check to See if the Mod Hasn't Been Updated Yet (Or Isn't Working as Intended)
Given that the new Mass Transit DLC is only a few days old, some of the mod creators haven't gotten around to updating their files. As of May 25th, according to the list on Steam Workshop, these mods are still in need of an update:
Automatic Emptying Extended
Compass Mod
Control Building Levelup
Dynamic Resolution
Functional Nursing Homes
IOperateIt
Prop Unlimiter
Rainfall
Road Color Changer Continued
In addition to this list, users over on Reddit have added the followings mod to the "not working as intended" list:
First Person Camera
Mark-a-Route
One-Way Train Track
Vehicle Asset Editor
Step 2: See If Your Mod Has Been Implemented Into the Game
Sometimes mod creators come up with really fantastic ideas that really need to be a part of the base game. Because the developers of Cities: Skylines actually work with and talk to their community, some mods have actually ended up getting fully ported into the game — so there's no need to have them as mods anymore.
Below are all the popular mods that have been integrated into Cities: Skylines.
Bulldozer Elevation Control
Infinite Oil and Ore (both versions)
Local-Only Transport Stations
No Soil Limit
One-way Street Arrows
Road Namer
Toggle Traffic Light
Traffic Report Tool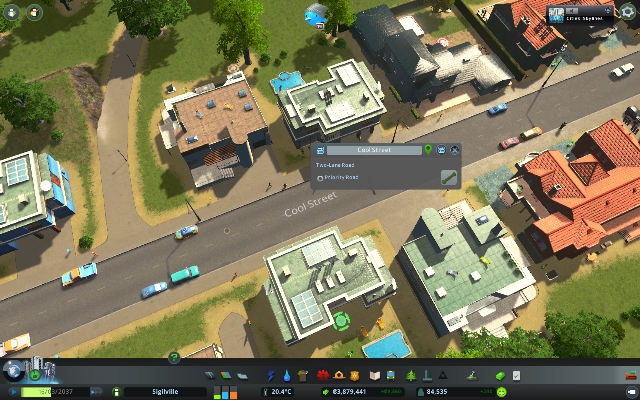 Step 3: Make Sure The Mod Hasn't Been Discontinued
Sometimes creators find it necessary to discontinue their mods. Whether it's because they no longer have time to maintain it, or the mod needs a major overhaul to work with new content, or has been rendered moot by another change in the game, sometimes modders simply stop supporting their mods for Cities: Skylines.
This list is constantly changing, of course. But for right now, the following mods have been reported as discontinued since Mass Transit arrived:
Asset Vehicle Editor
District Service Limit
Extended Building Information
Improved Public Transport
Traffic++
Transport Line Manager

We hope this helps you to get back in the game and playing the new Mass Transit DLC — mods and all. If there are any other troubleshooting tips you have to share for modding, let us know down in the comments! And check out the rest of our Cities: Skylines guides for the new update as well:
About the author