Civilization VI is here and with it comes the new districts system, which has you building away from your city's heart and sprawling out in a wider hexagonal pattern.
Below we break down all the districts in a sort of cheat sheet, grouped together by type, and explain what buildings they aid in creating. You can use this list to build smart by placing districts adjacent to map hexes that provide big bonuses.
You should also customize your district building experience based on what win condition you are seeking. For instance, when going after a cultural victory you probably don't need to focus on military districts.
Keep in mind the name of the district can differ slightly between civilizations, as a few have unique iterations. For instance, Rome has a Baths district rather an Aqueducts, while the Hansa district replaces the Industrial Zone for Germany.
District
Available Buildings
Adjacency Bonuses

City Center (Core)

Walls
Granary
Monument
Water Mill
Sewer
Starts a city

Aqueduct (Housing)

None
Must be placed next to city center

Neighborhood (Housing)

House
Villa
Apartment
+2 housing Natural Wonder
+1 housing Coast
+1 housing Forest

Holy Site (Religion)

Shrine
Temple
Synagogue
Gurdwada
Mosque
1 Great Prophet point/turn
+2 Faith Natural Wonder
+1 Faith Mountain
+1 Faith per two Forest

Campus (Science)

Library
Research Lab
University
1 Great Scientist point/turn
+2 Science Mountain
+1 Science per 2 Forest or District

Spaceport (Science)

Science Project
Cannot be built on Hills
Required for Science victory

Theater Square (Culture)

Ampitheater
Muslims
Broadcast Center
1 Great Artist point/turn
+ 1 Culture Wonders
+ 1 Culture per 2 Districts

Encampment (Military)

Armory
Barracks
Stable
Military Academy
Can't be built next to Center
1 Great General point/turn
Land military units spawn here


Harbor (Gold)

Lighthouse
Seaport
Shipyard
1 Great Admiral point/turn
+1 Gold Coastal Resourcess
+1 Gold per 2 Districts

Commercial Hub (Gold)

Bank
Market
Stock Exchange
1 Great Merchant point/turn
+2 Gold River
+2 Gold Harbor
+1 Gold per 2 Districts

Industrial Zone (Production)

Factories
Power Plant
Workshop
1 Great Engineer point/turn
+1 Production Mine/Quarry
+1 Production per 2 Districts

Aeorodome (Aircraft)

Air Units
Airport
Hangar
Can't be built on Hills

Entertainment (Amenities)

Arena
Stadium
Zoo
Grants bonus Amenity to keep population happy
That's all the basics you need to know with Civilization 6 Districts! Let us know how you built your empire and achieved victory, and what civ you picked to get started with!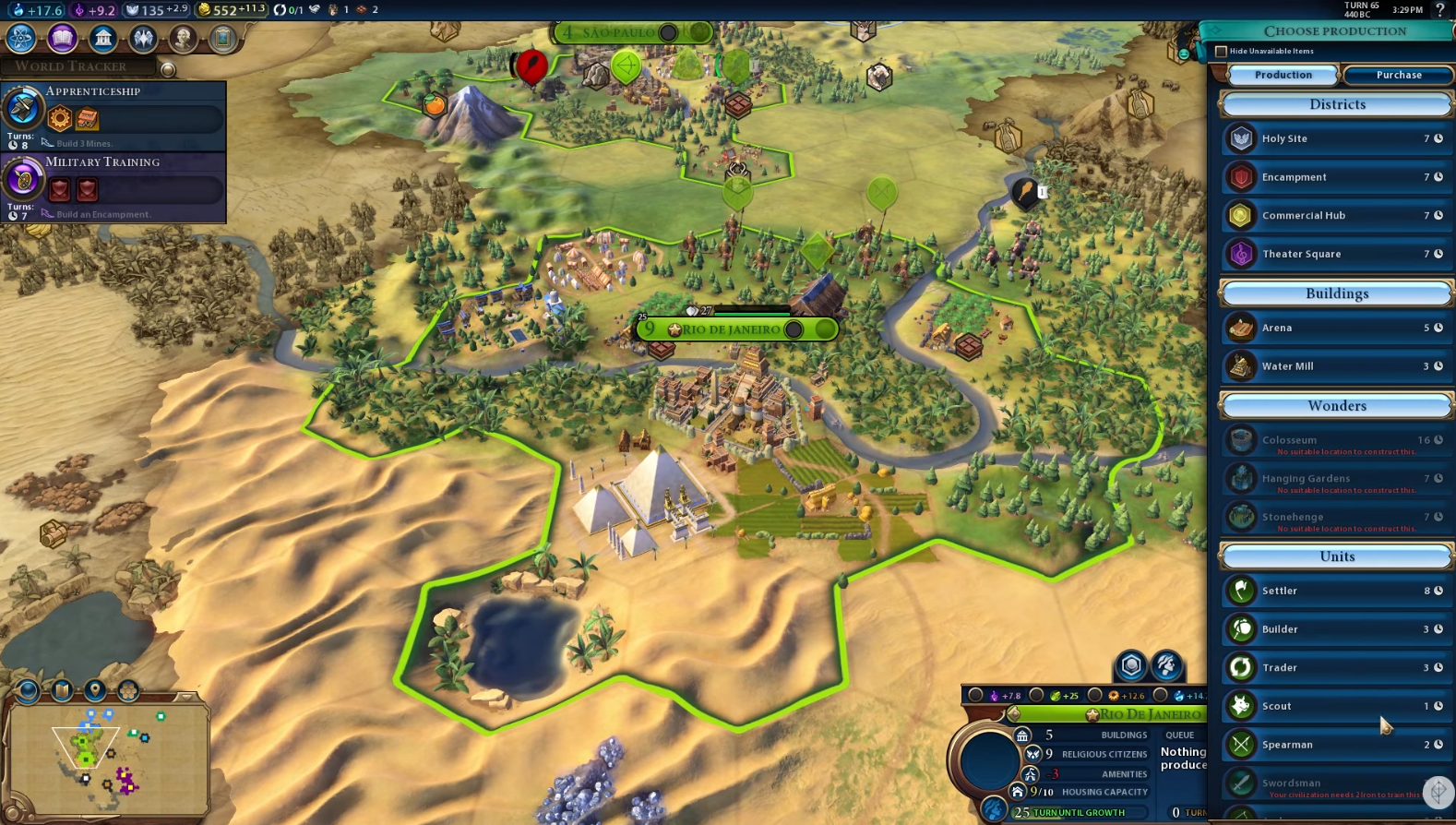 Ready to dive into creating a civilization?
Looking for other Civilization VI guides? Check out:
About the author