One of the trickier challenges in this year's Dead Space remake is Wishbone, a trophy / achievement that requires you to wrench a limb off a necromorph using Isaac's kinesis module. It's nothing you'd ever need to do normally, and it requires you to do a few counterintuitive things. Here's what you need to know about getting the Wishbone achievement.
Wishes Do Come True: How to Get 'Wishbone' in the Dead Space Remake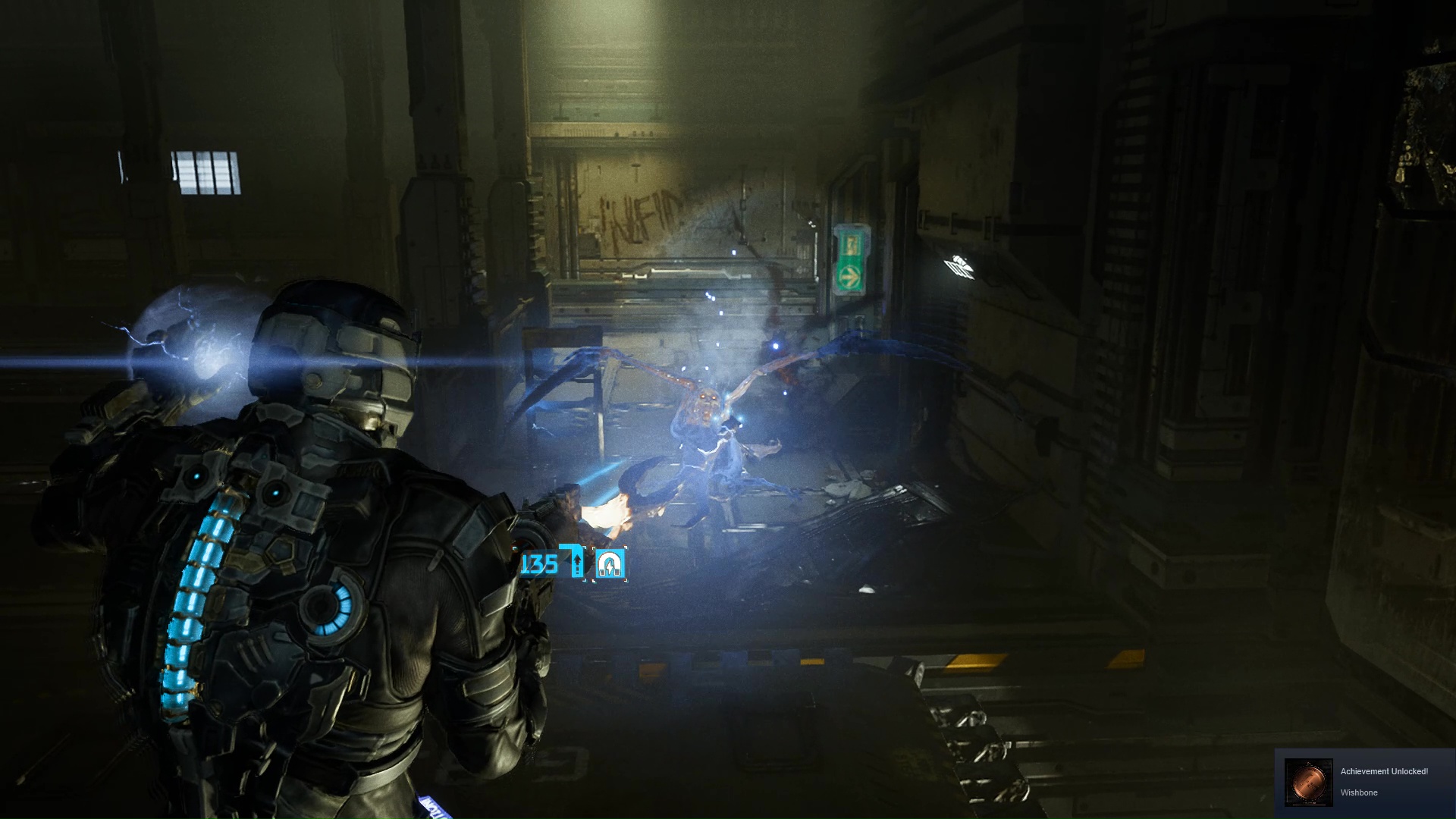 Screenshot by GameSkinny
The thing about Wishbone is that it flies in the face of a lot of what you'd ordinarily want or need to do in Dead Space, as the game never exactly tells you that it's possible to sever a limb with kinesis. It's easier to attempt this trophy/achievement on Hard difficulty or higher, where enemies have substantially more health, since you have to weaken a necromorph's arm/leg before it's possible to telekinetically yank it off.
It's worth noting that this isn't particularly useful. Going for Wishbone isn't some magic trick for resource efficiency, unless you're stuck with a situation where you have to wring some extra mileage out of the pulse rifle. In theory, you could score cheap kills on higher difficulties by Wishboning a necromorph's claw off, then using it as a flung weapon with kinesis, but it's easier to just carry and use better weapons.
The "proper" way to get Wishbone is to use the pulse rifle, which you get automatically at the start of Chapter 2 when you first reach the Medical Deck. When you encounter a Slasher or Spitter, freeze it with stasis, then pop rounds into its arm or leg until it looks ready to drop off.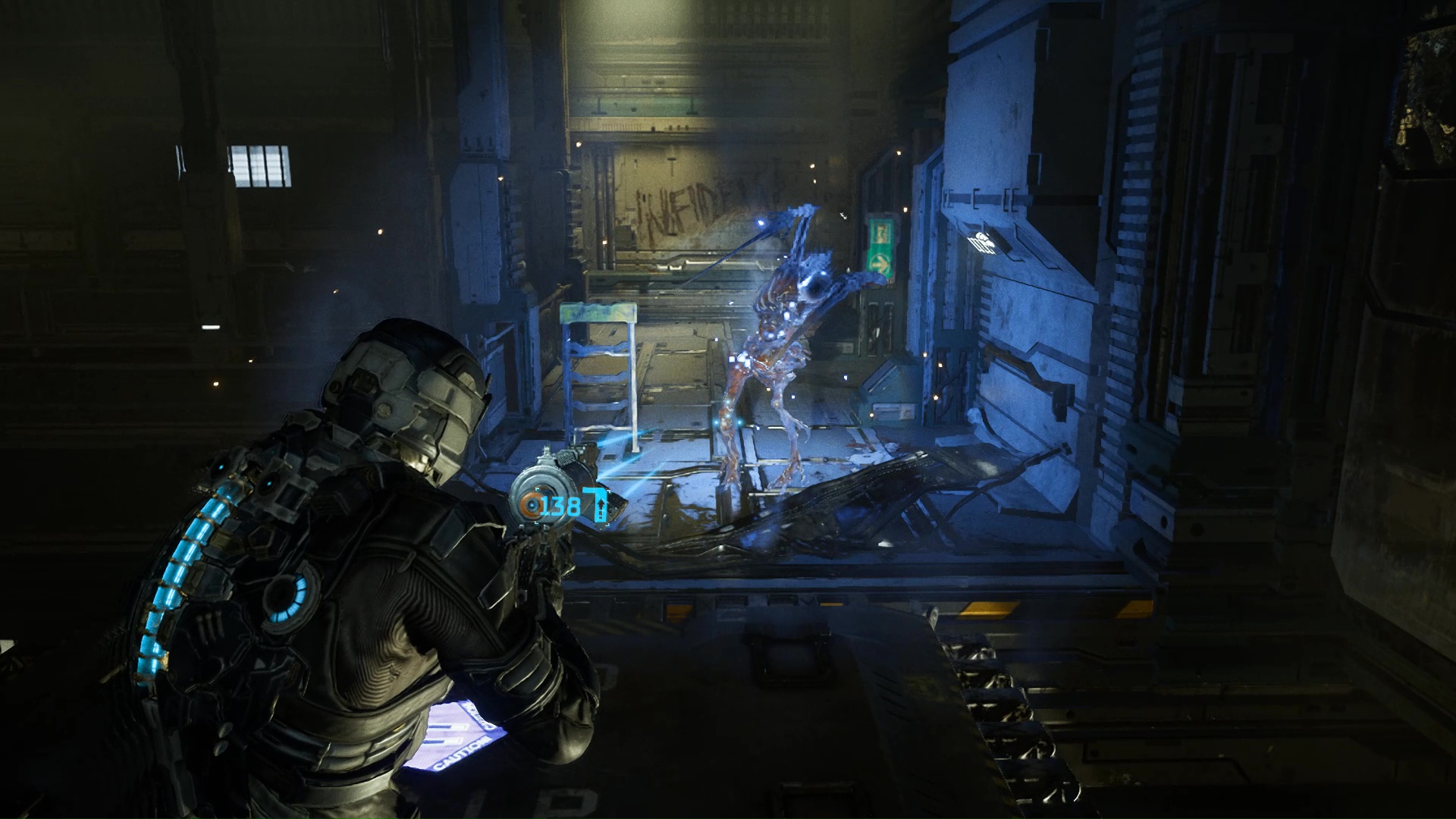 Screenshot by GameSkinny
At this point, stop firing and hit your kinesis button (by default, Circle/B/F). If you've weakened the limb enough, you should wrench it clean off the necromorph, which unlocks Wishbone. Don't be surprised if this takes multiple tries, particularly if you've upgraded the pulse rifle's damage output.
The Easy / Glitched Way to Get Wishbone
Alternatively, some players, such as Suzi the Sphere Hunter, have reported an interesting workaround for Wishbone, which may or may not be a glitch.
You can reportedly unlock Wishbone by using your kinesis module to fool around with any of the empty coveralls on hangers that are scattered around the Ishimura, such as on the Medical Deck in the storage room past Zero-G Therapy. Footage exists of the achievement popping for players who've lifted and thrown a coverall's sleeve.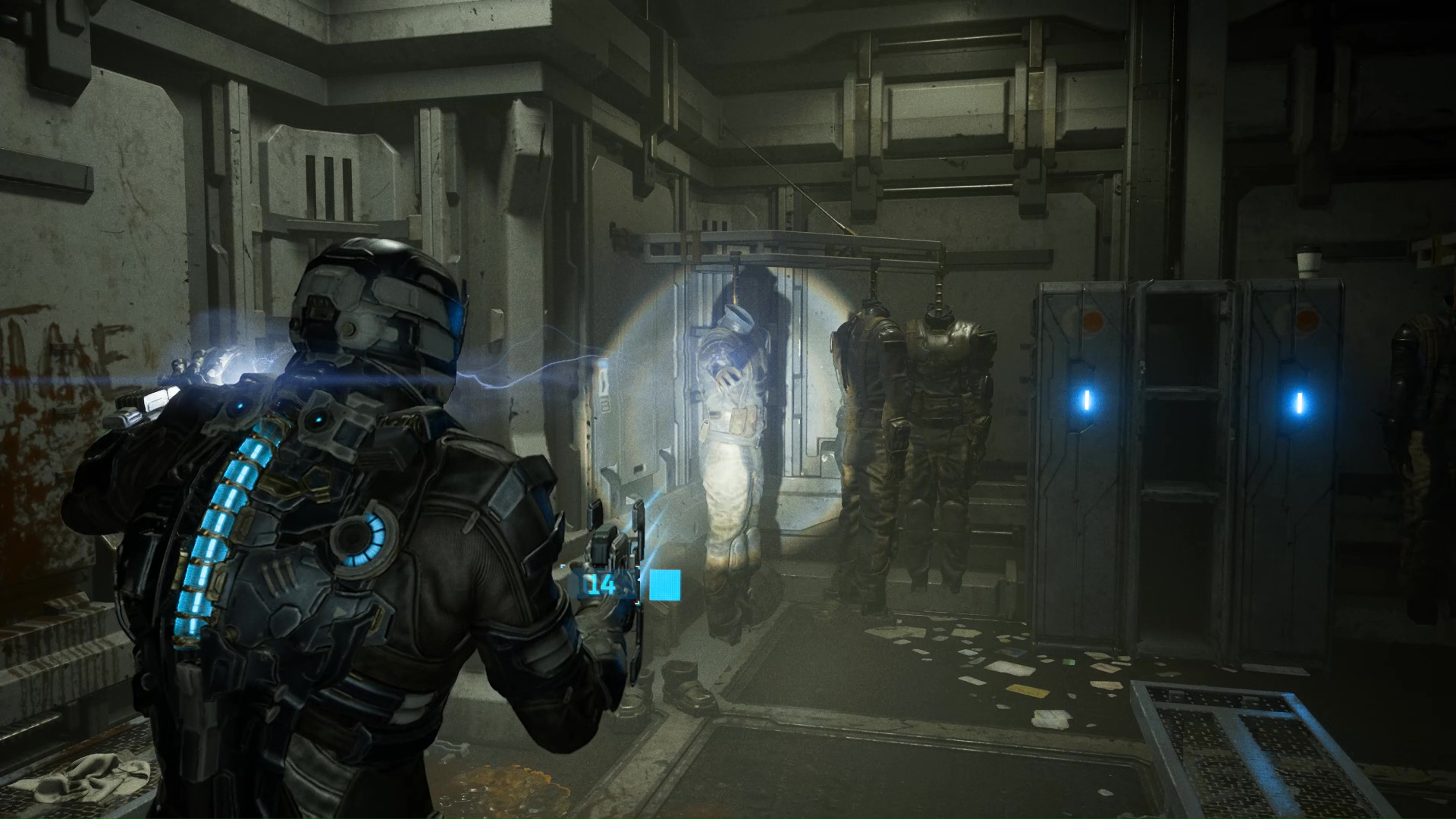 Screenshot by GameSkinny
If this is a glitch, it does not appear to have been fixed in the most recent patch on February 17.
That's one more trophy/achievement towards 100% completion. For more tips on the Dead Space remake, check our guides hub.
Featured image by GameSkinny
About the author