The Diablo 4 Brought to Heel quest takes place in the Hawezar region. In it, you'll have to look for a certain item to help someone settle their grudge. Our Diablo 4 Brought to Heel guide discusses where you can find the Wild Red Mushrooms for Lumir.
How to Complete the Brought to Heel Quest and Get Wild Red Mushrooms in Diablo 4
How to Start the Diablo 4 Brought to Heel Quest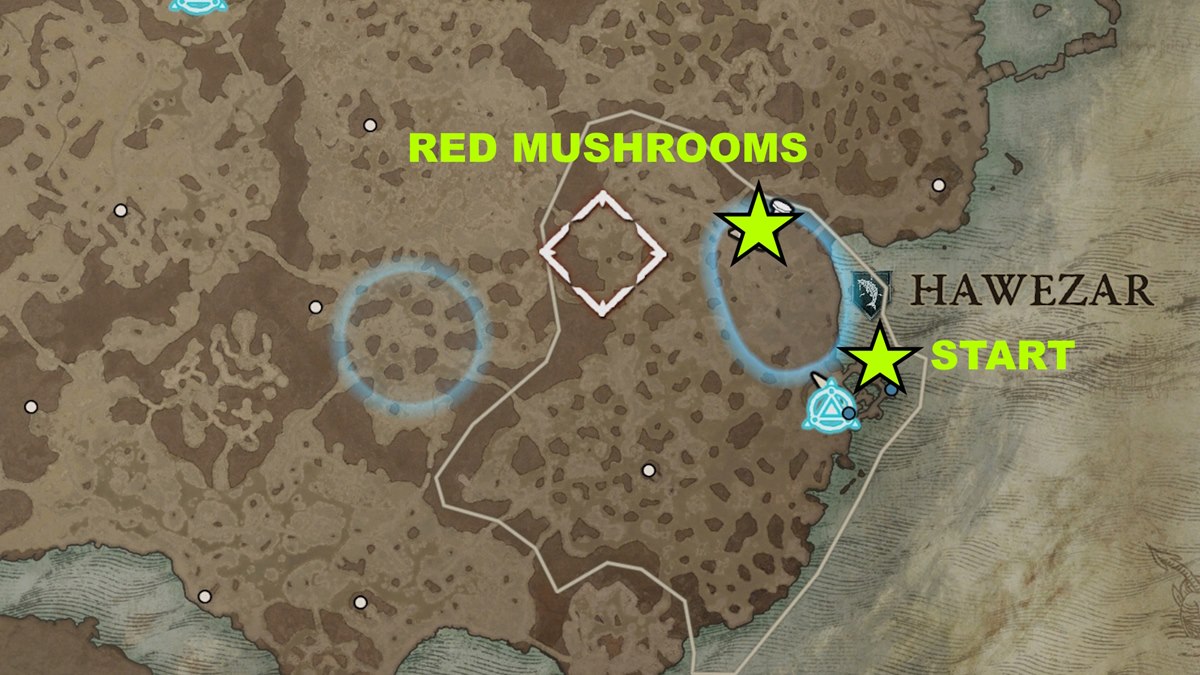 You can receive the Diablo 4 Brought to Heel quest by heading to the town of Backwater in the southeastern corner of Hawezar. There's an NPC by the pier named Lumir, and he has a job for you.
You'll visit Hawezar during Act 3 of the campaign. However, the story doesn't take you anywhere close to Backwater. As such, you'll simply need to explore to reach it (you'll unlock a fast travel point while doing so, too). Just beware of poison-filled swamps and bogs along the way.
Where to Find Wild Red Mushrooms
After talking to Lumir, it's time to look for the Diablo 4 Wild Red Mushrooms. If you're tracking the quest, it seems that the entirety of the Hawezar — Forsaken Coast sub-zone needs to be searched. I was genuinely surprised at first.
Fortunately, the item that you're looking for is just in the northern section (as shown on the map above). Take note that this is a fixed location for all players.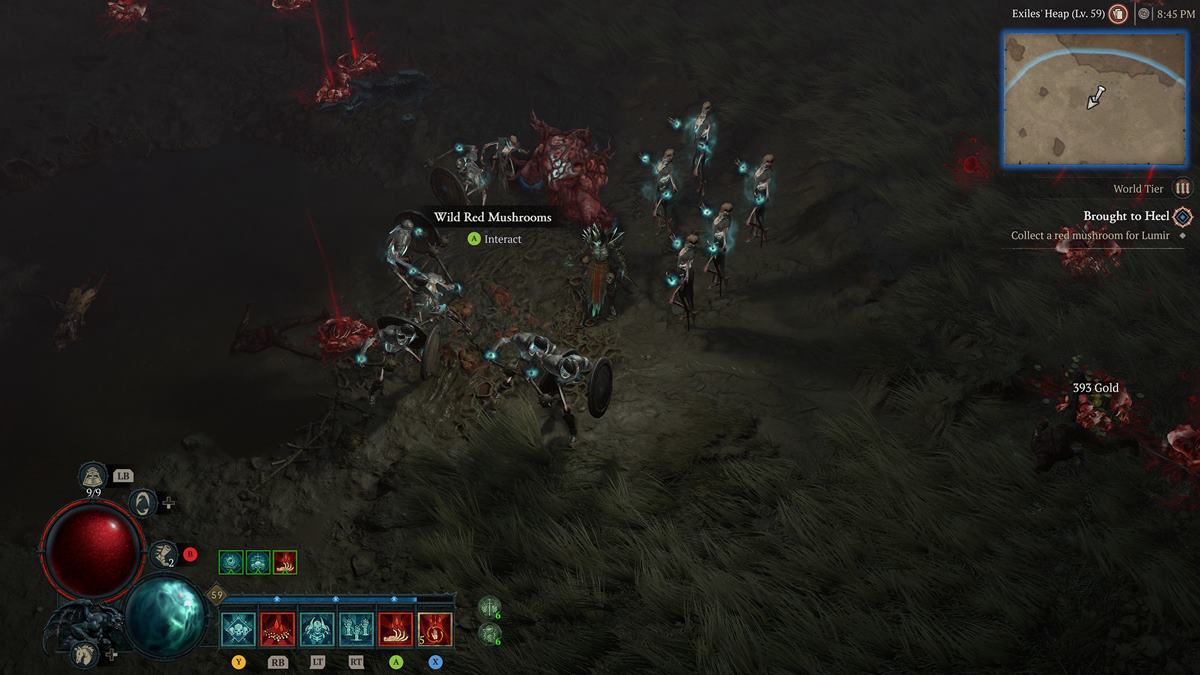 Once you reach the area, you'll notice a patch of Wild Red Mushrooms growing on the ground. Pick up the item, and return to Lumir to finish the objective. It looks like he'll finally have something that will help him settle a grudge.
And that's it. You've completed the Brought to Heel quest in Diablo 4. For more tips, walkthroughs, and strategies, our Diablo 4 tips hub has you covered.
About the author